Dick's surges 28%, killing short-sellers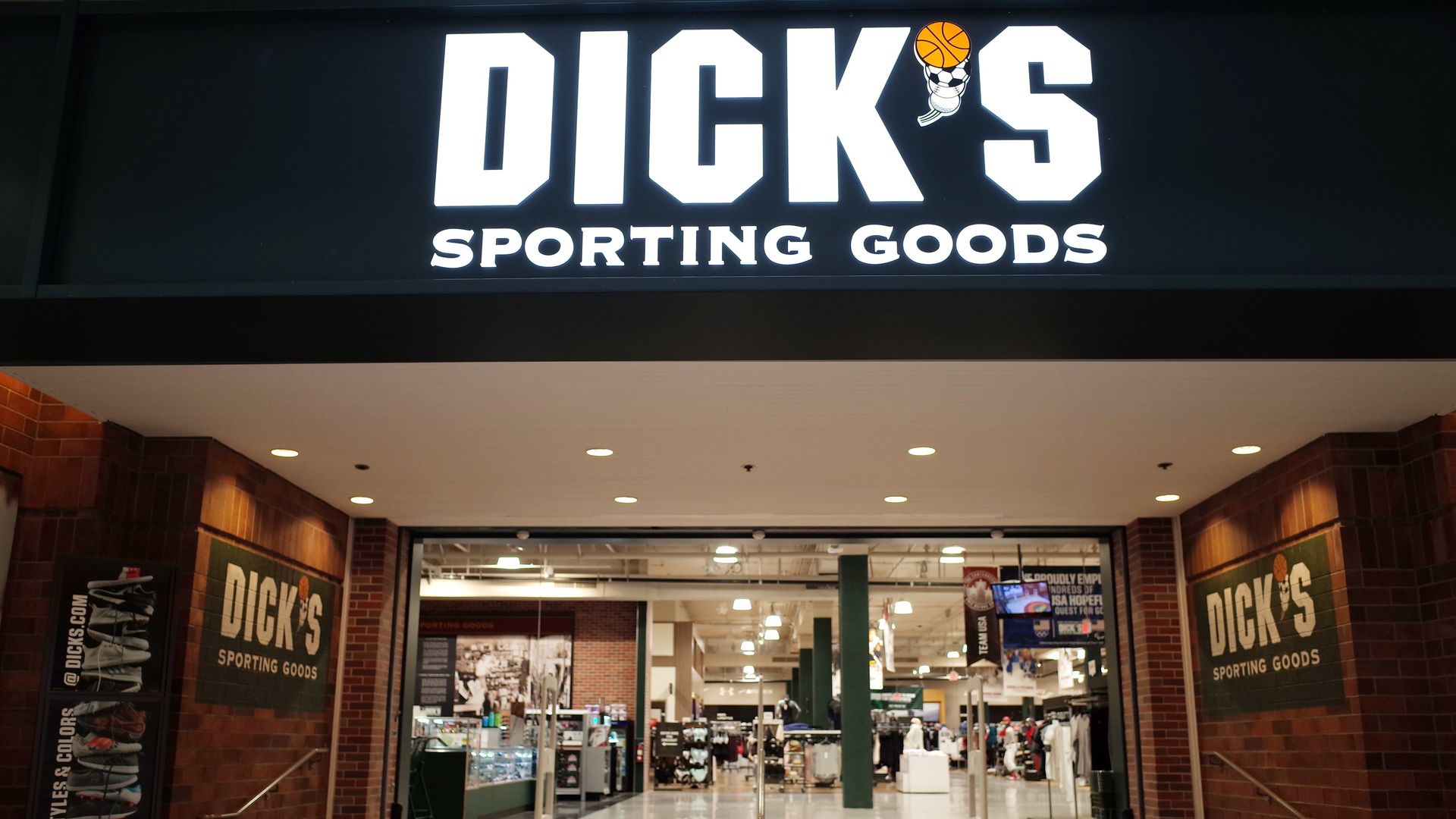 The demise of brick-and-mortar retail is no longer a sure investment bet.
What's going on: Shares of Dick's Sporting Goods have surged by as much as 28% today after surprisingly solid first-quarter earnings and a forecast for a rosy year overall, reports the WSJ's Elizabeth Winkler.
That news has broadsided short-sellers: With Amazon on the march, Dick's, a chain spread through 47 states and 600 stores, had been a favorite target of short sellers, especially since it stopped selling assault rifles following the Parkland shootings in February.
"Nearly 15% of the company's shares available for trading had been sold short as investors bet against the stock. Dick's strong performance forced investors to buy them back, exaggerating Wednesday morning's bounce," Winkler wrote.
The big picture: "Legacy brick-and-mortar retailers who have been treading water for years are dying. Dick's, however, which is a last man standing in the sporting goods category, is doing fine," Mark Cohen, director of retail studies at Columbia University, tells Axios.
The bottom line: "There's a Darwinian process occurring in brick-and-mortar retail that's been accelerated by the presence of emerging e-commerce," says Cohen. "The retail industry is perfectly healthy, but not every retailer is basking in the glow."
Go deeper