Multiple networks dropping "Roseanne" reruns after racist tweet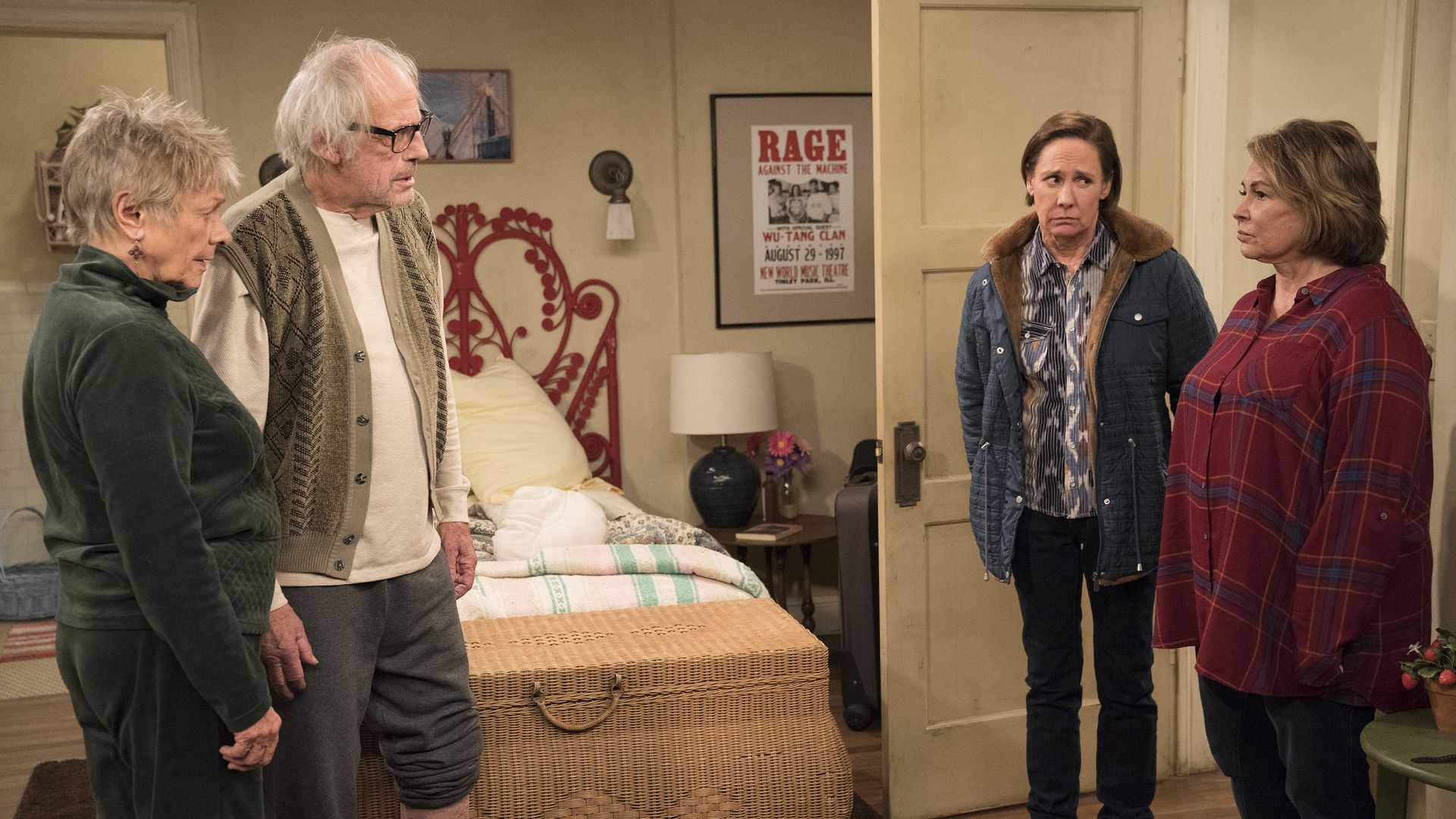 The aftereffects of Roseanne Barr's racist tweet Tuesday morning continue as reruns of "Roseanne," scheduled to air on Paramount Network, TV Land and CMT, will be cancelled as of tomorrow, a Viacom spokesperson told The Hollywood Reporter.
Meanwhile, a Hulu spokesperson told the publication that the show will be dropped from its streaming platform, and Laff broadcast network is cancelling reruns of the original series, which ran from 1988-1997 on ABC.
The backdrop: Barr, the star of the ABC sitcom, ignited a firestorm after posting a racist tweet comparing Valerie Jarrett, a black woman and a former special adviser to former President Barack Obama, to an ape. ABC Entertainment President Channing Dungey took immediate action, saying the network is scrapping plans for a reboot that would have been an 11th season.
Read more:
Go deeper