China's 'gale of creative destruction'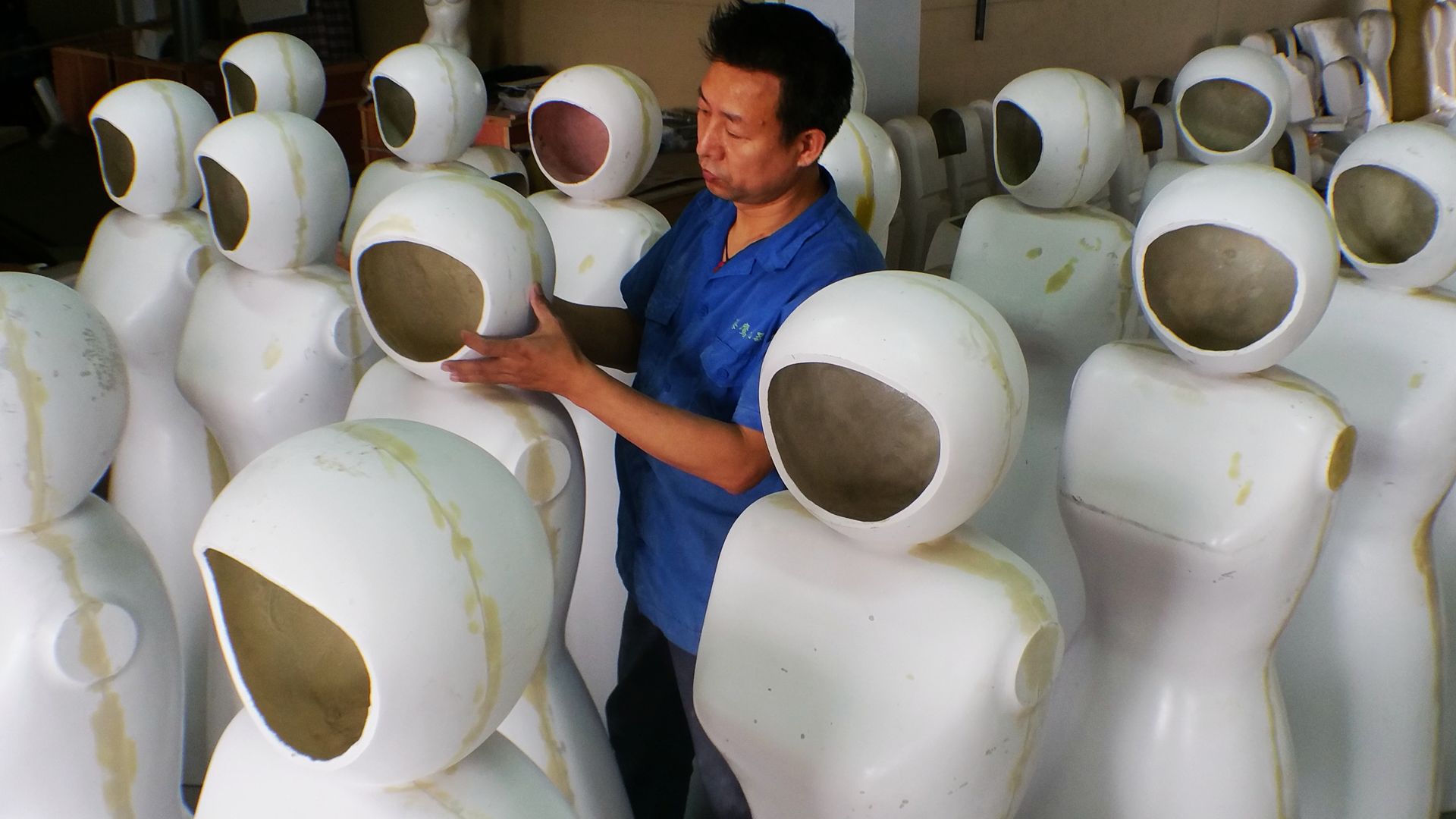 There is a new threat from Beijing, which is increasingly buying or reverse-engineering big tech breakthroughs and transforming them into cheap, commodity products, according to a Harvard professor.
Why it matters: Speaking at a conference in Dallas, Willy Shih, an economist at Harvard Business School, forecast "a gale of creative destruction," in which "whole [American] industries will be transformed, or may disappear."
The background: China does steal intellectual property, and pressures U.S., German and other foreign companies to relinquish proprietary know-how in exchange for market access, Shih explains in a piece out today in MIT Sloan Management Review.
But he says Western companies are confronted with another challenge, and that's the commoditization of their most precious intellectual property, contained within sophisticated tools that often "took years or even a generation to develop."
"Tacit knowledge and know-how" can be reverse-engineered more easily than ever before, Shih writes. "Young competitors can skip years of practice and experience-building, and become competitive threats almost instantly."
Chinese companies also can buy such tools from western developers who spend years creating them, but sell them because "only then can they justify the substantial investments and risks associated with pushing the boundaries on new technology."
This approach turns science "into simply a matter of following a recipe. The tools make the process repeatable and take out the variability and risk. This can lead to rapid commoditization of whole product areas: All you need is the money to purchase the tools."
Shih said he has based his findings on more than 50 HBS case studies from 2009 to 2017, in addition to interviews and visits with dozens of companies.
A key fact: "Computing power is almost free," Shih told the conference. "It's much harder for U.S. companies to keep the technical lead."
A big battleground is cars: Companies like BYD and Dongfeng have leapfrogged into direct competition with sophisticated engineering products made by VW, Honda and GM, Shih says.
These products include "homegrown six-speed dual-clutch automatic transmissions, turbochargers, and other features that would previously have taken a generation of engineering experience to develop."
By acquiring the right tools, they "lowered the entry barriers in engineering-intensive sectors, automated the process of cumulative innovation, and allowed new market entrants to stand on top of a pyramid of earlier innovations."
Go deeper