Midterm ads highlight partisan disconnect on the issues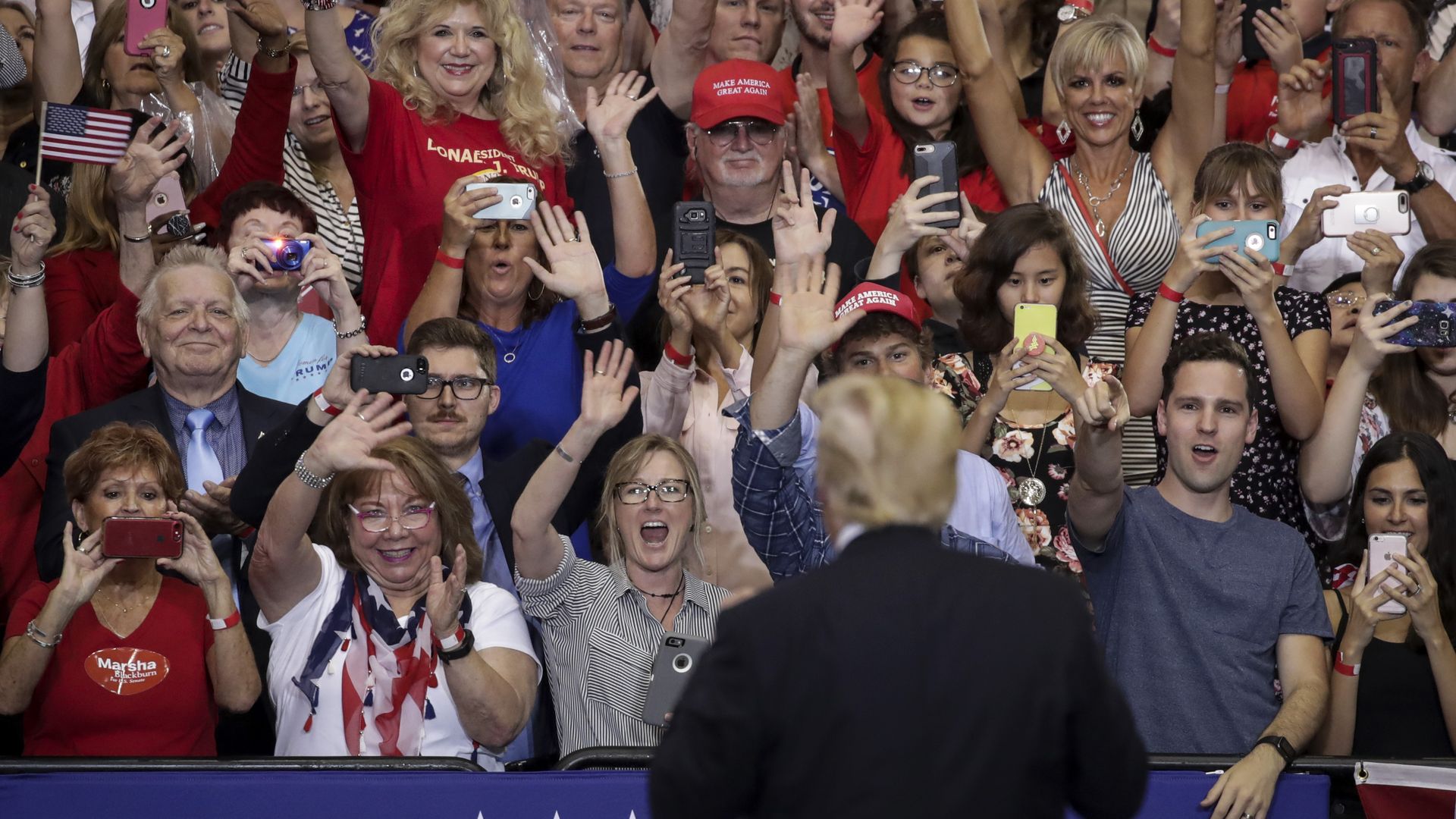 "House Republican candidates are blanketing the airwaves with TV ads embracing a hard line on immigration — a dramatic shift from the midterm elections in 2014," USA Today reports.
Why it matters: "The competing messages demonstrate how far apart the two parties are. They're not just talking about issues differently; they're touting completely different issues to motivate activists and win hotly contested primaries."
"Republicans have aired more than 14,000 campaign ads touting a tough Trump-style immigration platform this year," according to a USA Today analysis of data from Kantar Media.
"Democratic candidates have focused overwhelmingly on health in their advertising, running more than 26,000 ads on the subject. Of those, more than 8,500 Democratic spots promise to protect or expand Medicare."
In 2014, immigration "was not among the top 10 issues Republicans spent their ad dollars on at this point ... In that cycle, GOP contenders attacked President Obama, bashing the Affordable Care Act and promising to rein in government spending."
Go deeper