What they're saying: Republicans don't think Trump is a good role model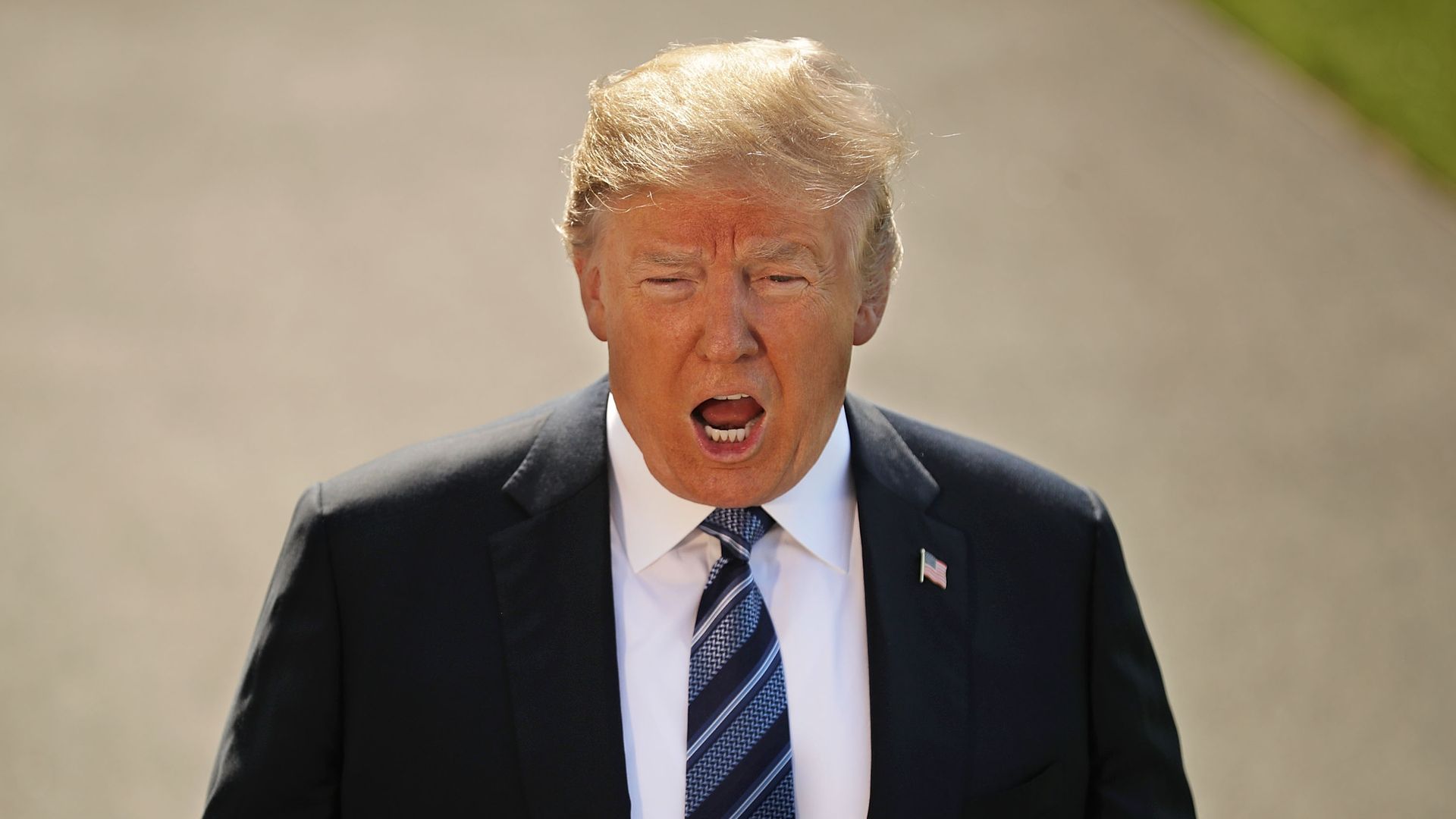 In just the last month, three republican lawmakers have said they don't believe in President Trump as a role model for the youth of the United States.
The big picture: Republicans have been critical of Trump's policies in the past, but now they're beginning to question his personal behavior and fitness for office.
What they're saying:
Mitt Romney told NBC he would not point to Trump "as a role model for my grandkids," citing his propensity to lie and attack the press as reasons why. Romney has called Trump's character into question before, but this was a more measured approach.
Oklahoma senator James Lankford told MSNBC over Memorial Day weekend he wouldn't want his kids "to speak the way [Trump] speaks" and that he is working on balancing the president's personal behavior with policy decisions.
Jeb Bush told a student in April that Trump won the election fairly, but said he doesn't think "he's a role model for people."
Jeff Flake delivered a speech in January condemning Trump, saying that 2018 must be the year "truth takes a stand against power."
John Kasich told Axios he continues "to be disappointed" in the president's attitude and behavior.
John McCain has condemned Trump since he announced his candidacy for President, but recently wrote in his memoir "the way he speaks about immigrants is appalling."
In October, George H.W. Bush expressed concerns about the state of politics and said "young people need positive role models." He didn't go after Trump by name, but seemed to take aim at him.
Around that same time, Bob Corker told CNN that he wouldn't support Trump in an election again and that he "is not a role model" adding that "he lowers himself to such a low, low standard."
Lindsey Graham told Trump "history is watching us all" when he said the president made a moral equivalency between white supremacists in Charlottesville and protestors.
Go deeper