Italy's political crisis roils the markets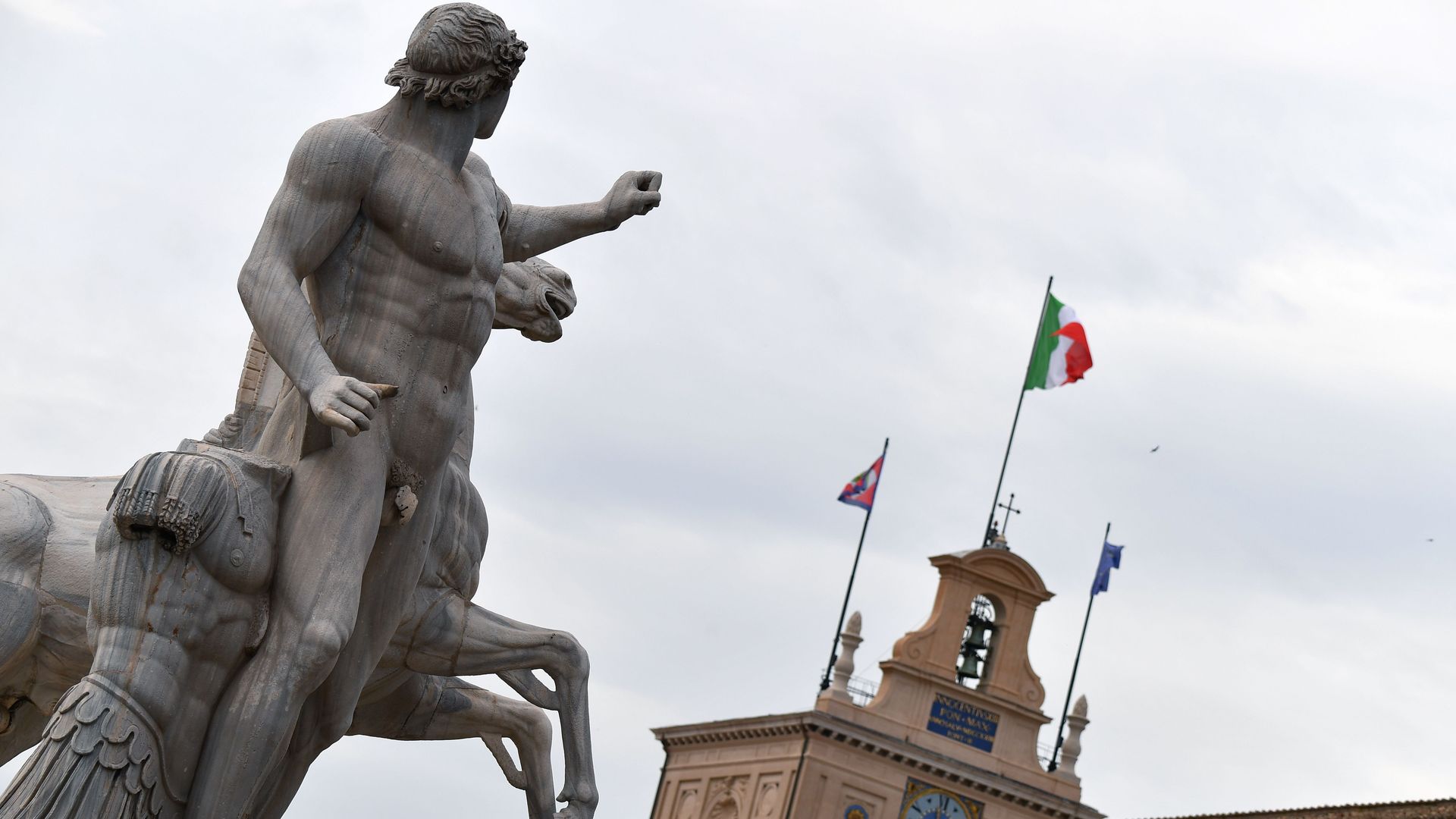 Political chaos in Italy is hitting the financial markets, the WSJ reports, with new elections carrying the risk that Italy's surging populist parties could move to take the country out of the euro.
Big picture: Italy's president Sergio Mattarella vetoed a government proposed by the Five Star Movement and the League — the two big populist winners from March's election — because it included a nominee for finance minister who has repeatedly advocated for leaving the Euro. Now there will be fresh elections in the coming months, and the future of the Euro could be front and center. That prospect has led to mass selling of European debt, and the Dow has dropped by more than 400 points.
Go deeper