African e-retailer wins Wall Street's attention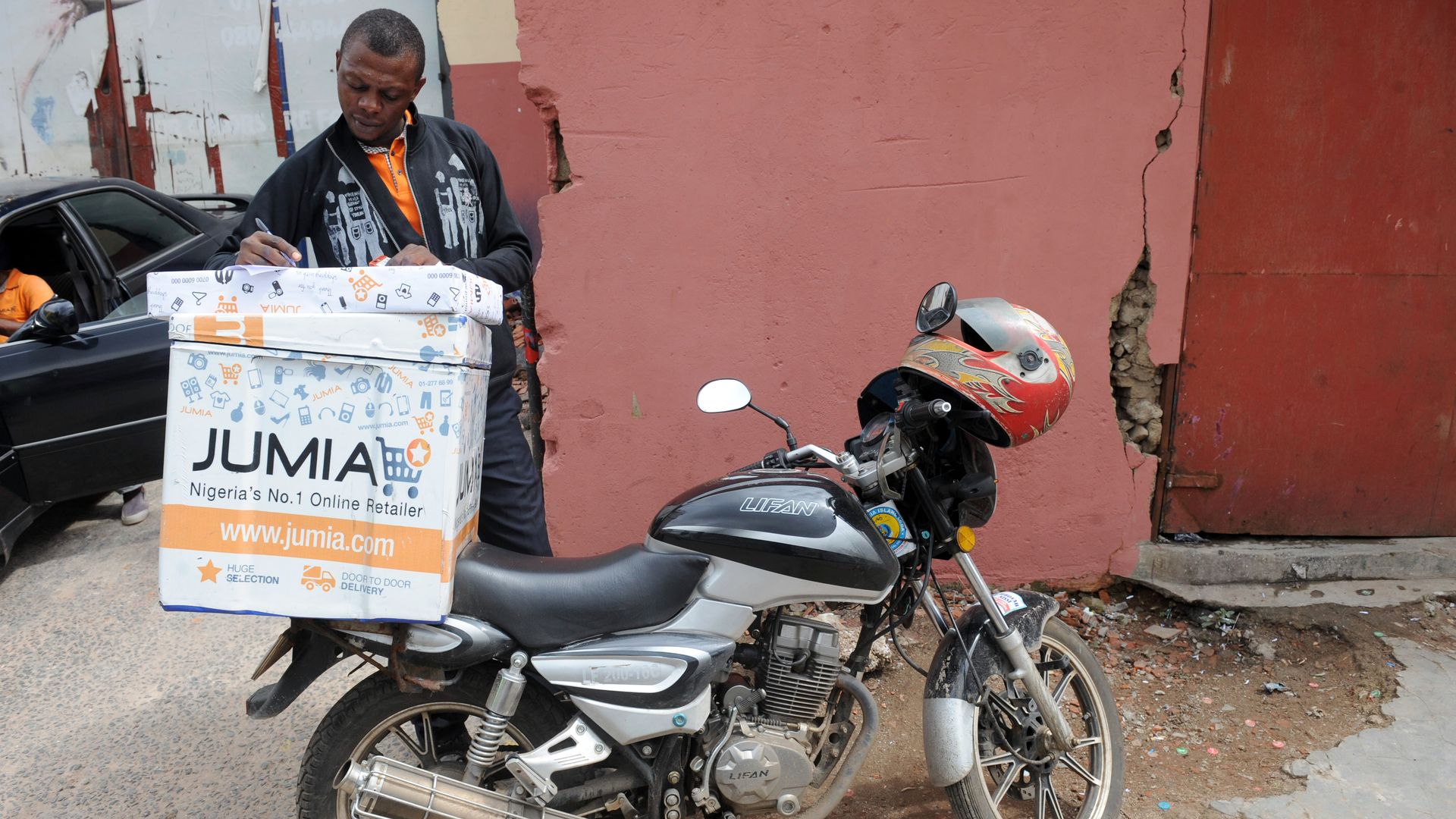 Online retailer Jumia, which launched in Nigeria in 2012 and is attempting to become "Africa's Alibaba", has won the backing of Goldman Sachs and other big investors, the WSJ reports.
The big picture: "Jumia's growth story outlines the scale of the challenge for African online retail. Faced with poor internet connections and tight bank lending for vendors and consumers, the startup has had to build from scratch much of the economic infrastructure within which to operate."
Details: "Jumia has expanded from four to 14 countries. Gross sales last year reached $597 million, up 42% from the year before. Its vendor network, from Cape Town, South Africa, to Casablanca, Morocco, includes up to 70,000 businesses offering their goods and services online."
How they're doing it: "Jumia executives have set up credit lines, offering loans to vetted vendors from the company's balance sheet. They also hold training workshops on basic accounting and stock-keeping. To draw in shoppers uneasy about placing orders online, Jumia launched multinational marketing campaigns featuring some of the continent's top pop stars and Black Friday events where buyers could win a live goat. Jumia also accepts cash on delivery, unlike most Western online retailers but similar to India's Flipkart Group."
What to watch: "The advantage is that there's no real retail industry to disrupt, no brick-and-mortar infrastructure to displace. It's one of the leapfrog opportunities,' said Robin Miller, a partner at Dalberg, an emerging-markets advisory firm."
Go deeper