By the numbers: How "Solo" compares to other Star Wars films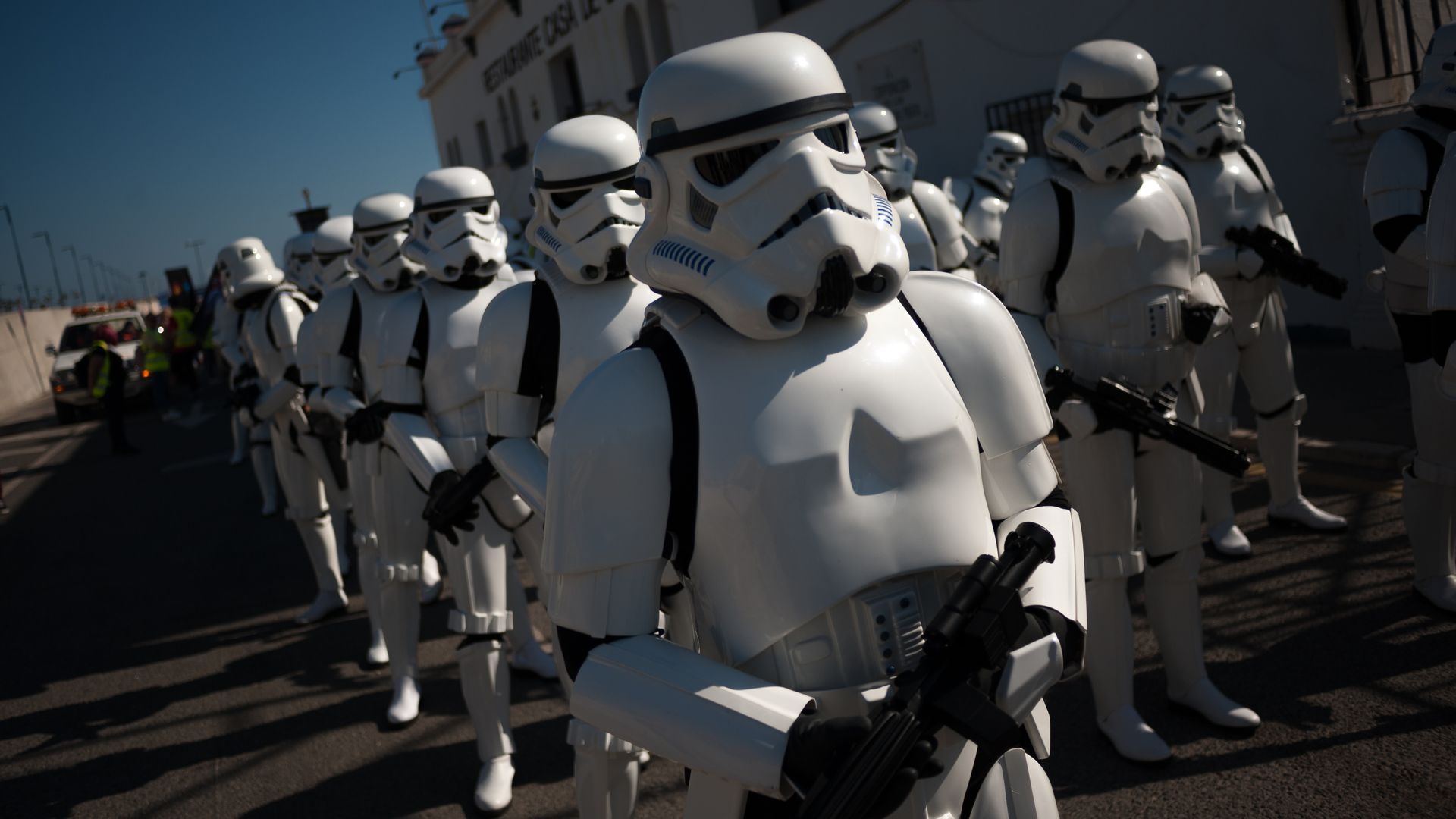 The latest Star Wars movie "Solo," which tells the story of Han Solo, is estimated to gross $101 million over Memorial Day Weekend — a record low for Star Wars movies, CNBC reports.
The big picture: Star Wars films have historically been knock out successes for Disney, but "Solo: A Star Wars Story" has performed far below expectations in the U.S. and overseas. Last week, Disney estimated the film would gross as much as $150 million over the holiday weekend.
Internationally, Solo grossed $65 million, with just $10.1 million from China, one of the world's largest film audiences.
The budget for the film ended up well past $250 million with a director switch-up in the middle of production.
Despite failing to meet expectations, "Solo" is still leading ticket sales in North America this weekend at $83.3 million CNBC adds, followed by "Deadpool 2" at $42.7 million and "Avengers: Infinity War" at $16.5 million.
Star Wars: The Last Jedi, the last film of the series before Solo, has grossed over $1.31 billion to date, per Forbes.
Go deeper