Scoop: Israeli national security adviser to meet with Bolton on Iran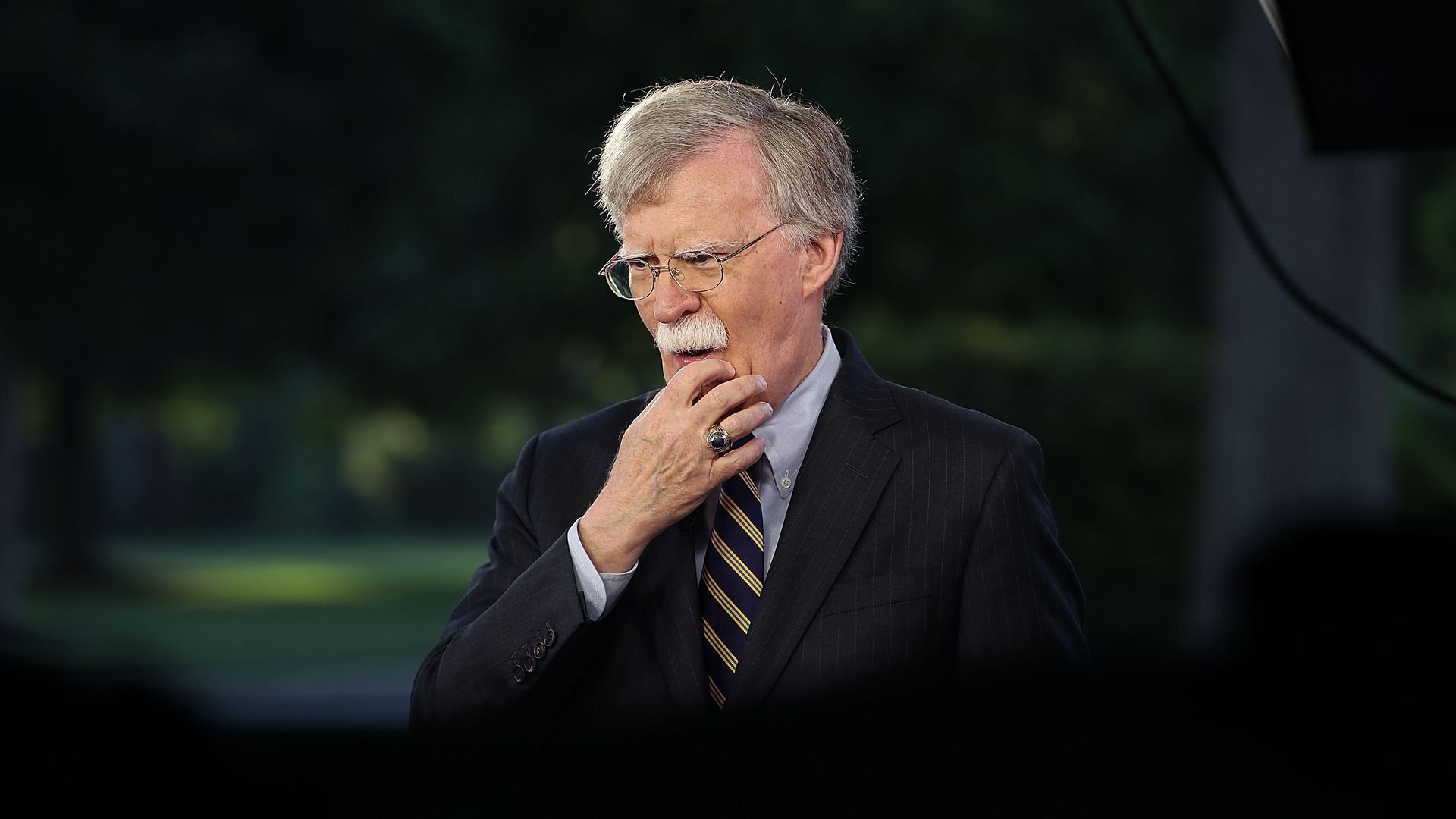 Israel's national security adviser, Meir Ben-Shabat, will arrive in Washington tomorrow for talks at the White House with his U.S. counterpart John Bolton, sources briefed in the trip told me.  
The backdrop: Three weeks after President Trump's decision to withdraw from the Iran nuclear deal, Bolton and Ben-Shabat will ratify the U.S-Israeli framework document on countering Iran agreed between the parties in December, before Bolton entered his new job. The document was reported first on Axios and Israel's Channel 10 News in Israel. The sources told me Ben-Shabat and Bolton will update the document to reflect the new reality after the U.S. withdrawal.
Bolton has spoken on the phone several times with his Israeli counterpart since becoming national security adviser two months ago, but this will be their first face-to-face meeting.
The sources tell me the meeting will also deal with coordinating positions on the Iran nuclear issue and on countering Iranian action in Syria before Israeli Prime Minister Benjamin Netanyahu goes next week on a trip to Europe.
Netanyahu will meet Angela Merkel in Berlin next Monday, Emmanuel Macron in Paris next Tuesday and Theresa May in London next Thursday.
The Israeli Prime Minister's office declined to comment.
Go deeper