Jeff Flake won't rule out a 2020 run against Trump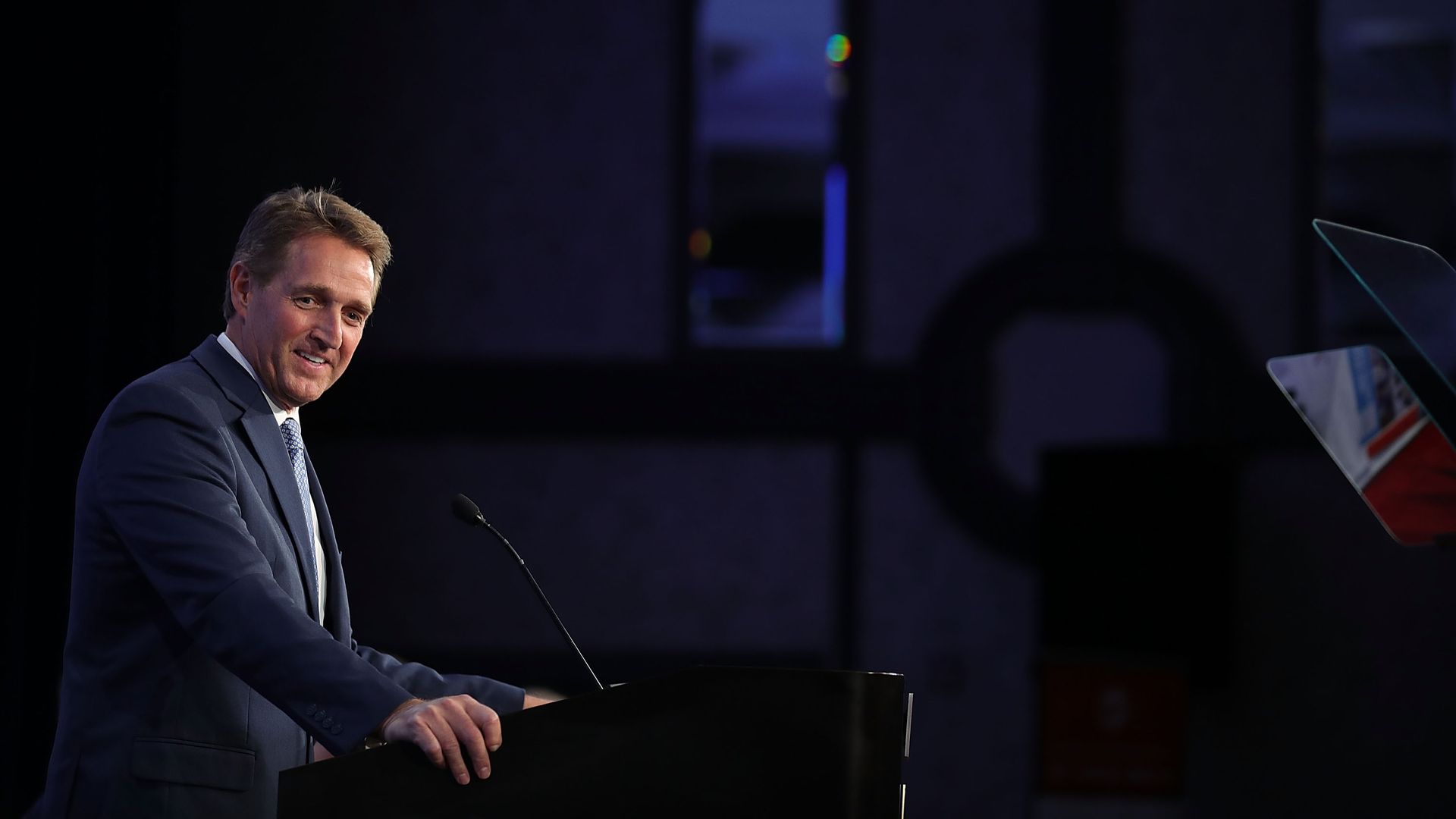 Sen. Jeff Flake (R-AZ.), who's been a staunch critic of President Donald Trump, wouldn't rule out a potential bid for the White House in 2020 during an appearance on NBC's "Meet the Press" on Sunday, adding that he hopes a Republican will decide to challenge Trump.
The backdrop: As Axios' Jonathan Swan and Mike Allen reported earlier this month, the Trump campaign already rollout 2020 plans to secure a second term in the White House — and has been holding campaign-style rallies in key states since taking office, with a focus on the economic boom and border security.
Watch the video:
Go deeper