Updated May 28, 2018 -

World
The big picture: James Clapper on America's top 2 threats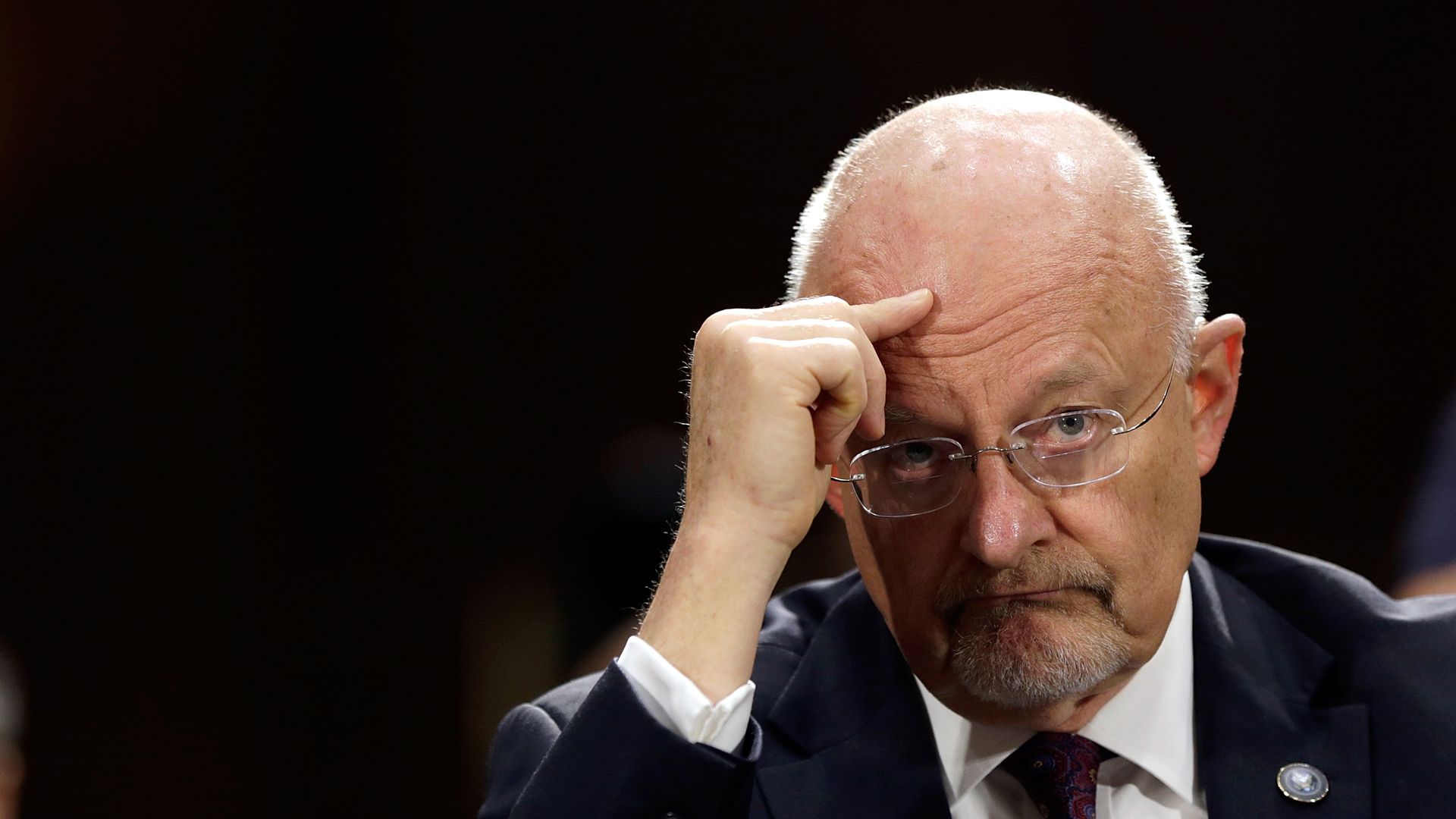 Former Director of National Intelligence James Clapper, whose new book "Facts and Fears" is out now, told me in our interview last week that Russia presents the most urgent national security threat to the U.S., and China the biggest long-term threat.
The big picture: Clapper says Russia is "bent on undermining our system any way they can" and will be as long as Vladimir Putin remains in power, while China's "economic power" and "scientific and technical prowess" present big long-term challenges.
Russia
"They want to exploit our schisms and the polarization in this country and unfortunately we are a ripe target. It starts with Putin, who has intense animus for this country and the values it stands for."
"They're waging this sort of soft war against us, and the other dimension that nobody pays too much attention to is their strategic nuclear weapons arsenal modernization."
"They're doing all this with one adversary in mind — the United States. So Russia, in my mind, poses a huge threat to this country and we should pay a lot more attention to it, starting with the president."
China
They are very committed to what they're doing in areas like artificial intelligence, genetic engineering, quantum computing. And I'm not sure we're keeping up."
"And they too have embarked on a very aggressive, impressive and scary military modernization strategy, which is keyed exactly to what they believe are our strengths."
Worth noting: I also asked Clapper about a man he worked directly with for years and who features fairly prominently in his book: Michael Flynn. Clapper saluted Flynn's military service and noted that he had supported his appointment as director of the Defense Intelligence Agency before playing a role in removing him from that post.
"I think it ate at him that he was terminated early and retired early, and I think he became an angry man. He was trying to reach out to several Republican candidates and latched onto Trump — and the rest was history."
Go deeper:
Go deeper