Hillary Clinton says running Facebook would be her dream job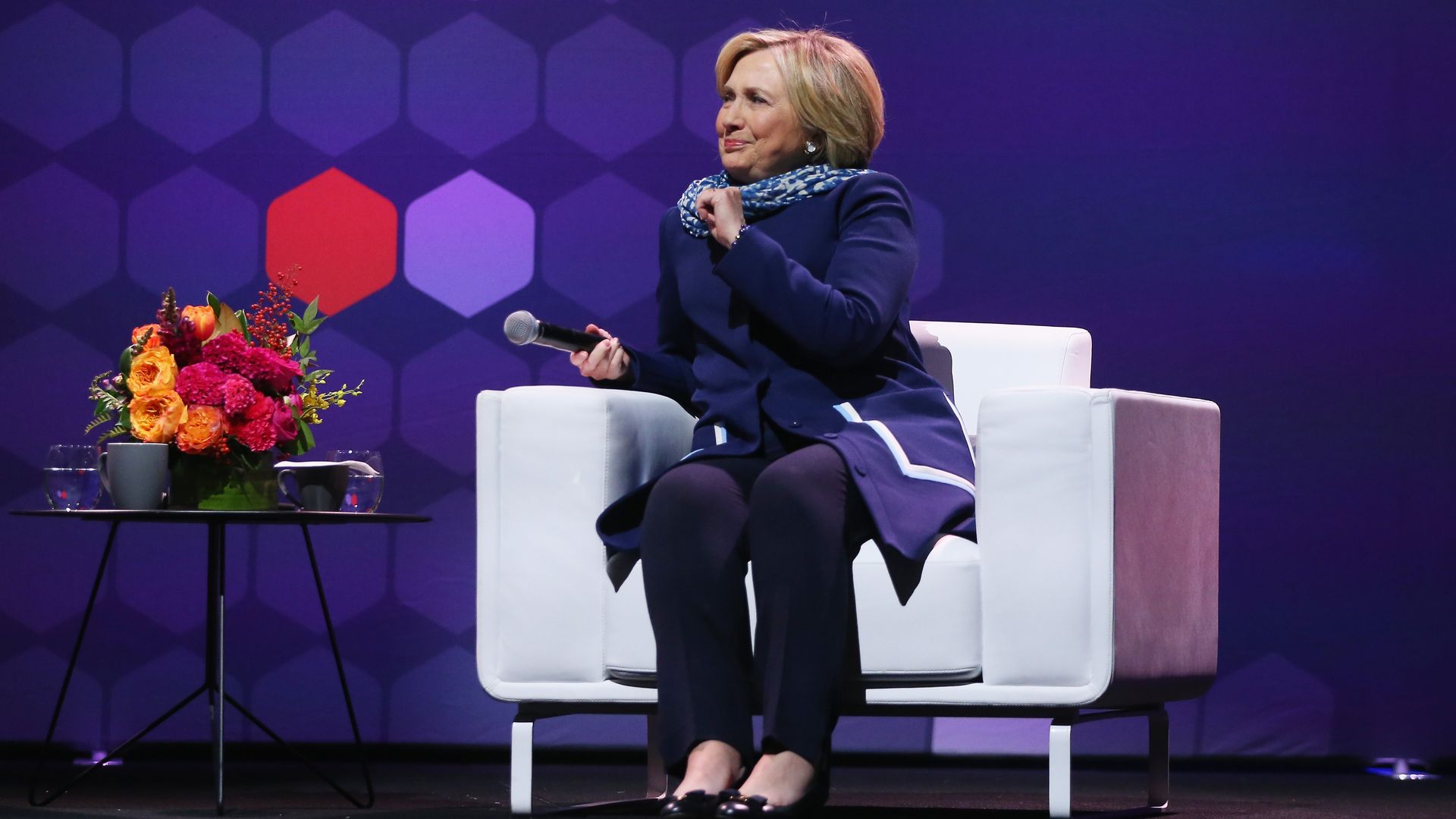 Hillary Clinton said in an interview with Massachusetts attorney general Maura Healey on Friday that if she could be CEO of any company right now, she'd choose Facebook, the Washington Post reports.
Why it matters: Facebook has had a tough few months, as it dealt with a serious data privacy scandal. But Clinton said she's drawn to the company because it's "the biggest news platform in the world. ...I, for one, hope they get it right, because it really is critical to our democracy that people get accurate information on which to make decisions."
Go deeper