Morgan Freeman accused of sexual of harassment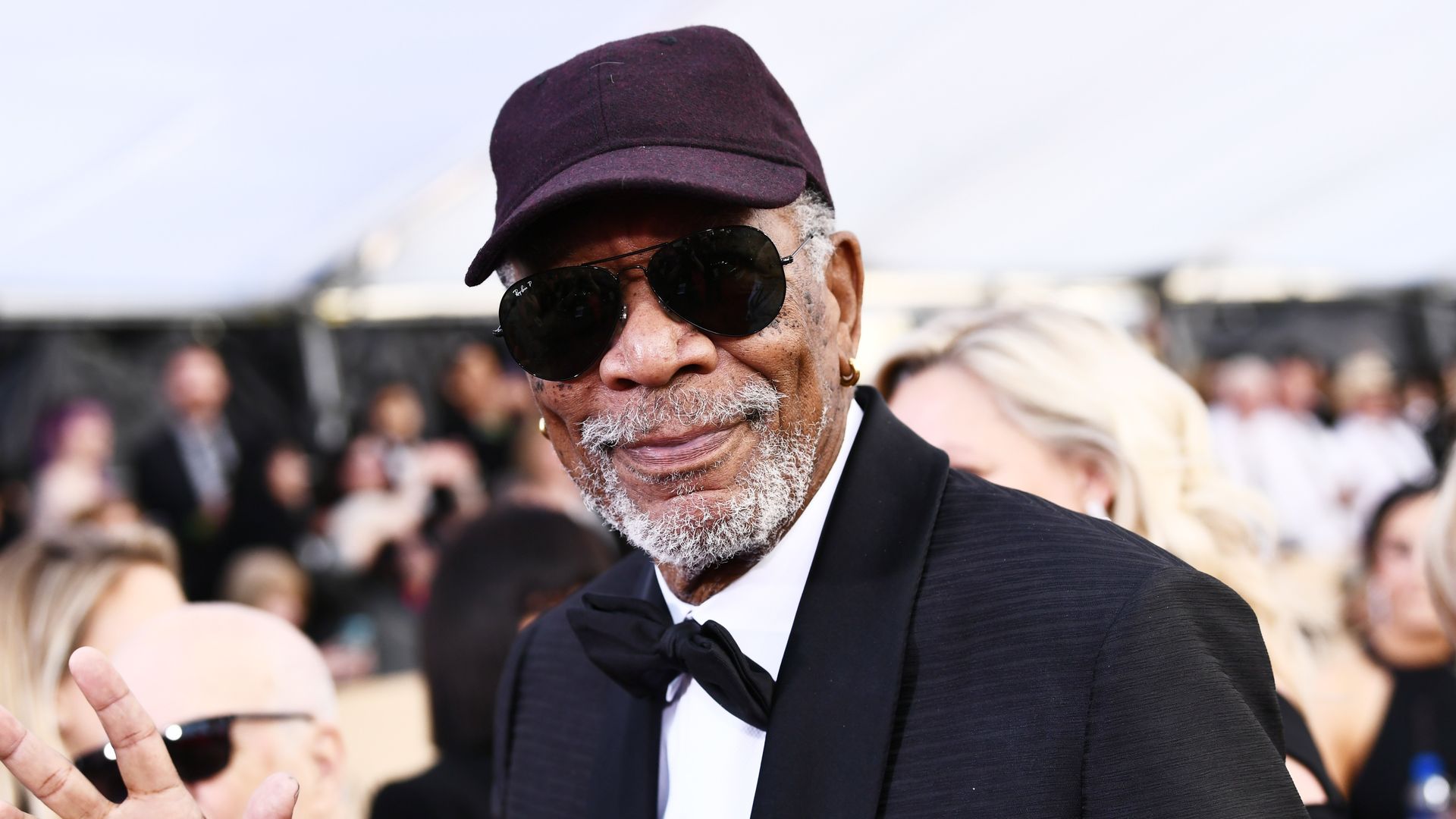 Eight women are accusing Morgan Freeman of sexual harassment and other inappropriate behavior, according to a CNN report. Freeman's alleged behavior involves his work with his production company Revelations Entertainment, his time on various film sets, and his interactions with female reporters.
Why it matters: Freeman, who won a Best Supporting Oscar in 2004 for "Million Dollar Baby," is one of Hollywood's biggest names.
The story leads with accusations from a production assistant on the film "Going in Style," who claims that Freeman would often touch her inappropriately on her lower back and once repeatedly attempted to lift up her skirt.
Other women on set or Revelations' office accuse Freeman of inappropriate touching while others claim that he stared lewdly or made inappropriate comments about their clothing or bodies. Some women who worked with him said they would change the way they dressed when they knew he would be around.
Two reporters, CNN's Chloe Melas and WGN-TV's Tya Martin, claim that Freeman made lewd and sexually suggestive comments to them during press junkets.
"Several other times during this investigation, when a CNN reporter contacted a person who had worked with Freeman to try to ask them if they had seen or been subjected to inappropriate behavior by an actor they had worked with — not initially even naming the actor they were asking about — the person would immediately tell them they knew exactly who the reporter had in mind: Morgan Freeman"
Freeman did not respond to CNN after his spokesperson was provided with a detailed list of the accusations against him.
"The spokesperson did not respond to multiple follow-ups by email seeking comment on the accusations."
"CNN reached out to dozens more people who worked for or with Freeman. Some praised Freeman, saying they never witnessed any questionable behavior or that he was a consummate professional on set and in the office."
Go deeper