The WTO is in over its head in Trump's trade war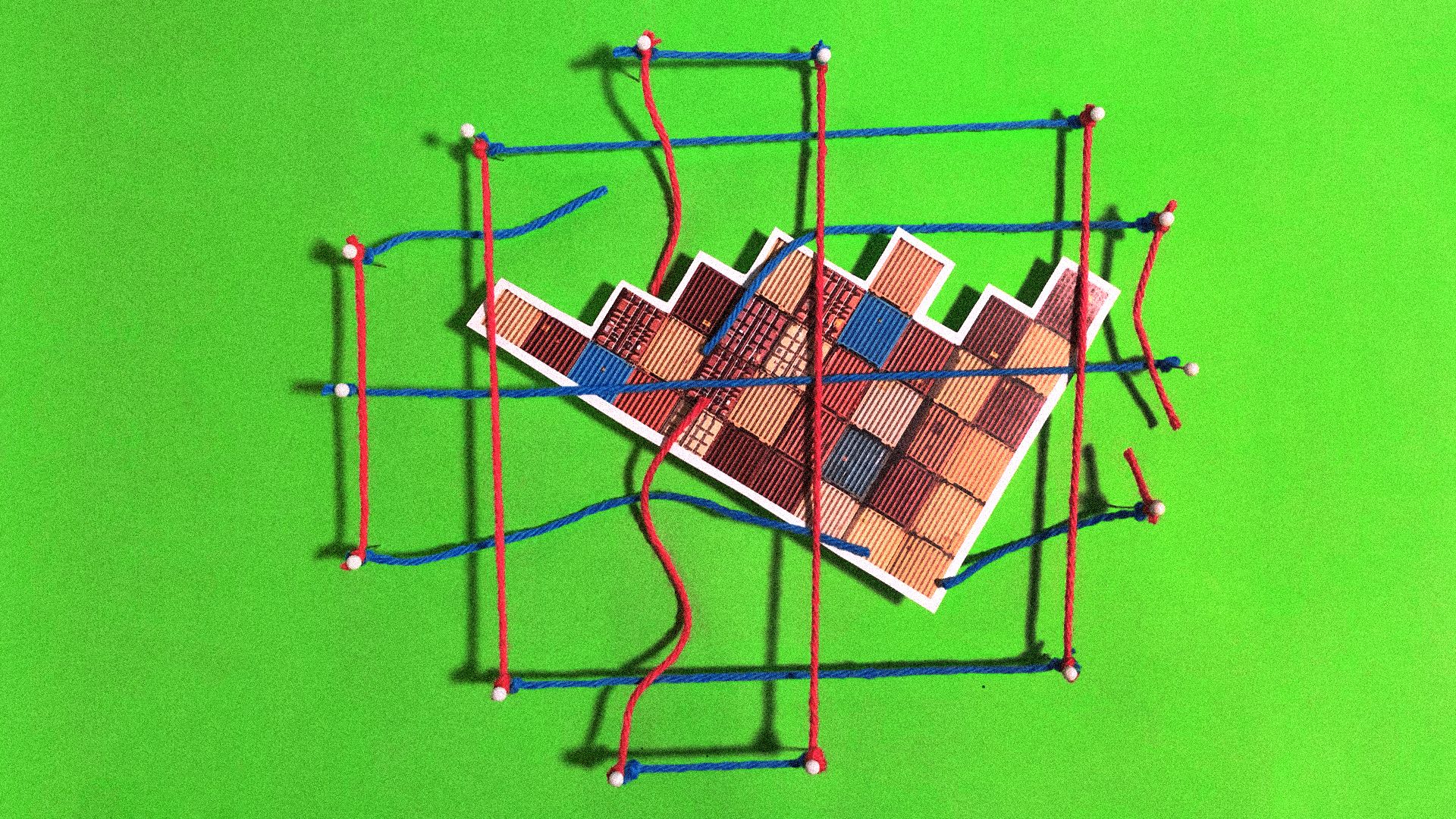 Worried that President Trump is embarking on a global trade war, U.S. allies and adversaries alike are turning to the World Trade Organization to mediate — and getting nowhere.
The big picture: The WTO has no track record of dealing effectively with intellectual property theft or state-run corporations — two of the biggest modern trade obstacles — and takes months to resolve disputes at a time when the trade landscape shifts on a daily basis, according to trade experts.
Countries are taking the U.S. to court, but the WTO's quasi-judicial process moves too slowly.
China filed a case in April opposing Trump's tariffs and claiming they discriminate against Chinese goods. The 60-day waiting period triggered after the filing is still in effect, but in that time tensions between the U.S. and China have dissipated and flared up again.
India launched its own challenge over the tariffs — a step Delhi had threatened to take if it wasn't exempted. The move sets off another 60-day waiting period.
And the European Union did the same on June 1. Speaking about the EU's decision to file a case against the U.S., trade commissioner Cecilia Malmström said, "The US is playing a dangerous game here."
The WTO's rules were written for a physical world.
The organization is best equipped to deal with the trade of physical goods, says Jim Lewis, a former Commerce and State Department official who's now at the Center for Strategic and International Studies.
But when it comes to the digital world, the WTO is ineffective, with no guidelines to handle intellectual property theft — a huge problem perpetrated by the Chinese — or the trade of intangibles.
The organization doesn't have a playbook for state-run enterprises.
China offers state-run firms exclusive access to capital and sets barriers to entry for foreign firms, but the WTO has no means of dealing with these issues, Thomas Duesterberg, a Commerce Department international trade policy expert who's now at the Hudson Institute, says.
"Trump is taking actions unilaterally ... and his team argues that's because WTO rules aren't adapted to this century." He's right, says Duesterberg.
The bottom line: The chances of reforming a global agreement like the WTO are basically zero, Lewis says. The trade consensus that existed around the world before 2000 has largely disintegrated, he says.
Go deeper