Trump: North Korea summit could still happen someday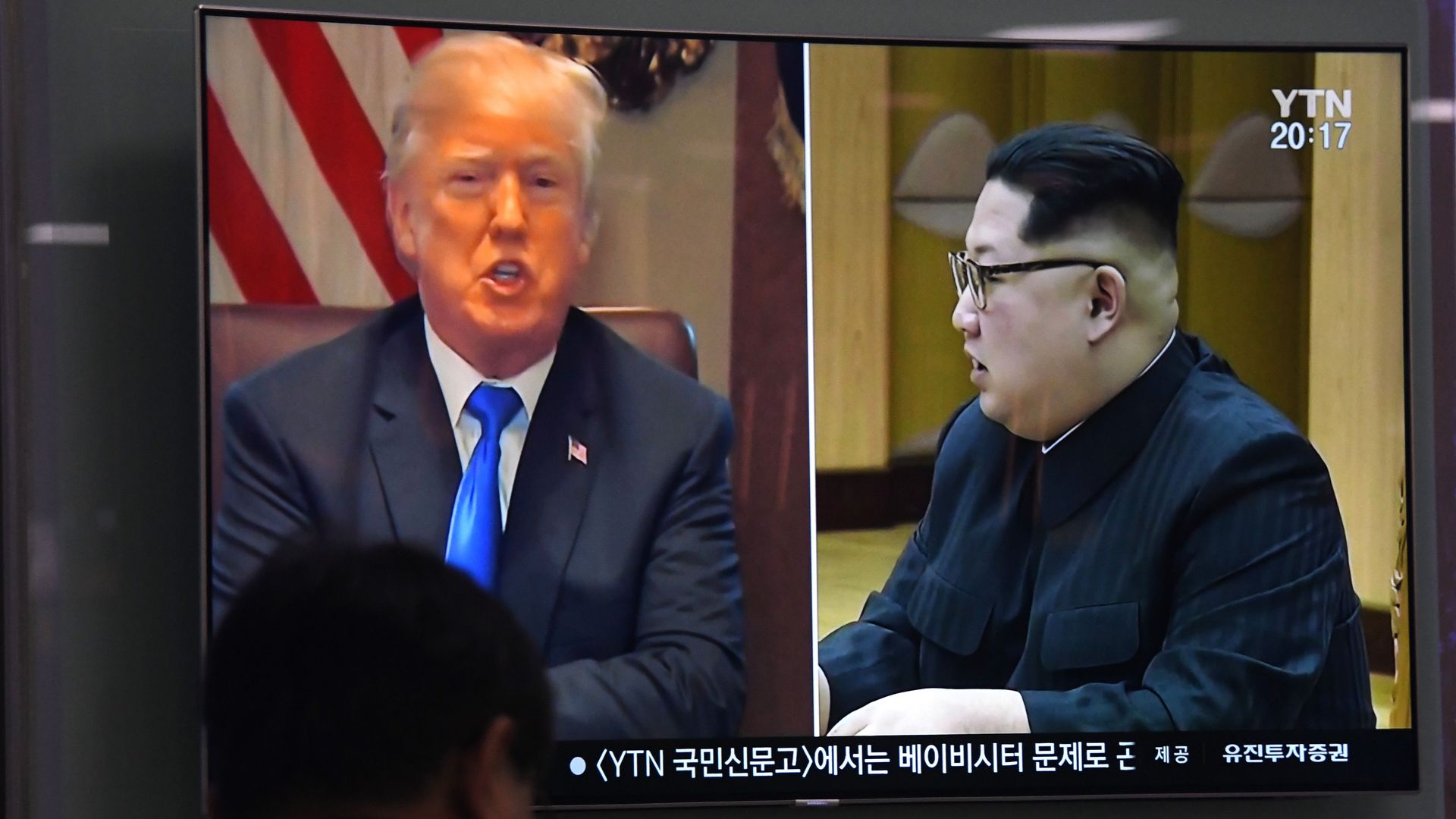 President Trump spoke at the White House today about his decision to cancel next month's planned summit with North Korean leader Kim Jong-un, saying that he had spoken to Defense Secretary Jim Mattis and the joint chiefs of staff who assured him that the U.S. military "is ready if necessary."
Yes, but: Trump didn't close the door entirely on meeting with Kim: "It's possible that the existing summit could take place or a summit at some later date. Nobody should be anxious. We have to get it right."
Go deeper