North Korea ready to meet "at any time" following Trump's summit scrap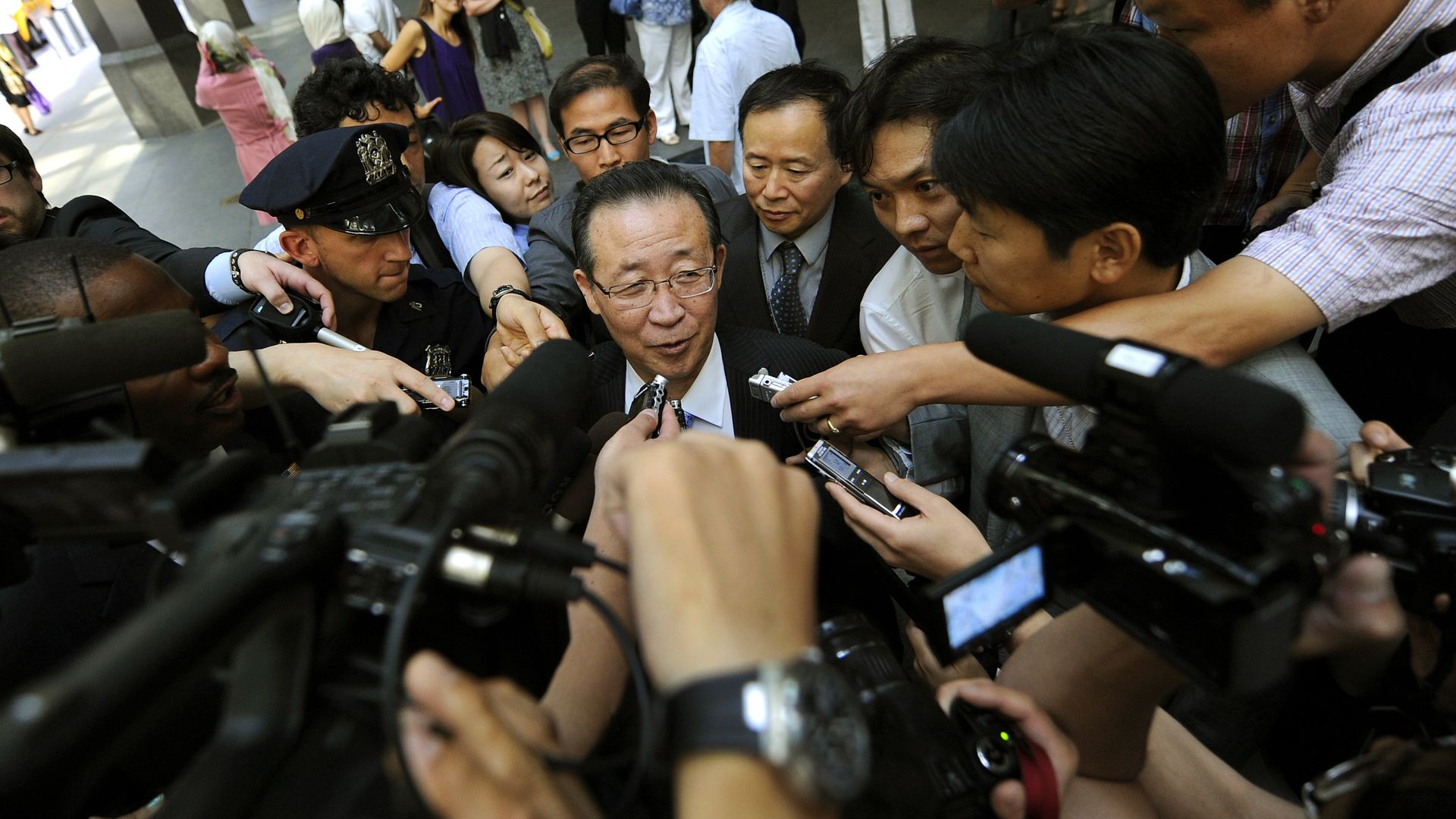 North Korean Vice Foreign Minister Kim Gye Gwan responded to President Trump's cancellation of the U.S.-North Korea summit on Thursday, saying the regime is ready to meet "at any time," the Washington Post reports. He said the summit is essential to dealing with "grave hostilities" between the two countries.
"Leader Kim Jong Un had focused every effort on his meeting with President Trump."
Gwan also said, per the New York Times: "The unilateral cancellation of the summit was unexpected and very regrettable. But we remain unchanged in our willingness to do everything we can for the peace and stability of the Korean Peninsula and of the humanity, so with a broad and open mind, we are willing to give the United States time and opportunity."
Go deeper: Where things stand after Trump's surprise move.
Go deeper