Report: Apple in deal with Volkswagen for self-driving shuttle effort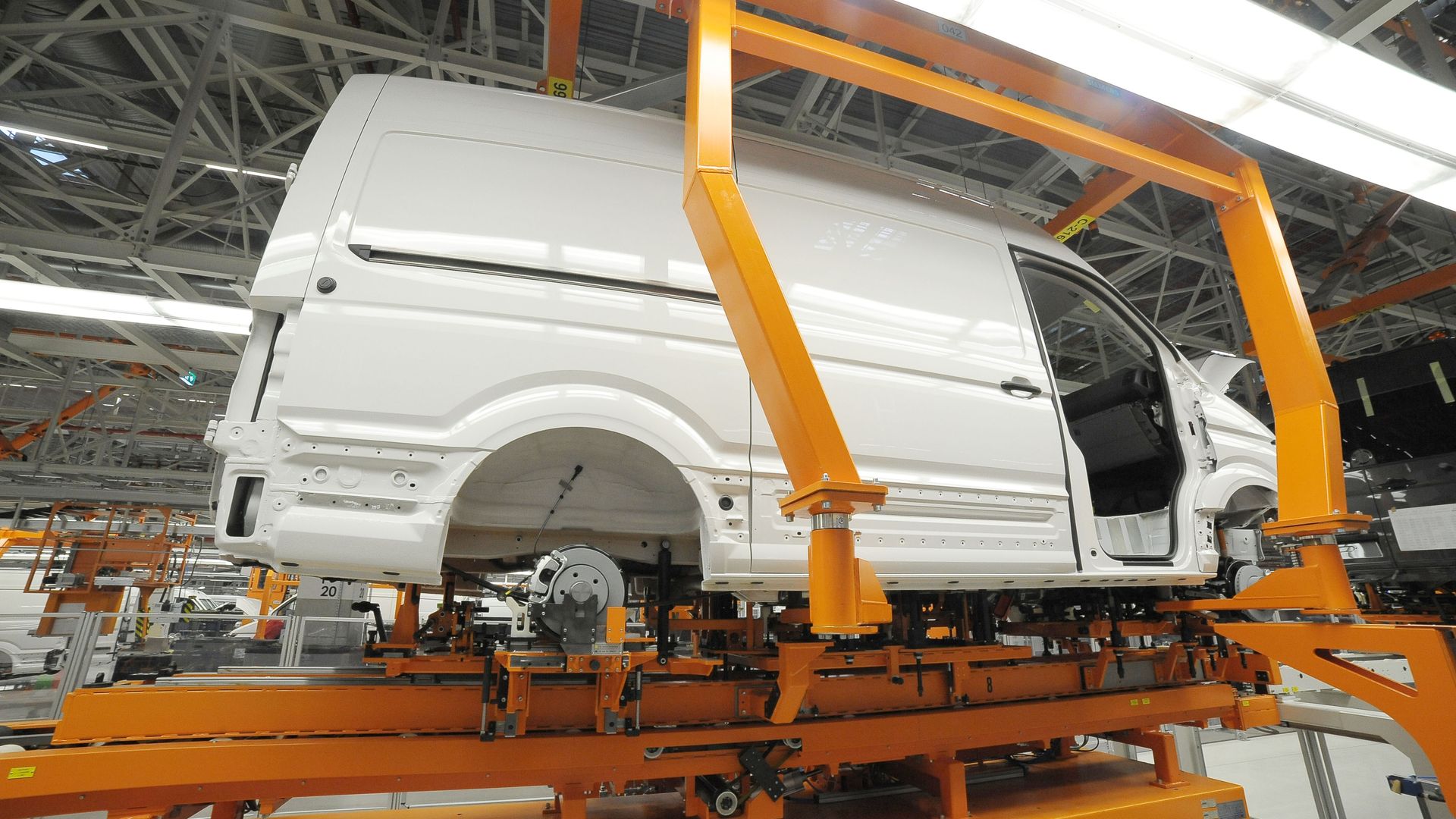 The New York Times reported Wednesday that Apple has signed a deal with Volkswagen to supply vans that the iPhone maker would use to create a self-driving shuttle for employees.
The bottom line: While not in the fast lane, Apple's self-driving car effort is apparently chugging along. Apple has gotten permits to test autonomous vehicles in California.
While the project is only now being reported, the Times said that the project is behind schedule and is taking up nearly all the resources of the scaled-back self-driving car team.
The Times also reported that Apple had sought deals with BMW and Mercedes but had been rebuffed amid Apple's desire to maintain control over design and data.
An Apple representative declined to comment.
Go deeper