Yelp ramps up fight against Google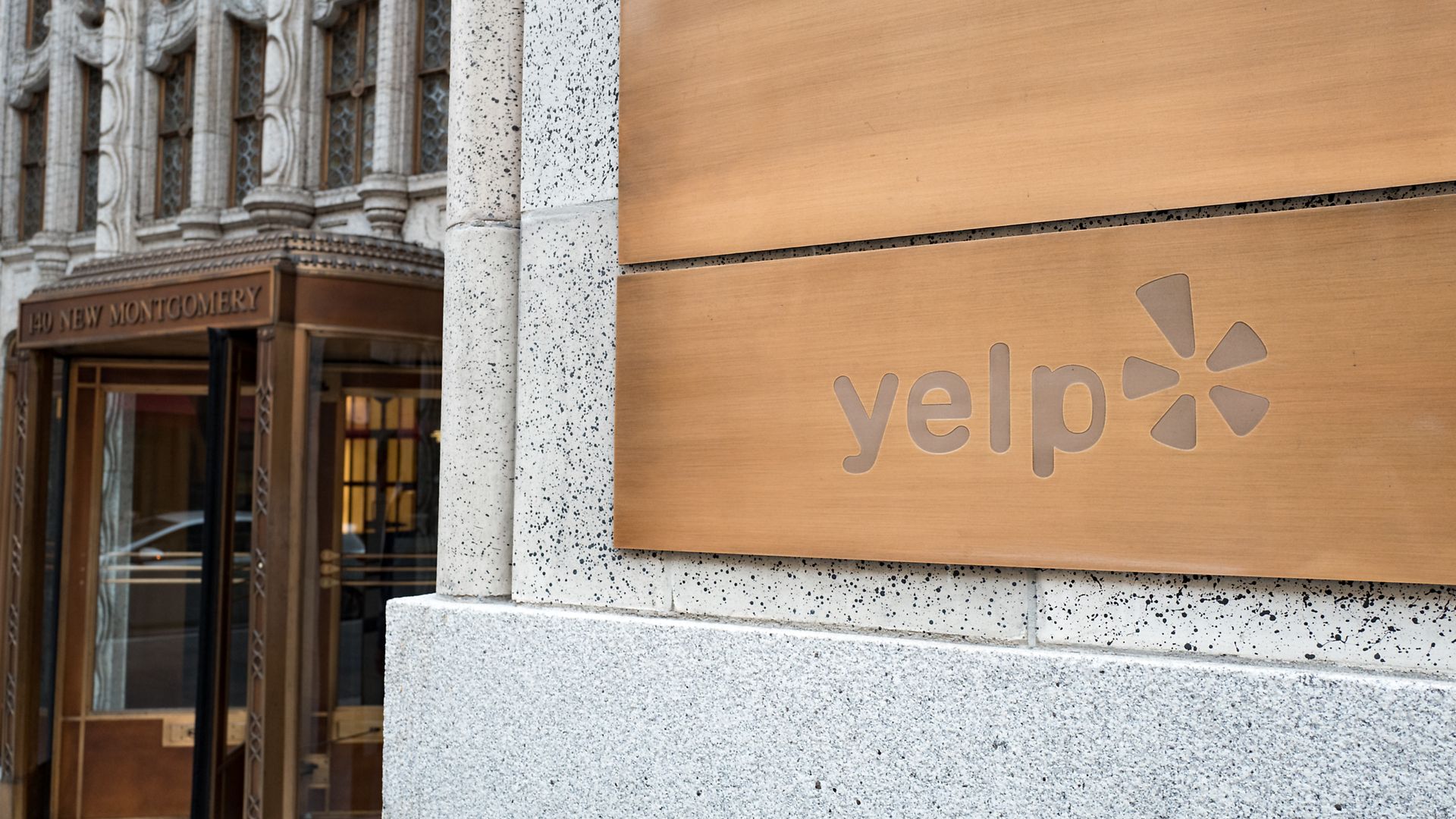 Yelp is breathing new life into its antitrust fight against Google, filing a complaint in Europe with the EU's competition secretary and launching an ad-driven advocacy campaign targeting Google employees about how their design decisions pull business and traffic from smaller sites, like Yelp and TripAdvisor.
Why it matters: With an uptick in concerns about Big Tech, Yelp clearly sees blood in the water and wants to ramp up its longtime campaign against Google, which it thinks uses its search dominance to unfairly undermine Yelp (and other companies') services. A Google spokesperson declined to comment on the new push, which is largely an extension of existing efforts.
Yelp had a victory when European regulators levied a $2.7 billion fine last year over allegations that Google abused its search dominance to influence shopping practices, not traffic to Yelp or other local-focused websites.
Yes, but: In the US, however, concerns about Google search have gotten less traction. In 2013 the Federal Trade Commission ended an investigation into Google search with an agreement that only required the company to make some changes.
The bigger picture: Antitrust concerns about Big Tech are having a moment. 60 Minutes looked at the Google issues this past weekend, a coalition of progressive groups just called for the FTC to break up Facebook and Treasury Secretary Steve Mnuchin said the Justice Department should look at the growing power of tech companies.
Go deeper