Go deeper: How one crop illustrates the China trade war that wasn't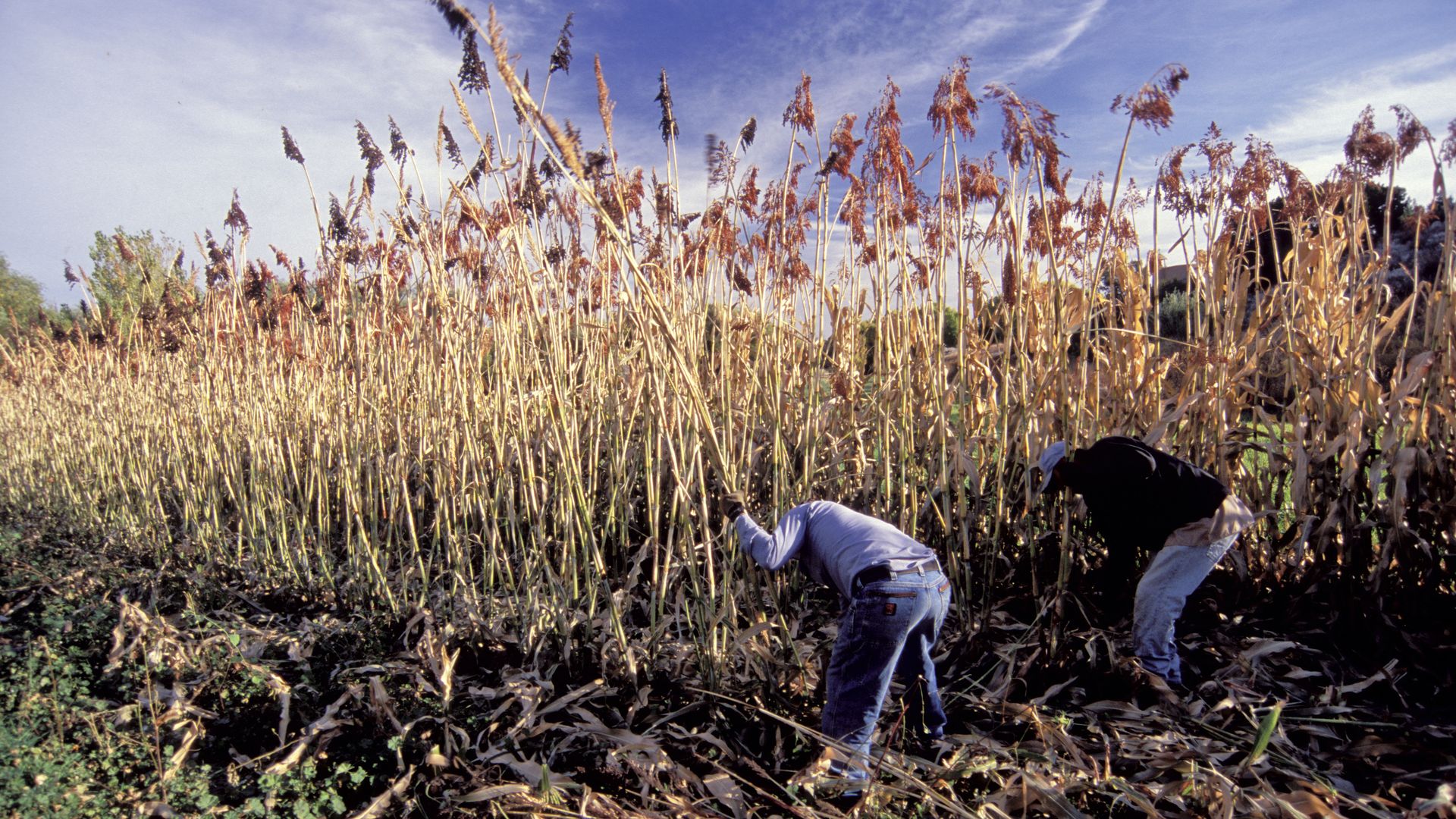 A look at the trials and tribulations of one U.S. agricultural product, sorghum, tells the story of how the U.S. reached the brink of a trade war with China — then swiftly retreated.
The big picture: Sorghum growers and exporters were caught in the middle of a U.S. and Chinese trade policy fight so volatile that it stranded sorghum-laden American ships before they reached their destinations in China.
The backdrop: Sorghum, a grain, is used to feed pigs and make a popular liquor in China. Beijing spent about $1.3 billion on sorghum in 2016, and $1.2 billion worth came from the U.S., according MIT's Observatory of Economic Complexity.
In February, Beijing launched an anti-dumping investigation into American sorghum, looking into whether the U.S. was selling the crop to China at unfairly low prices. Later that month, Trump announced the first round of steel and aluminum tariffs, kicking off a potential trade war.
Amid the trade fight, Chinese imports of sorghum spiked in April. China bought 640,000 tons of the crop, an 87% increase from April 2017, according to Reuters.
Then, China declared that it would place an extra 179% tariff on U.S. sorghum imports on April 17. That news prompted an American ship carrying sorghum, bound for Shanghai, to make a U-turn in the Indian Ocean and head for Cartagena, Spain, reports Bloomberg.
It was one of several ships that had to abruptly change course after China announced the anti-dumping duty.
But on May 17, President Xi Jinping's top economic adviser, Liu He, announced that Beijing would drop its probe of U.S. sorghum — a sign of easing trade tensions.
That ship heading to Cartagena? It "began sailing back toward the Atlantic. It's currently bound for Singapore," per Bloomberg.
The bottom line: Although China has dropped its investigation, "the damage to shipments [is] already done and trade flows have been disrupted," per Reuters.
Go deeper: Soybeans are another unlikely ground zero in Trump's trade war.
Go deeper