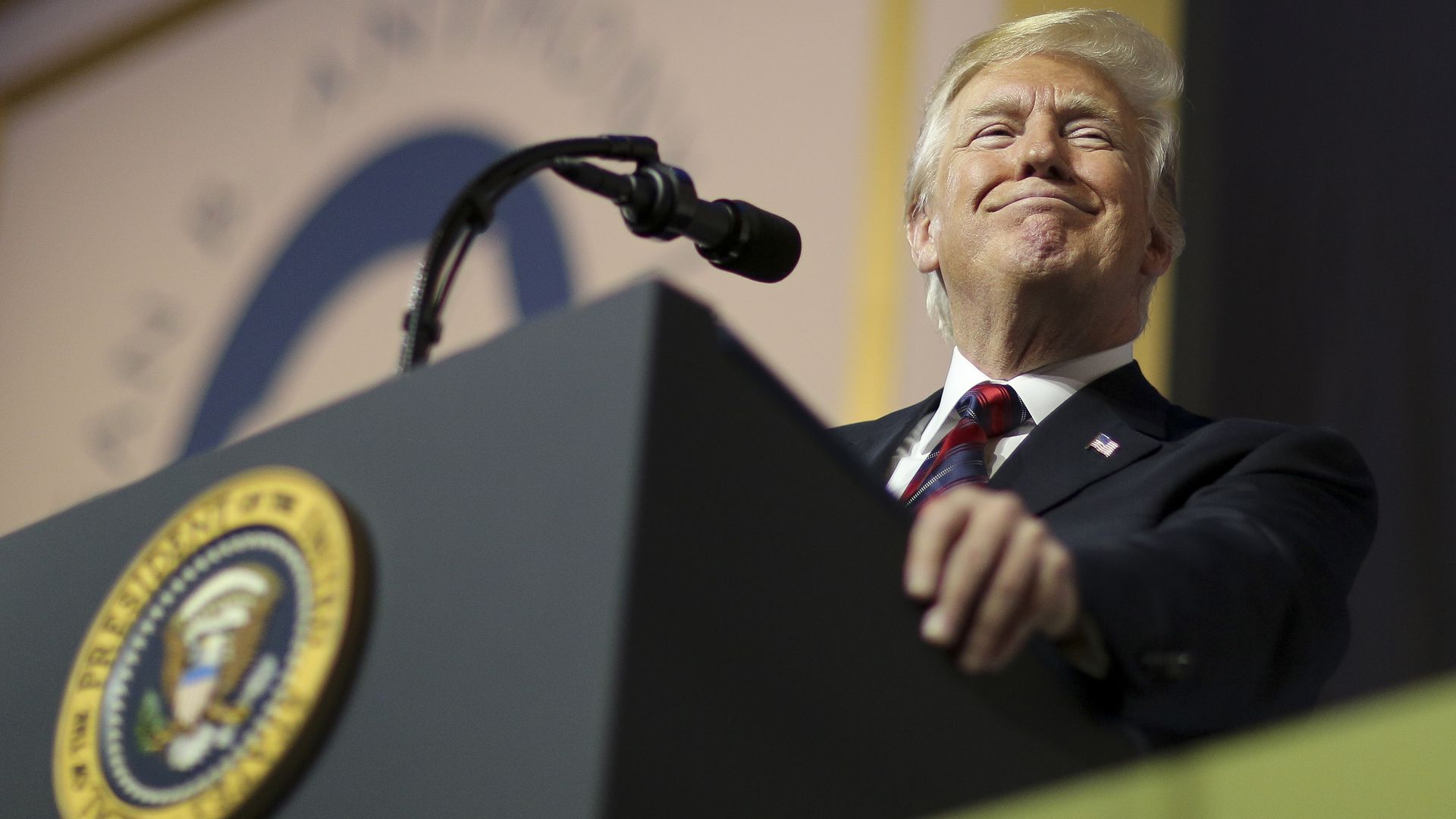 At the Deadline Club of New York this week, Lesley Stahl of "60 Minutes" recalled an off-camera conversation with Donald Trump at Trump Tower in July 2016 (via CNBC):
"[H]e started to attack the press ... I said, ... 'You've won ... Why do you keep hammering at this?' And he said: 'You know why I do it? I do it to discredit you all and demean you all. So when you write negative stories about me, no one will believe you.'"
The flip side: "Flack Ops" ... Mark Leibovich in Sunday's N.Y. Times Magazine, "The Risky Business of Speaking for President Trump ... Flacks in this White House press office are getting enormous exposure — but potentially at a long-term cost to their credibility":
"[L]eakiness in a White House can reflect [an] undisciplined and paranoid environment where self-preservation can outweigh loyalty, including (or especially) to the president himself."
Sarah Sanders: "I will always do everything I can to give the best and most accurate information at the time that I can. ... What's true on Monday in terms of a process decision may change by Friday ... And I can't always know that things will be different."
Go deeper