John McCain wishes Americans "lives as lucky as mine"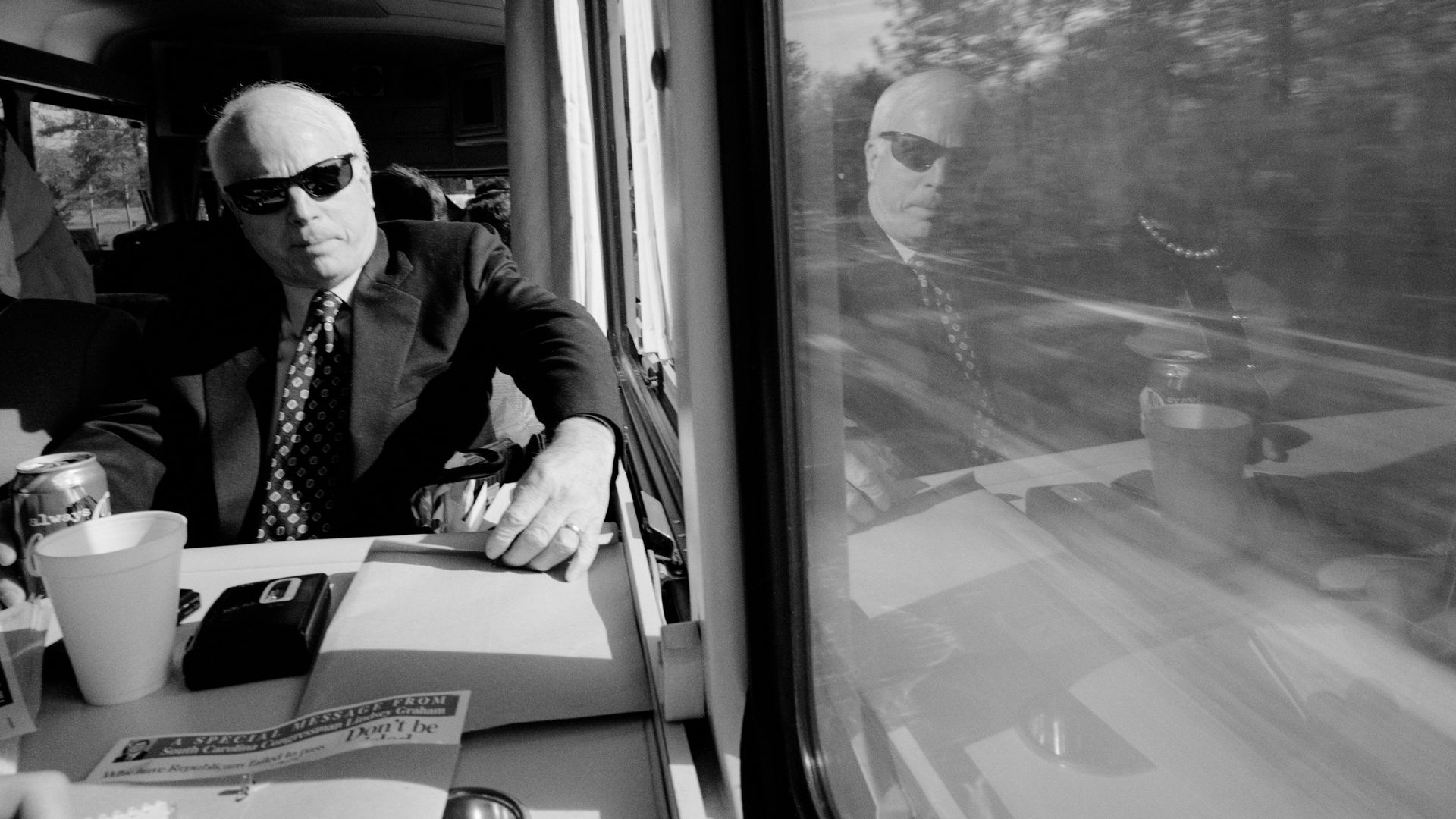 Out today, by Sen. John McCain and Mark Salter, his longtime aide and co-author, "The Restless Wave: Good Times, Just Causes, Great Fights, and Other Appreciations."
How it came together: Salter told me he'd fly down to Arizona, where McCain is seeing a procession of friends for final reminiscences, chat with the senator, then write a few chapters, and go back and read them with McCain.
The book, which originally was to be focused more on foreign policy, became valedictory after McCain's brain-cancer diagnosis.
Salter wound up with 20 to 25 hours of iPhone recordings of McCain.
From the book:
"Maybe I'll be gone before you read this. … I'm getting prepared. I have some things I'd like to take care of first, some work that needs finishing, and some people I need to see … I made a small place for myself in the story of America and the history of my times. … The bell tolls for me. I knew it would … I hope those who mourn my passing, and those who don't, will celebrate as I celebrate a happy life lived in imperfect service to a country made of ideals, whose continued success is the hope of the world. And I wish all of your great adventures, good company, and lives as lucky as mine."
Go deeper: Best excerpts from John McCain's new book
Go deeper