Guards "forcibly" prevent AP reporter from attending EPA summit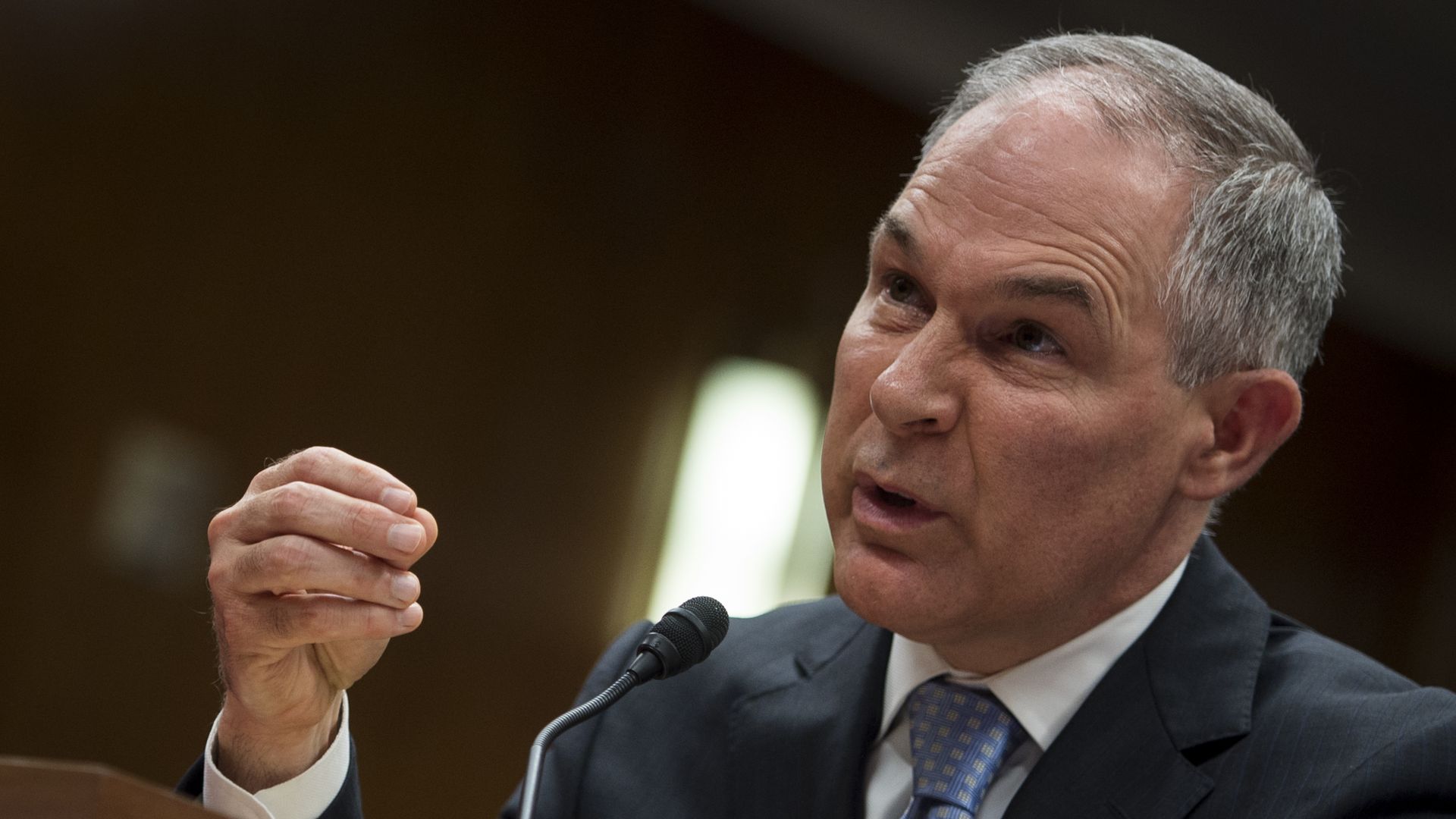 The Environmental Protection Agency blocked the AP, CNN, and E&E from attending a Tuesday morning summit featuring EPA Administrator Scott Pruitt on harmful contaminants in drinking water, reports the AP.
The details: When an AP reporter "asked to speak to an EPA public-affairs person, the security guards grabbed the reporter by the shoulders and shoved her forcibly out of the EPA building." EPA spokesperson Jahan Wilcox told the news outlets they were not invited but did not cite a reason for barring them.
The EPA's response from Wilcox:
"This was simply an issue of the room reaching capacity, which reporters were aware of prior to the event.  We were able to accommodate 10 reporters, provided a livestream for those we could not accommodate and were unaware of the individual situation that has been reported ... EPA is opening the second portion of today PFAS Leadership Summit to press."
CNN's statement:
"Today, CNN was turned away from covering the PFAS National Leadership Summit at the EPA after multiple attempts to attend. While several news organizations were permitted, the EPA selectively excluded CNN and other media outlets. We understand the importance of an open and free press and we hope the EPA does, too."
Go deeper