Conservative DACA bill to get a vote in the House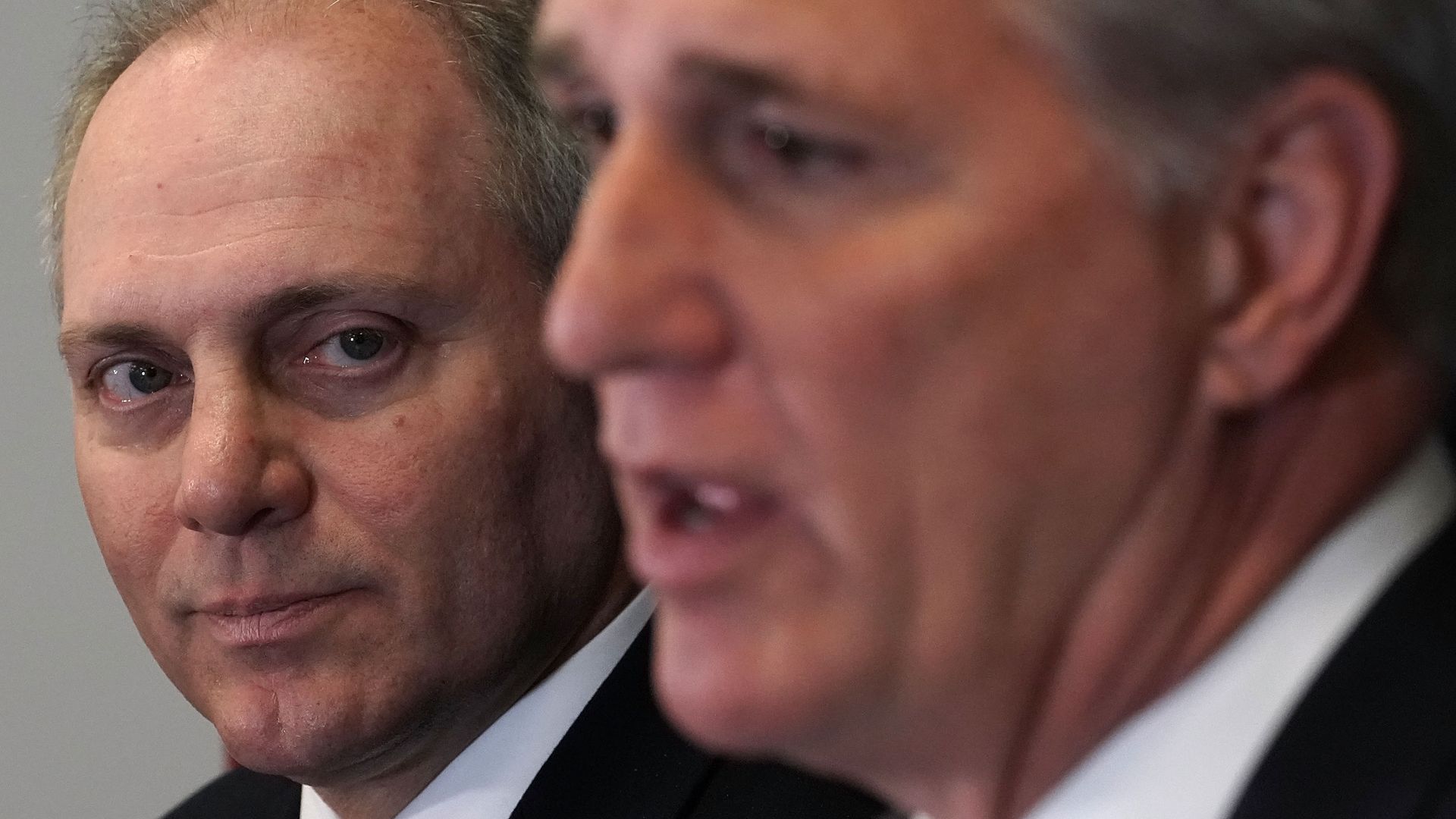 Rep. Bob Goodlatte's conservative immigration bill, which is aligned with President Trump's 4-pillar immigration priorities, will get a vote next month ahead of a revote on the farm bill on June 22, House Majority Whip Steve Scalise announced Monday night, per Roll Call.
Why it matters: The House Freedom Caucus sunk the $867 billion agriculture bill last Friday, demanding a vote on the immigration bill first. And now, Scalise's announcement could help get that bill passed.
Yes, but: The move could also squash efforts from Republican House members who need 17 more signatures on their petition to force a vote on a group of DACA bills — including Goodlatte's — as early as June 25th.
Meanwhile, Rep. Jeff Denham, one of the members behind the petition, told Roll Call he expects to get the needed 218 signatures this week.
The big picture: The immigration bill — which would extend work authorizations for DACA recipients, fund a border wall and more border security, and cut legal immigration — does not have enough votes to pass as it is.
Despite that, House Freedom Caucus Chairman Mark Meadows hopes the Goodlatte bill can be used as a vehicle for negotiation with moderates to find a DACA solution, his spokesperson told Axios.
Go deeper