Trump's second thoughts about the North Korea summit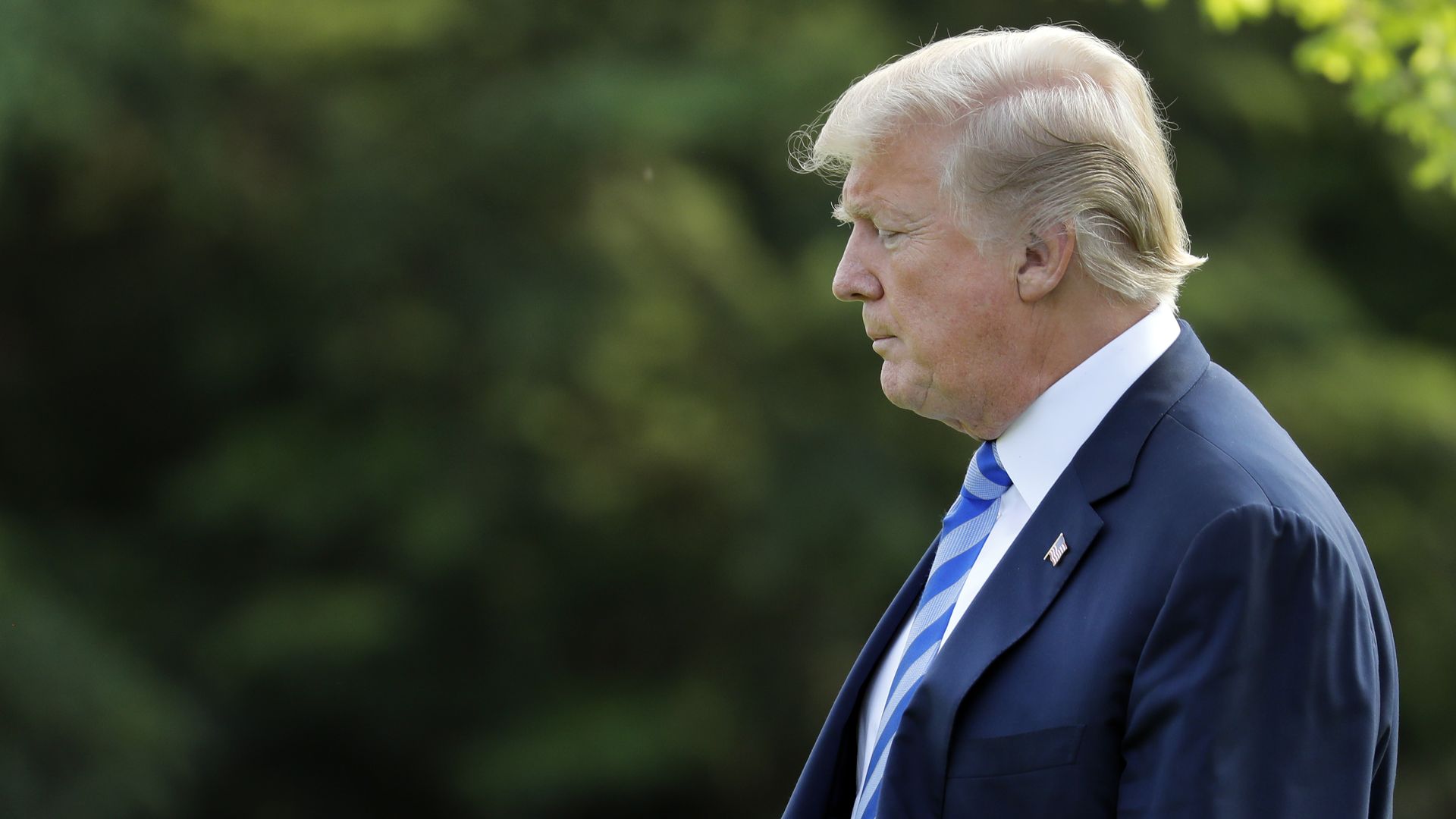 "President Trump, increasingly concerned that his summit meeting in Singapore next month with North Korea's leader could turn into a political embarrassment, has begun pressing his aides and allies about whether he should take the risk of proceeding," the N.Y. Times David E. Sanger reports.
Why it matters: 'Trump's aides have grown concerned that the president — who has said that 'everyone thinks' he deserves a Nobel Peace Prize for his efforts — has signaled that he wants the summit meeting too much."
"Trump was both surprised and angered by a statement issued on Wednesday by the North's chief nuclear negotiator."
"On Thursday and Friday, Mr. Trump peppered aides with questions about the wisdom of proceeding."
"The aides also worry that [Kim Jong-un], sensing the president's eagerness, is prepared to offer assurances that will fade over time."
Behind the curtain: "[A]ides who have recently left the administration say Mr. Trump has resisted the kind of detailed briefings about enrichment capabilities, plutonium reprocessing, nuclear weapons production and missile programs that [President] Obama and President George W. Bush regularly sat through."
Go deeper