The next big TV tech platform: Roku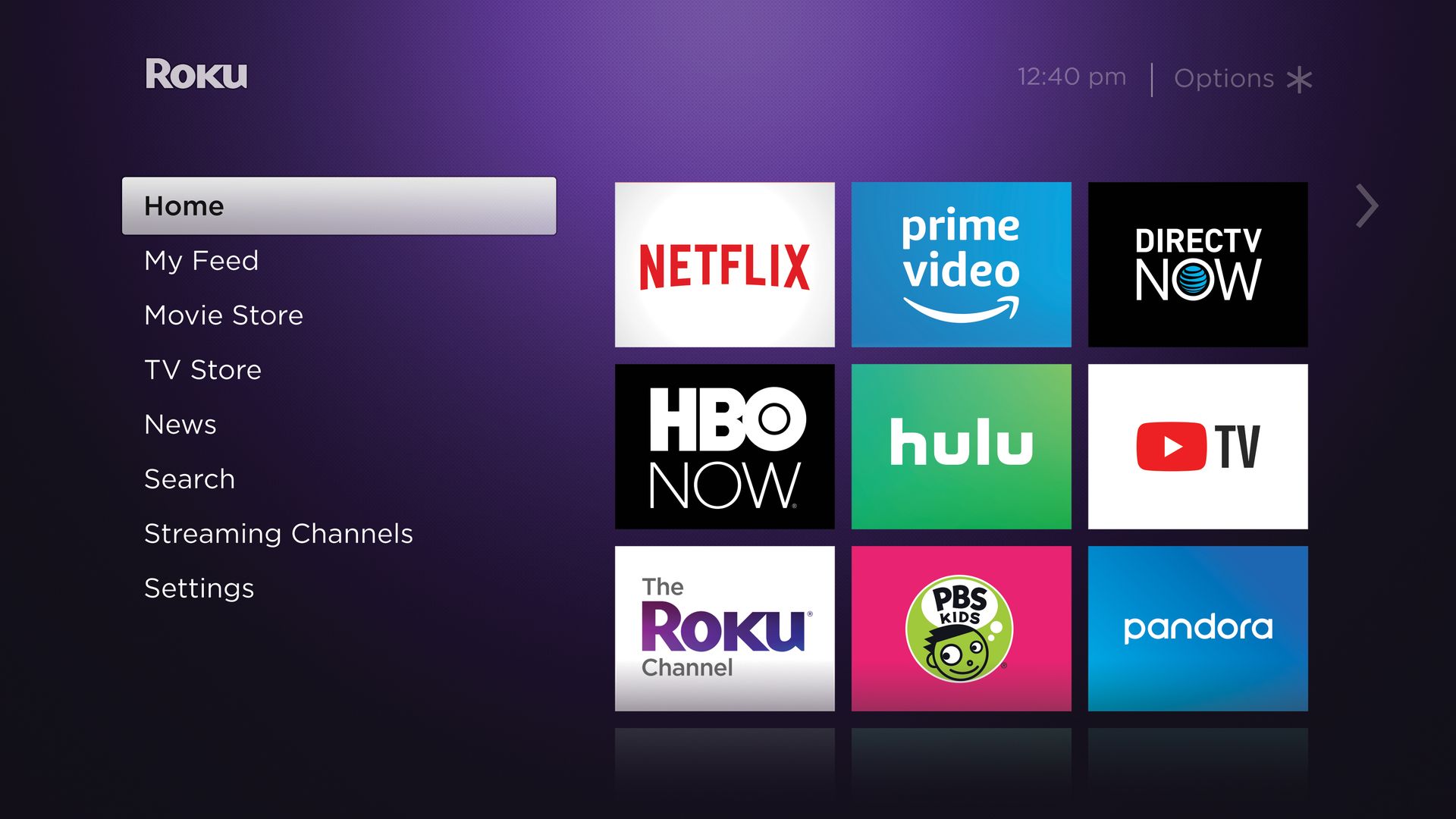 Roku, the connected TV hardware company, is quietly building a large software business, driven mostly by advertising revenue.
Why it matters: For the first time in its history, Roku says that last quarter it made more money from its platform business, which includes TV software and advertising, than from hardware through sales of its connected TV device.
The money it makes on digital services, like digital TV software and advertising, is now 55% of Roku's total revenue.
Platform revenues more than doubled Roku's ARPU (Average revenue per user) year over year — an astounding growth rate for a 16-year-old company that just went public less than a year ago.
The company is expected to bring in more ad revenue by 2020 than rival Hulu and other digital advertisers, like IAC, which owns sites like ask.com, Tinder and The Daily Beast, according to projections from eMarketer.
"Ad-supported viewing is the fastest growing segment on our platform ... Roughly half of our 21 million active users have cut the cord or have never subscribed to pay TV. These viewers simply cannot be reached through linear TV anymore ... [Over-the-top] advertising enables marketers to continue reaching these new TV viewers, and will eventually attract a majority of TV budgets.
—
Scott Rosenberg, GM/SVP Platform Business at Roku
Roku typically doesn't sell advertising through an open exchange (open bidding system), like some of the big tech companies do, but it does use programmatic infrastructure to digitally target those ads — a tactic commonly referred to as "programmatic direct" or "programmatic reserved."
By selling the ads directly to ad buyers, they are appealing to ad buyers who are used to buying TV in a non-automated fashion.
Roku launched The Roku Channel last year, which executives say contributes significantly to its ad inventory. The free channel, which syndicates content from other networks, is currently the third most-watched ad-supported channel on Roku.
The software play: Just as mobile hardware companies like LG and Samsung eventually migrated off of their own software platforms to market leaders' like Android and iOS, Roku CEO Anthony Wood argues that the smart TV industry is going through the same evolution.
Worth noting: Despite its push to software, Roku continues to beat out rivals Chromecast, Amazon Fire TV and Apple TV in connected TV device market share, according to eMarketer.
Go deeper