Justice Department to proceed with FBI investigation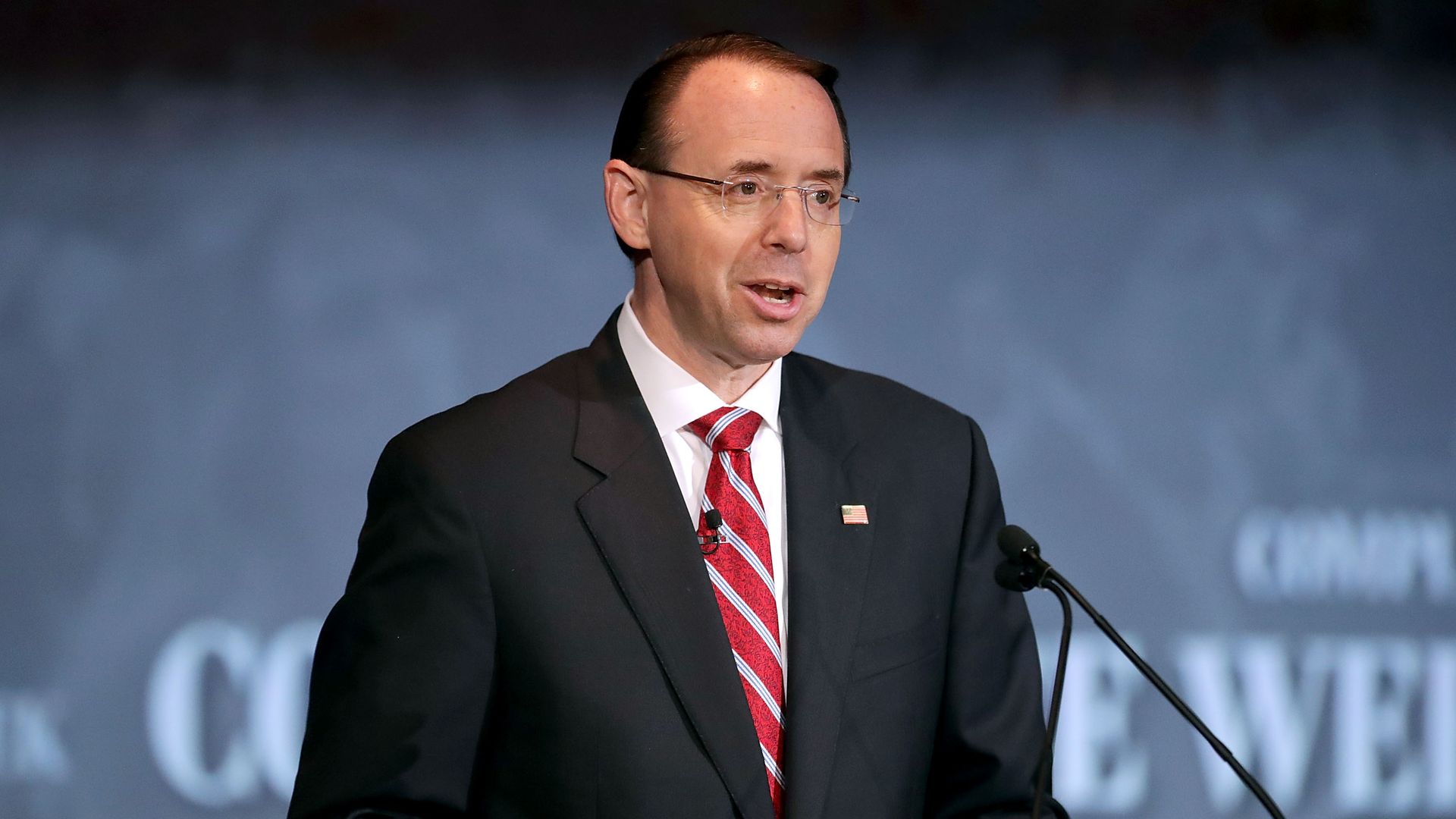 The Justice Department inspector general will investigate "any irregularities with the Federal Bureau of Investigation's or the Department of Justice's tactics concerning the Trump Campaign," per a statement from White House press secretary Sarah Sanders.
Between the lines: That's the outcome from President Trump's meeting with Deputy Attorney General Rod Rosenstein and FBI Director Christopher Wray this afternoon, and it's pretty much where the investigation was already headed as of Sunday. But there will also be a meeting with White House chief of staff John Kelly, intelligence agencies, and congressional leaders to review classified information.
Here's the full statement from Sanders:
"Based on the meeting with the President, the Department of Justice has asked the Inspector General to expand its current investigation to include any irregularities with the Federal Bureau of Investigation's or the Department of Justice's tactics concerning the Trump Campaign. It was also agreed that White House Chief of Staff Kelly will immediately set up a meeting with the FBI, DOJ, and DNI together with Congressional Leaders to review highly classified and other information they have requested." 
Go deeper: Trump, FBI feud escalates; Navarro pushed Stefan Halper for Trump job
Go deeper