Tech giants make gains in this year's Fortune 500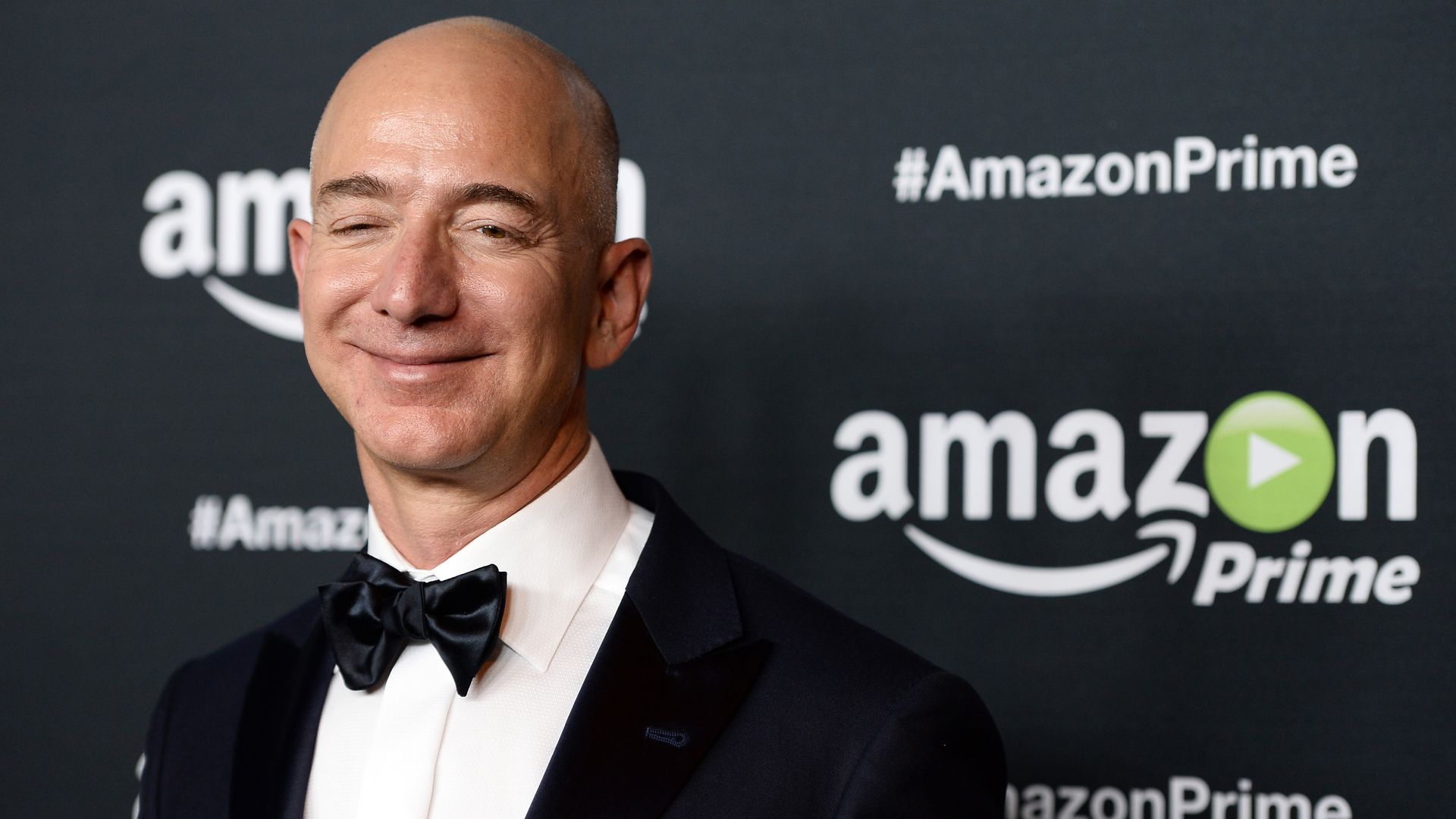 Companies from all sectors — retail, tech, health care, telecommunications, and the auto industry — made an appearance near the top of this year's Fortune 500, but Walmart snagged the pole position for the sixth year in a row.
The big picture: Traditional corporate giants Exxon Mobil and Berkshire Hathaway rounded out the top three, but the most impressive gains came from the tech sphere. Apple had the highest profits of any U.S. company, Amazon romped into the top 10, and relative upstarts like Tesla, Netflix, and Nvidia all notched strong showings for investors.
The top ten (largest U.S. corporations, ranked by revenue for 2017 fiscal year):
Walmart
Exxon Mobil
Berkshire Hathaway
Apple
UnitedHealth Group
McKesson
CVS Health
Amazon
AT&T
GM
Inside the list:
"Walmart claimed the top spot in the 500 for a sixth straight year and became the first company in history to generate $500 billion in annual sales."
"No. 2 Exxon Mobil: Crude prices rebounded in 2017."
"Apple took a small step back, from No. 3 to No. 4, despite a 6% gain in annual sales, but it led the way in profits with more than $48 billion in net income."
"Amazon cracked the top 10 for the first time, continuing its remarkable growth run: Sales have jumped some $70 billion in two years."
"Elon Musk's electric-car company, Tesla (No. 260), made the biggest leap [from last year] ... moving up 123 spots."
"Netflix (No. 261) led all Fortune 500 companies in annual ten-year total return to shareholders through 2017."
"A gaming-giant-turned-A.I.-authority, chipmaker Nvidia (No. 306) rocketed up more than 80 spots on this year's list and led all Fortune 500 companies in annual five-year return to shareholders through 2017."
Go deeper