E-commerce shippers want longer trucks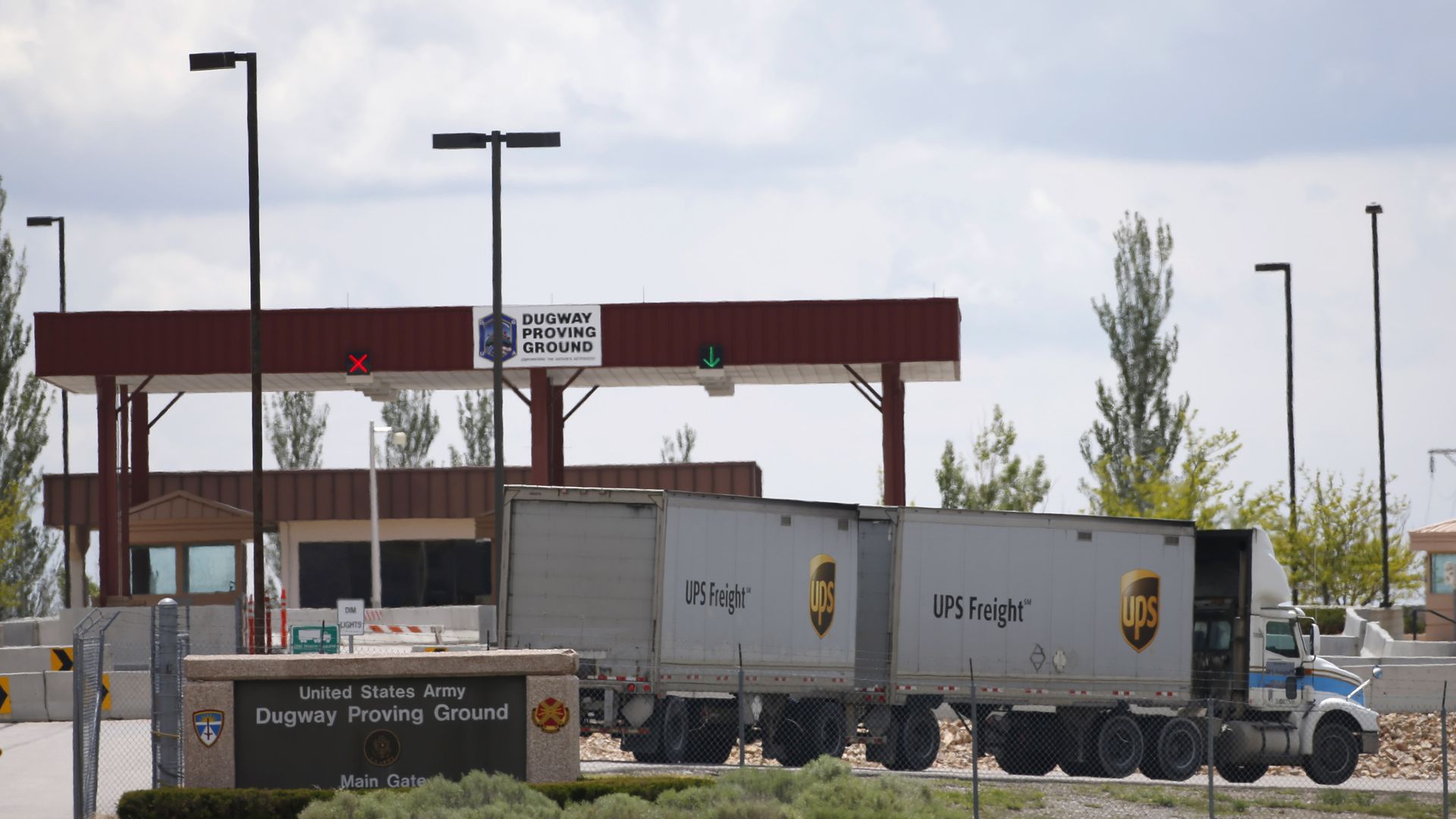 A side effect of the e-commerce boom is a shortage of truck drivers and an overwhelmed shipping industry. As one solution, carriers including Amazon and FedEx have been — unsuccessfully so far — lobbying Congress to allow nationwide use of longer trailers, hooked one behind the other.
Why it matters: Around the world, people are ordering increasing volumes of stuff online, which is putting growing stress on shippers. Longer trucks, according to the shippers, are one solution to getting packages delivered more quickly.
What's going on: This week, truck shippers are pushing the legislation again, asking a House committee to allow rigs to pull back-to-back, 33-foot-long trailers. That would make them five feet longer than the current federal maximum, allowing for 18% more freight in each trip.
The argument:
Opponents of the legislation say smaller carriers would be hurt because they'd have to buy a new fleet, while losing their current, now-obsolescent trucks. And drivers lacking skill and licensing on the new rigs, they say, could be thrown out of work.
But shippers say the change would impact only package shippers — not heavier and bigger, long-range trucks. They also say truckers would not need new licenses to pull the 33-foot trailers.
They also say cargo demand is soaring: In 2045, U.S. cargo trucks will move 16.5 billion tons of cargo, a 43% surge from 11.5 billion tons in 2015, according to the U.S. Bureau of Transportation Statistics.
Another issue: Matt Manda, from Firehouse Strategies, a strategic communications firm hired by FedEx, tells Axios that the truck driver shortage is getting worse: the average age of truck drivers is 49, seven years older than the average of all U.S. workers.
Go deeper