Big Tech reckons with calls to be a better neighbor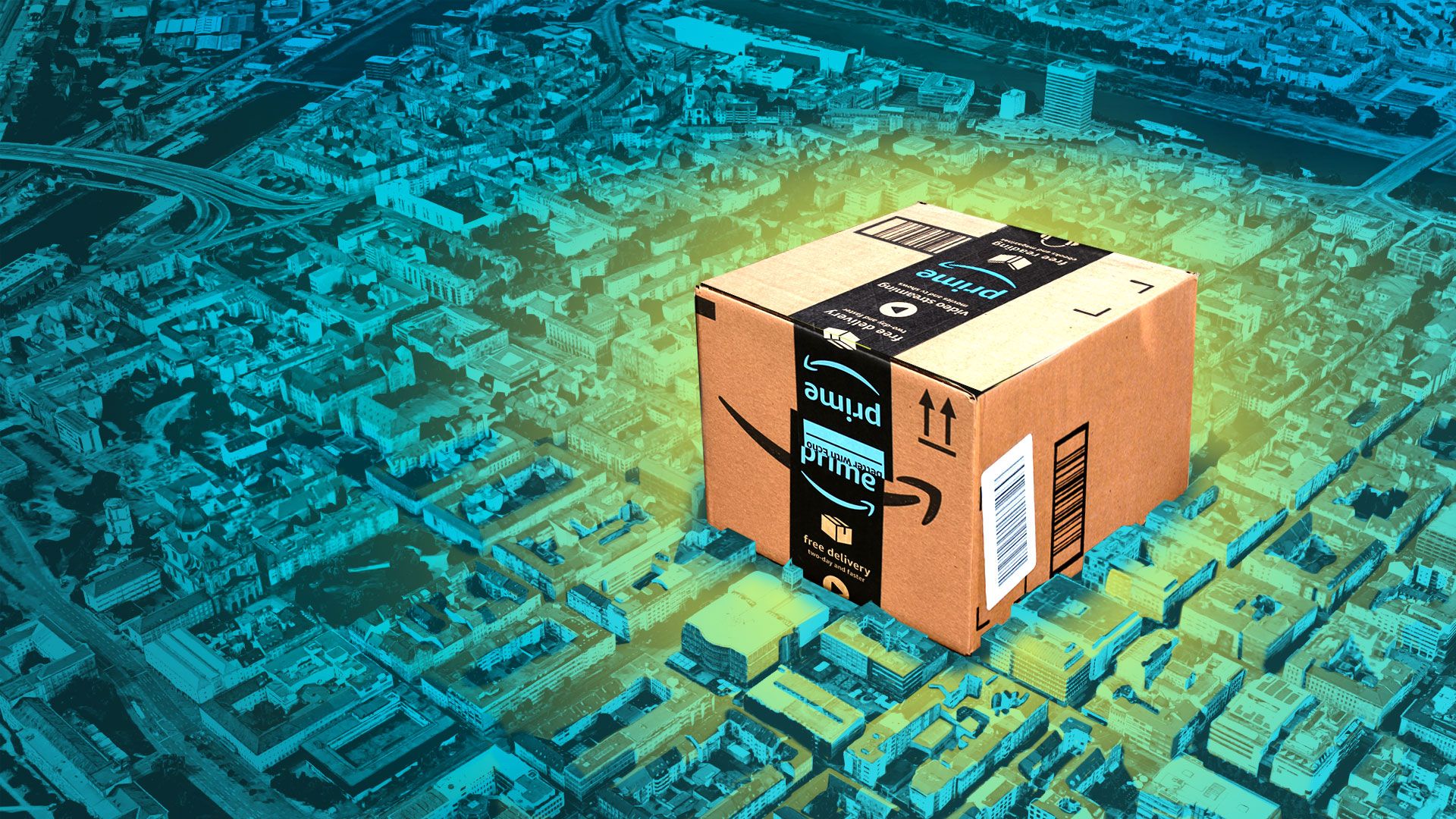 A cold peace has settled in between Seattle and Amazon after the city enacted a tax to help get homeless people off the street and into affordable housing — dramatizing the new tension in Big Tech's relationship with the cities and countries in which it operates.
Why this is a big thing: Big Tech is under unprecedented scrutiny on both sides of the Atlantic, and the apparent optics of heartlessness toward homeless people — some of the most visible victims of the tech juggernaut — make Amazon's aggressive posture against the tax risky.
The backdrop, reported by WP's Jonathan O'Connell and Gregory Scruggs : "Seattle and King County declared a state of emergency over homelessness in 2015, but since then, cost-of-living pressures have worsened. The number of homeless students in the city's public schools has tripled, to nearly 4,300 last school year. Seattle home prices are rising faster there than anywhere else in the country. The median price for a house is now $777,000."
In an effort to resolve the crisis, Seattle's city council last week levied a "head tax" of 14 cents an hour per employee on approximately 585 businesses earning at least $20 million. That adds up to about $275 a year for a full-time worker. It takes effect January 1 and runs for five years.
The city says the money will go to build about 600 affordable housing units; fund rental subsidies on 300 units and 250 shelter beds; and pay 300 case workers.
But it was dubbed the "Amazon tax," since the company's 40,000 employees are more than 10% of the city's workforce. The estimate is that Amazon would pay about $10 million each year in taxes.
In an initial response, Amazon said the city is "hostile" to big business, but Seattle officials say the tax is the fairest way to address a burning social crisis.
But the episode points up something larger: A prior, largely hands-off attitude toward Big Tech appears past — in Europe especially, there is a growing push to force Big Tech companies to pay higher taxes to support more of the cost of services from which they benefit.
This week, the EU will activate the General Data Protection Regulation, in what the FT calls Europe's move to become the world's "data police."
Is it fair to single out the big tech companies for taxes and other displays of good citizenship? I asked people in the U.S. tech industry the following question: "Do the tech companies have a distinct social responsibility in the communities where they operate, an outsized responsibility because of their size?"
"It is time for them to start cleaning up their own externalities, which includes but is hardly limited to the way they drive up cost of living in their communities," said Arik Ben-Zvi, executive managing director of the Glover Park Group, a consulting firm that represents tech companies.
Ben-Zvi continued: "Put simply, we demand energy companies do something about pollution, food and drink companies do something about obesity, banks do something about financial literacy. It's time for tech companies to start doing more about the second-hand byproducts of their models."
Roy Bahat, the head of Bloomberg Beta, a venture capital subsidiary of the media company, said, "It's totally appropriate for local governments to tax corporate citizens to help them be part of the solution."
Bahat continued: "It's a symptom of a broader issue, which is the under-engagement of technology companies in their local communities."
Google did not respond to an email asking the same question. Amazon sent us this statement:
"Amazon has long been committed to communities where our employees live and work. Here in our hometown of Seattle, we have donated millions of dollars, retail space, and thousands of volunteer hours to organizations and causes near and dear to our hearts – supporting our neighbors in immediate need, including initiatives to fight homelessness is a key area of our focus. Amazon has committed more than $40 million to FareStart and Mary's Place to support their proven life-changing organizations, including more than 25,000 square feet of space and equipment to FareStart and more than 47,000 square feet of space in one of Amazon's new headquarters buildings as a permanent shelter to welcome over 200 women, children and families in 2020."
And Facebook, as part of a longer statement, said this:
Facebook's commitment to help build a stronger community is underscored in how we work with our neighbors. We want to continue to build social value and grown responsibly in the cities where we have offices. The most relevant example is our partnership with a coalition of community groups and the city of East Palo Alto to create the Catalyst Housing Fund. It highlights our commitment to contribute to the local housing stock near our HQ.
Go deeper: Last December, we surveyed the working homeless across the U.S.
Go deeper