LGBT groups seethe as Apple eyes North Carolina site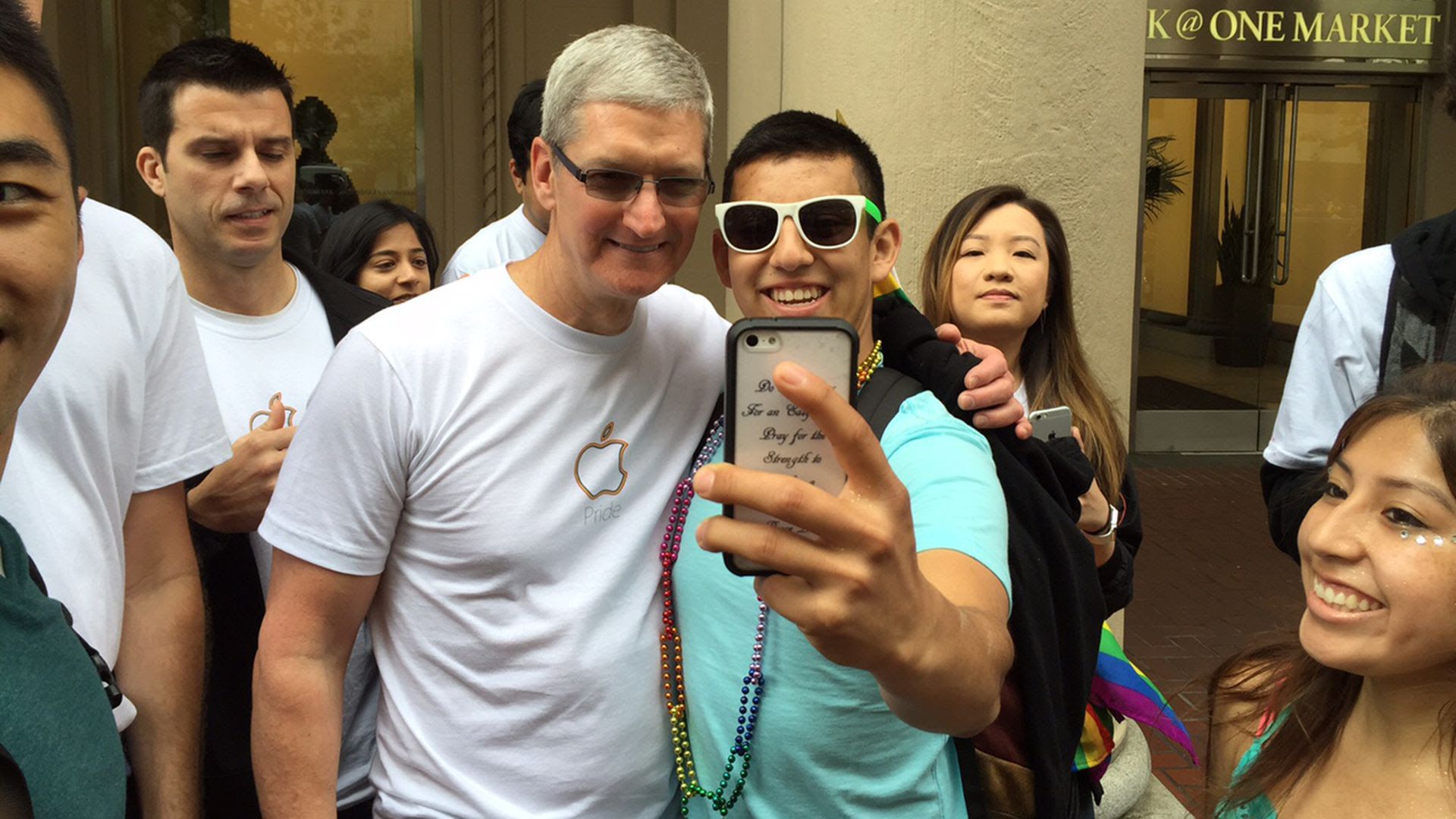 LGBT activists are reacting with anger and dismay at the prospect that Apple might build its new corporate campus in North Carolina. The state is still being boycotted by a number of organizations and state governments for not fully repealing a law limiting the civil rights of LGBT people.
Why it matters: Apple has been one of the strongest corporate allies of the LGBT political movement, and its potential decision is seen as opening the floodgates for others that want to set up shop in states with anti-LGBT laws.
After being elected on the promise to nullify a state law that severely limited the rights of LGBT people, North Carolina Gov. Roy Cooper accepted a compromise that kept in place a ban on cities passing their own protections for LGBT citizens.
"North Carolina is one of the most hostile states in the country to LGBTQ people, with no credible path to progress in the near term ... Under these conditions, it's hard to imagine that any company would decide to take their operations and thousands of employees there."
—
an LGBT activist speaking to Axios
Yes, but: Assuming it does choose North Carolina, Apple is likely to make the case that it can do more good as a part of the community than just as a highly vocal outsider. Apple will also likely point to its record of fighting for causes it believes in, including immigration issues and LGBT rights.
Of course, Apple isn't saying anything right now, since it isn't even confirming North Carolina as the likely site.
It's complicated: Officials at national LGBT groups were hesitant to talk publicly about Apple's move, both because they still hope Apple will change its mind and because the company has been a strong partner.
While many groups have been encouraging Amazon and Apple to shy away from North Carolina for their major expansions, some people have made the case that the companies could have a large impact by moving to a state without LGBT protections.
Among those in that camp is American Airlines CEO Doug Parker, whose company has strongly backed LGBT rights.
"I think we're more impactful here than we would be anywhere else," Parker told The Washington Post. Speaking about Amazon, he suggested that company might also want to consider going to a place where LGBT rights aren't fully protected. "My personal view is if they care about making a difference, they should go where they can make a difference."
Meanwhile: Those still hoping to get Apple to come to Northern Virginia are trying to make their case, although its unclear whether that region is even under serious consideration.
Virginia state delegate Danica Roem told Axios that Northern Virginia has close proximity to the federal government and two international airports, as well as an educated workforce. And, while the state still has work to do on LGBT issues, it is moving in the right direction.
"We should be rewarding states that are making steps toward progress instead of states where progress has stalled. You still have a problematic legislature in North Carolina that is clearly not amenable to any supportive LGBTQ legislation."
— Danica Roem who, in addition to being a passionate voice for bringing business to Virginia, is
the only transgender person in a U.S. state legislature
Go deeper