Conservative leaders to call on Jim Jordan to run for Speaker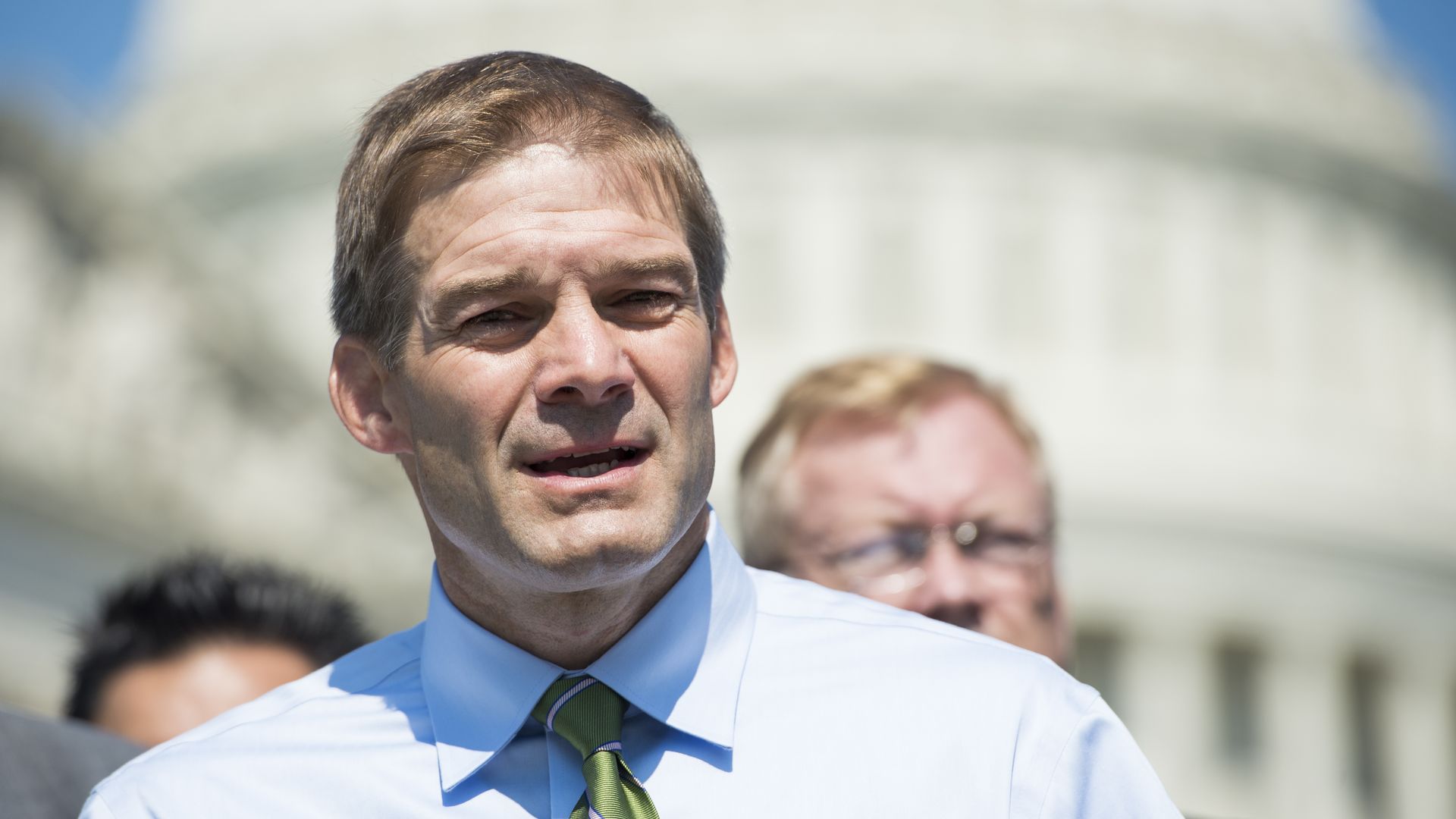 More than 40 prominent figures in the conservative movement plan to send an open letter to Rep. Jim Jordan (R-Ohio), urging the Freedom Caucus member to declare himself a candidate for Speaker "at once" to replace Paul Ryan.
Axios has obtained a letter — circulated by Ginni Thomas, longtime leader in the conservative movement and spouse of Supreme Court Justice Clarence Thomas — stating that current House Republican leadership "has utterly failed" and "proven that it's part of the Swamp," and that Jordan is the solution. Richard Viguerie, Chairman of ConservativeHQ.com, and Jenny Beth Martin, Chairman of the Tea Party Patriots, are among the more th 40 people who have also signed on.
Why it matters: Ryan has chosen to remain Speaker through the midterm elections despite announcing his retirement. But behind the scenes, the Republican conference has been restive and many members privately question whether it's tenable for him to last out the year as a lame duck Speaker.
Now, conservative leaders who have long loathed Republican leadership are seizing this opportunity to promote Jordan. Along with his Freedom Caucus colleague Mark Meadows, Jordan has been a bane of leadership's existence during his time in Congress.
What they're saying: "Our supporters want to see Jim Jordan be the Speaker, and they've wanted that for several years," Jenny Beth Martin told Axios. "We've also called for Paul Ryan to step down as Speaker prior to him announcing he would not run for reelection."
Asked about the letter, Jordan told Axios: "The American people want results, and I'm committed to bringing that change. It's as simple as this — doing what we told the voters we would do."
The backdrop: Ryan has already endorsed Republican Majority Leader Kevin McCarthy to succeed him, but McCarthy allies have told Axios they worry he won't do well in a protracted period of uncertainty, which would allow his opponents plenty of time to criticize him.
Go deeper