WHO prioritizes diagnostic tests for global health threats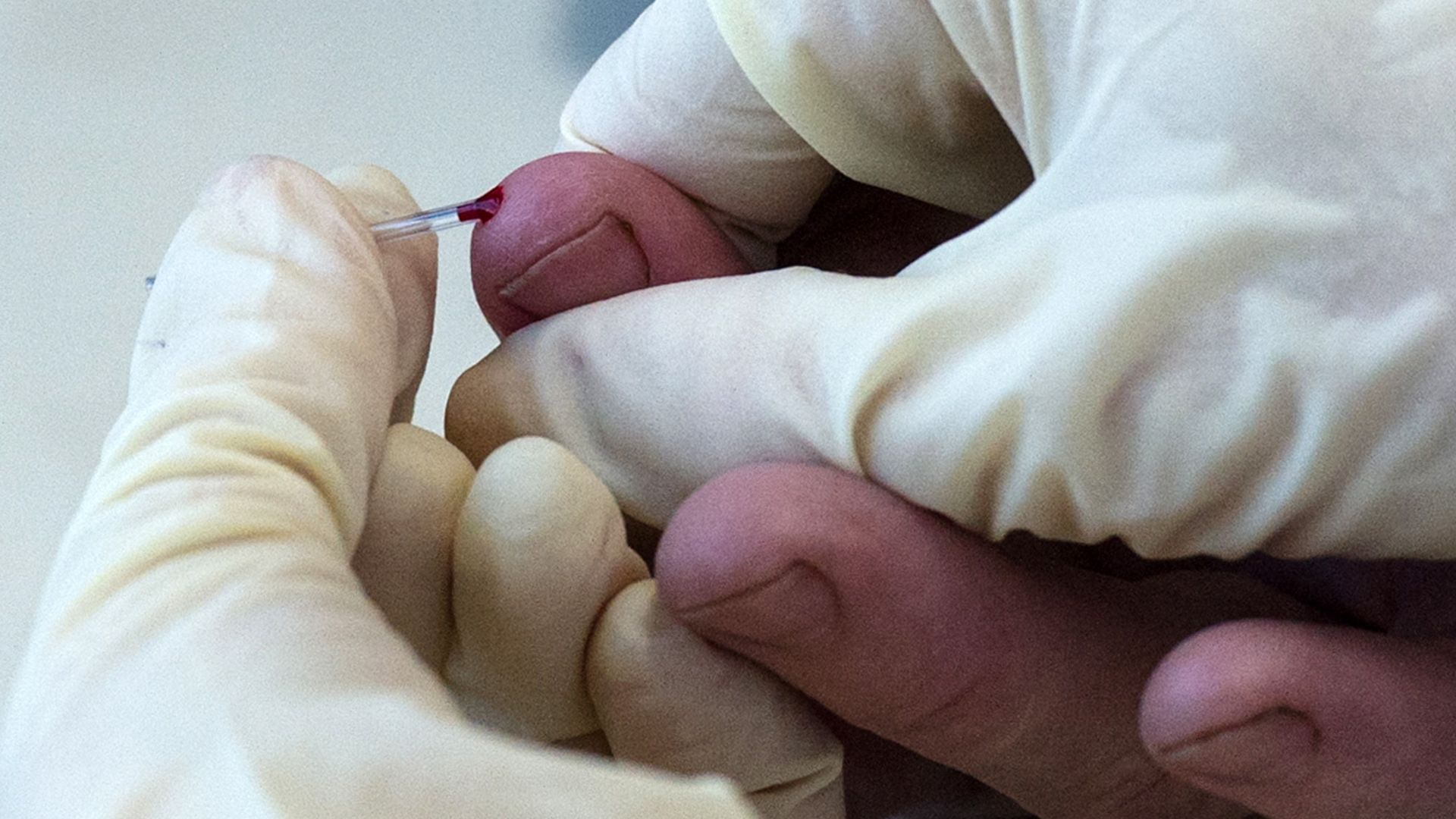 The World Health Organization this week issued a list of must-have diagnostic tools for nations to adopt. They expect the first round of the Essential Diagnostics List (EDL) will encourage manufacturers to boost production of the tests.
Why it matters: Diagnostic tools are the first, key step in ensuring a patient is receiving the correct treatment and in assisting countries in containing and responding to disease outbreaks, but many developing countries do not have access to them.
"Diagnostics are going to be key ... to be able to triage and respond and manage patients when an outbreak happens."
— Jamie Bay Nishi, director, Global Health Technologies Coalition
The context: Creating a global pandemic response system, which would include rapid diagnostic tests, is increasingly being recognized as a major health and security priority. "The world needs to prepare for pandemics, the way it prepares for war," Bill Gates said recently.
The details: The list of 113 products focuses on in vitro tests of human specimens like blood and urine.
58 tests are for detection and diagnosis of common conditions like diabetes, cardiovascular, anaemia and liver function.
55 tests are to detect, diagnose and monitor "priority diseases" like HIV, tuberculosis, malaria, hepatitis B and C, human papillomavirus (HPV) and syphilis.
The diagnostics range from very simple to sophisticated tests that may call for greater investment in developing nations' health care systems, Nishi tells Axios.
The big picture: By offering a "gold stamp of approval from WHO," Nishi tells Axios the EDL will help guide developing countries as they prioritize how to build up their testing and health system infrastructure. It also provides a good incentive to manufacturers to develop and produce more of these tests, she says.
What's next: WHO plans to continue expanding the list and says it will issue a call for applications to add categories to the next edition in the coming months. One target for the next round: tests for antimicrobial resistance (AMR).
"It'll be a game changer to handle the AMR crisis," Nishi says.
Go deeper: Read WHO's full report here.
Go deeper