Trump's greatest fear: North Korea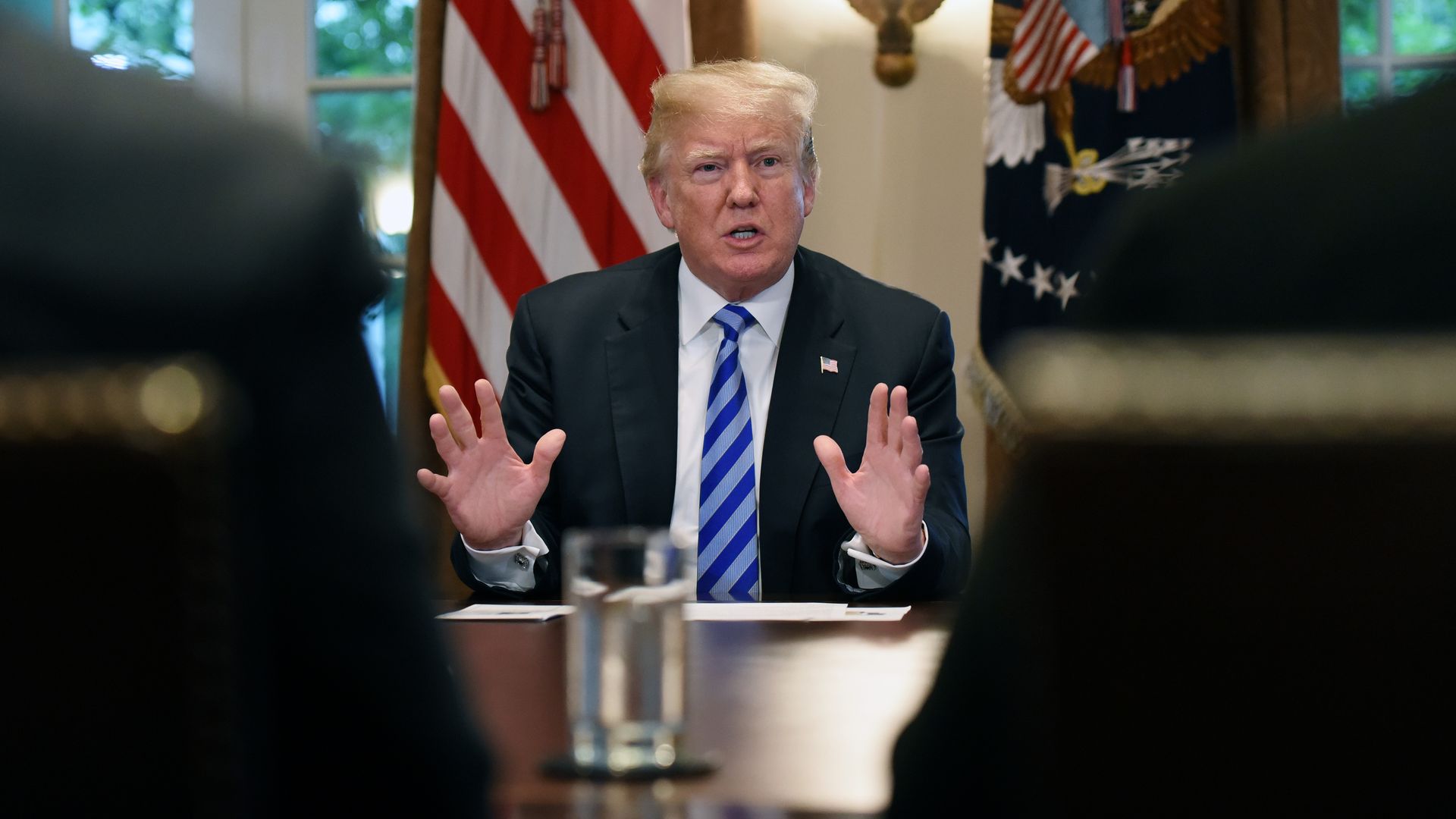 President's Trump's M.O. is to project confidence in every setting: Even in small groups, he's loath to reveal even a tincture of self doubt. On North Korea, though, there have been private moments when his breezy talking of "winning" has evaporated and confidants found him almost awestruck by the enormity of what he's confronting.
Why it matters: This isn't just a big real estate deal or even a blustery trade standoff. The stakes are infinitely beyond anything he's dealt with, and Trump knows it. The closest the president has come to being privately rattled has been when the rhetoric with North Korea got hot last year, and the world braced for the worst.
A lot of the other potential crises Trump faces — turmoil in the Middle East and a trade war with China — seem abstract and distant to him, sources close to tell Jonathan Swan and me.
But the way he's discussed North Korea and the threat of nuclear war suggests to sources who've discussed the subject with him that this threat is more vivid and real to him.
Nobody has given us a convincing theory why — perhaps it's him growing up as a child of the 1950s. But he registers the North Korean threat viscerally in a way he doesn't seem to register any other threat. 
Why it matters: Now, Trump is trying to defuse one of the world's greatest risks, with a partner — "Little Rocket Man" — who looked ready to deal, but now suddenly sounds like he's returning to brinksmanship.
Go deeper