Updated May 18, 2018 -

World
Xi Jinping's omnipresent propaganda empire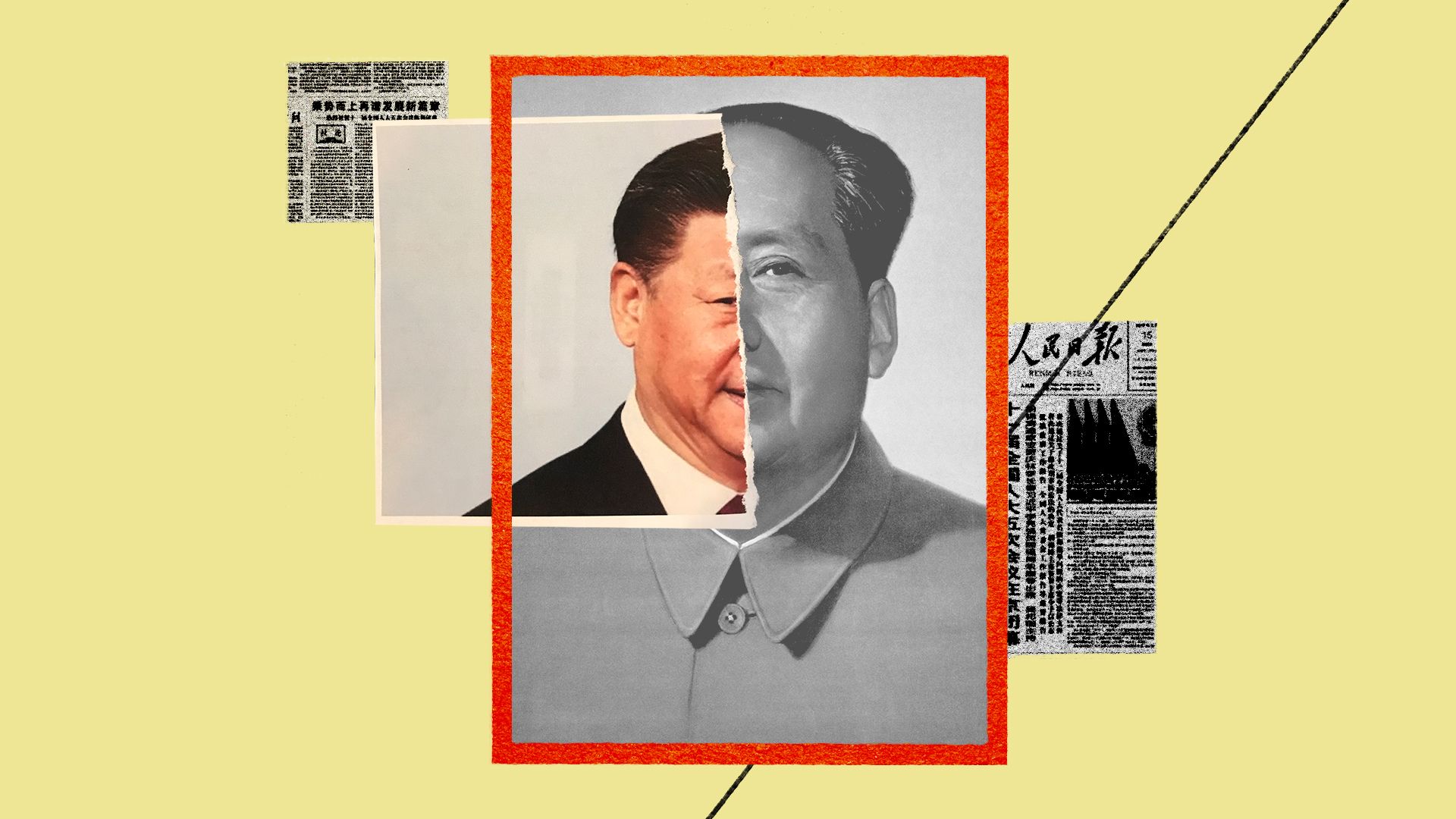 China's powerful and well-funded Department of Propaganda has been tasked with building the same kind of personality cult around Xi Jinping that existed around Mao Zedong — efforts that infiltrate Chinese classrooms and extend beyond the country's borders.
The impact: The department aims to control all the information that Chinese people see and hear — which is why newspaper readers across China this week were instructed to "carve Xi Jinping's speech into our bones and dissolve his spirit into our blood."
The Xi effect
Under Xi, the Propaganda Department has grown stronger and more zealous.
"Xi has led a very successful effort to put together a police state apparatus that includes the control of information and, in a sense, the control of people's minds."
— Willy Lam, political scientist and expert on propaganda at the Chinese University of Hong Kong
The campaigns
The Department of Propaganda controls news and information.
Propaganda is omnipresent in public life, from internet forums to city streets.
The department also influences school curriculums and academic research — and not just in China.
Go deeper