What's at stake for Democrats if McConnell cancels August recess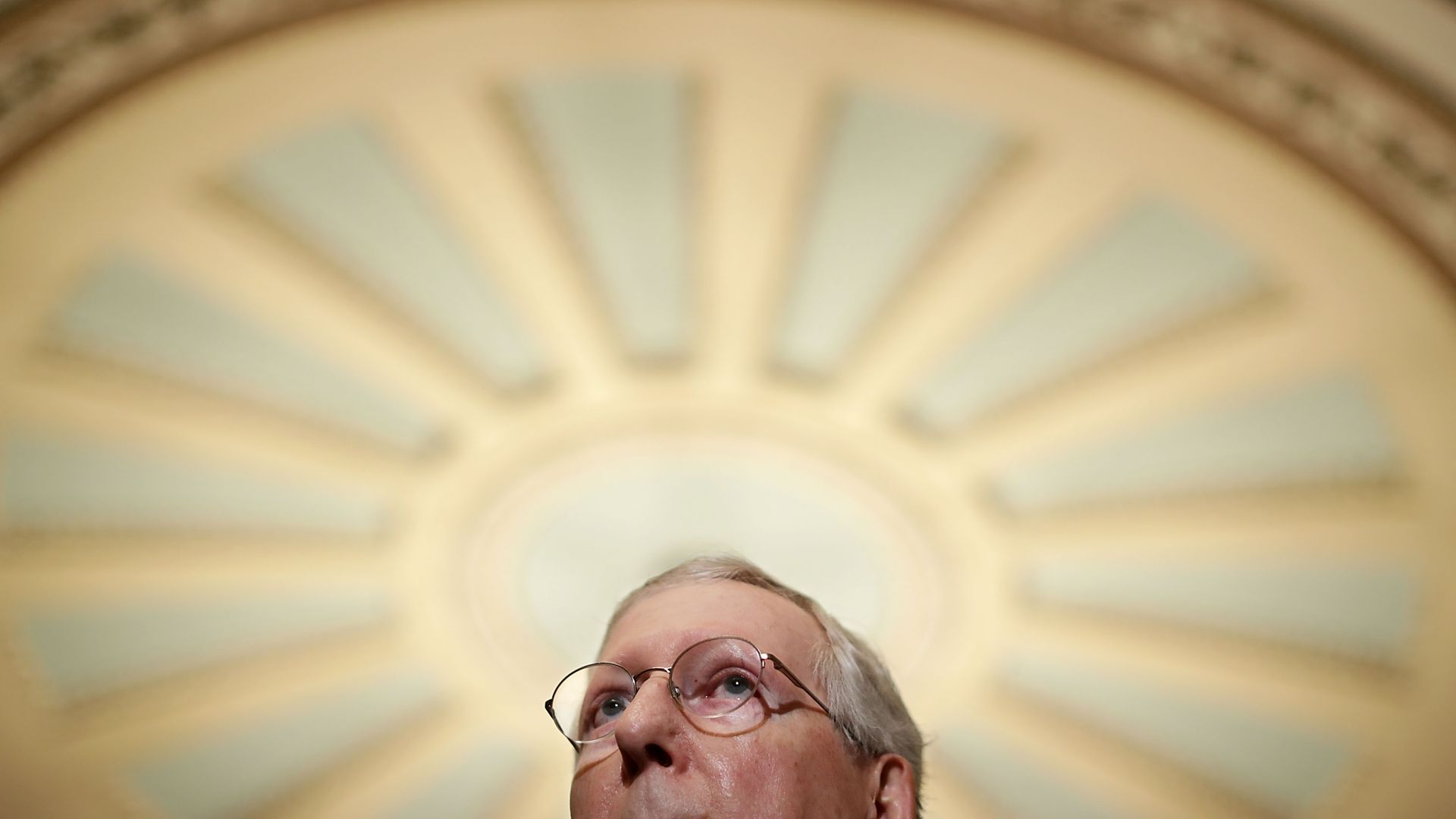 The 10 most vulnerable Democratic senators could lose four weeks of campaigning in their states just two months before the midterm election if Mitch McConnell cancels the August recess.
Driving the news: The Senate Majority Leader is seriously considering doing just that, Politico reports, after President Trump and a group of 16 GOP senators emphasized the need for extra time to work on spending bills and confirming POTUS' nominees.
Why it matters: August is a crucial time for campaigning, and vulnerable Democrats — like Joe Donnelly, Claire McCaskill, Joe Manchin, and Heidi Heitkamp — can't stand to lose time with constituents.
Be smart: Eliminating summer break wouldn't stop President Trump from going to theses states and campaigning himself. And all of their GOP challengers would be free to make appearances throughout August while their state's Democratic incumbents were stuck in Washington.
Go deeper