North Korea's quest for leverage vs. Trump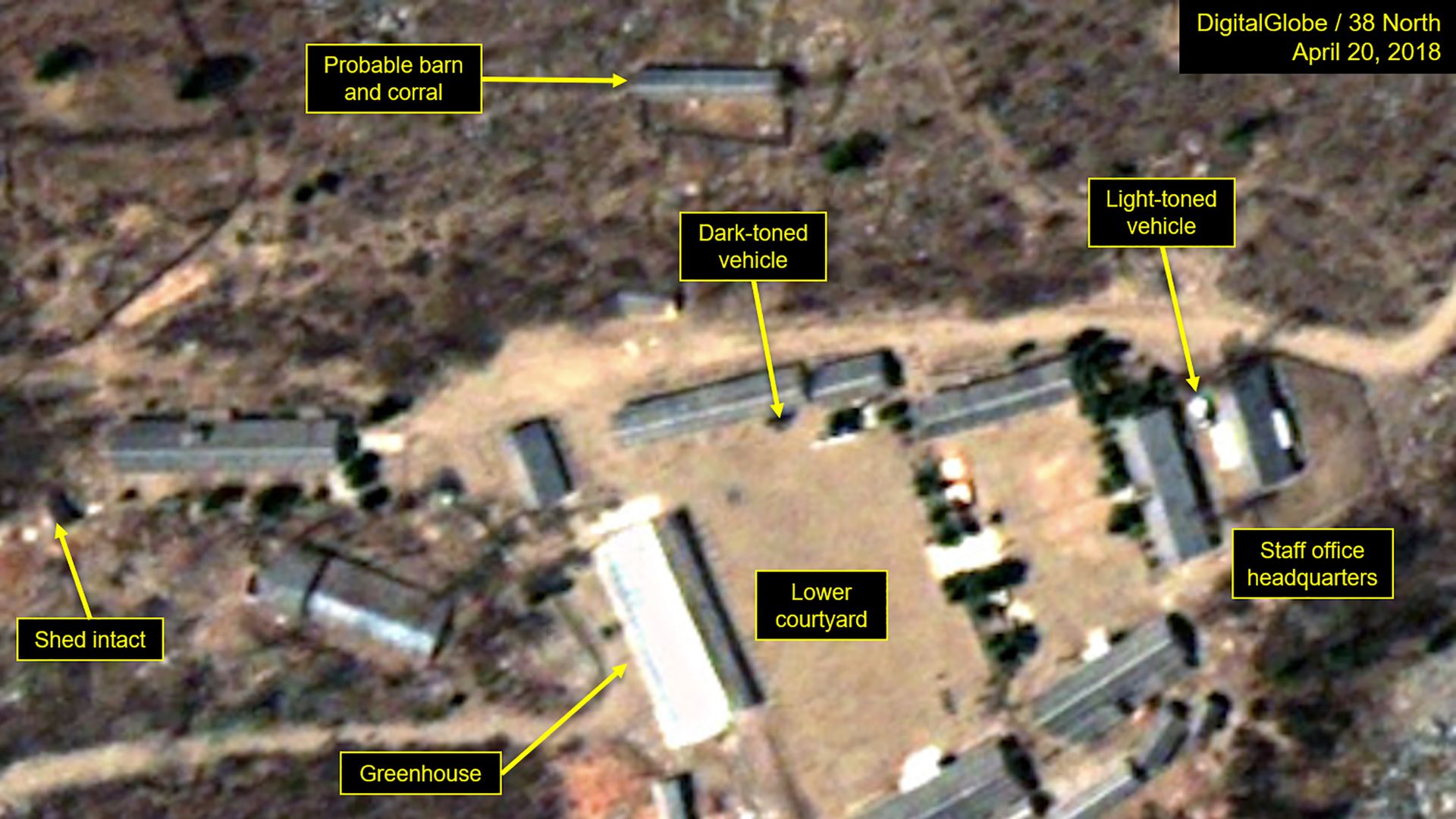 "No, North Korean leader Kim Jong Un isn't killing his summit with President Trump. Or at least, he's highly unlikely to," AP's Kim Tong-Hyung writes from Seoul:
Why it matters: The threat "is seen as a move by Kim to gain leverage and establish that he's entering the crucial nuclear negotiations from a position of strength."
What's happening: North Korea's "Kim Kye-kwan, a vice foreign minister, rejected the administration's demand that it quickly dismantle its nuclear program as Libya did 15 years ago, singling out John Bolton, Mr. Trump's new national security adviser, for condemnation." (N.Y. Times)
NBC News Pentagon correspondent Hans Nichols calls the statement "a clear backsliding, a clear moving of the goalposts by North Korea."
The White House view ... A source close to Trump tells Axios' Jonathan Swan:
"Trump's Jerusalem decision — and his willingness to endure the harsh blowback and repercussions on the ground there — is very helpful in his other negotiations, NoKo and Iran in particular."
"He's followed through on something that would (and has!) scare any other politician to death. That has to be in the back of your mind if you're a world leader trying to maneuver in high-stakes negotiations with Trump."

Go deeper