Palestinians recall envoy from Washington over embassy move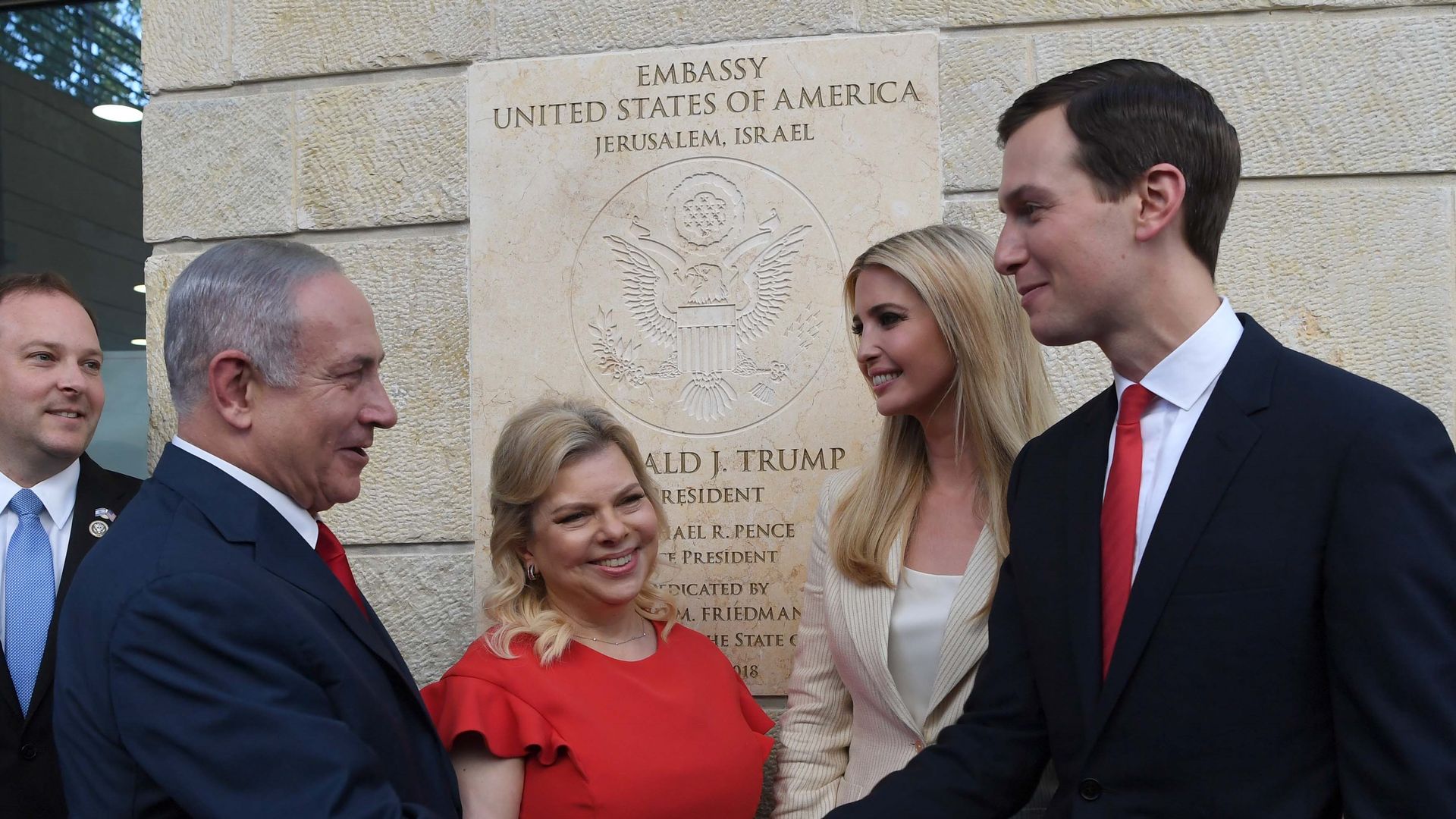 Palestinian President Mahmoud Abbas has decided to recall the head of the PLO office in Washington in protest over the opening of the new U.S. embassy in Jerusalem.
Why it matters: This move further deepens the crisis between the U.S. and the Palestinian Authority. Since President Trump's December 6th announcement recognizing Jerusalem as the capital of Israel, Palestinian leadership has boycotted the White House and suspended almost all contacts with the Trump administration.
Where things stand:
The Palestinian boycott makes the White House ambition to launch a peace plan and new round of negotiations between Israel and the Palestinians in the upcoming months much more difficult to achieve.
Other than local contact with the U.S. consulate in Jerusalem and security and counter-terrorism cooperation with the CIA and the Pentagon, ties between Washington and Ramallah have been severed.
The Palestinian foreign ministry said in a statement that Husam Zomlot, the envoy, had already left the U.S. and will arrive in Ramallah tomorrow.
Go deeper