A quiet Pence flexes his political muscle in the GOP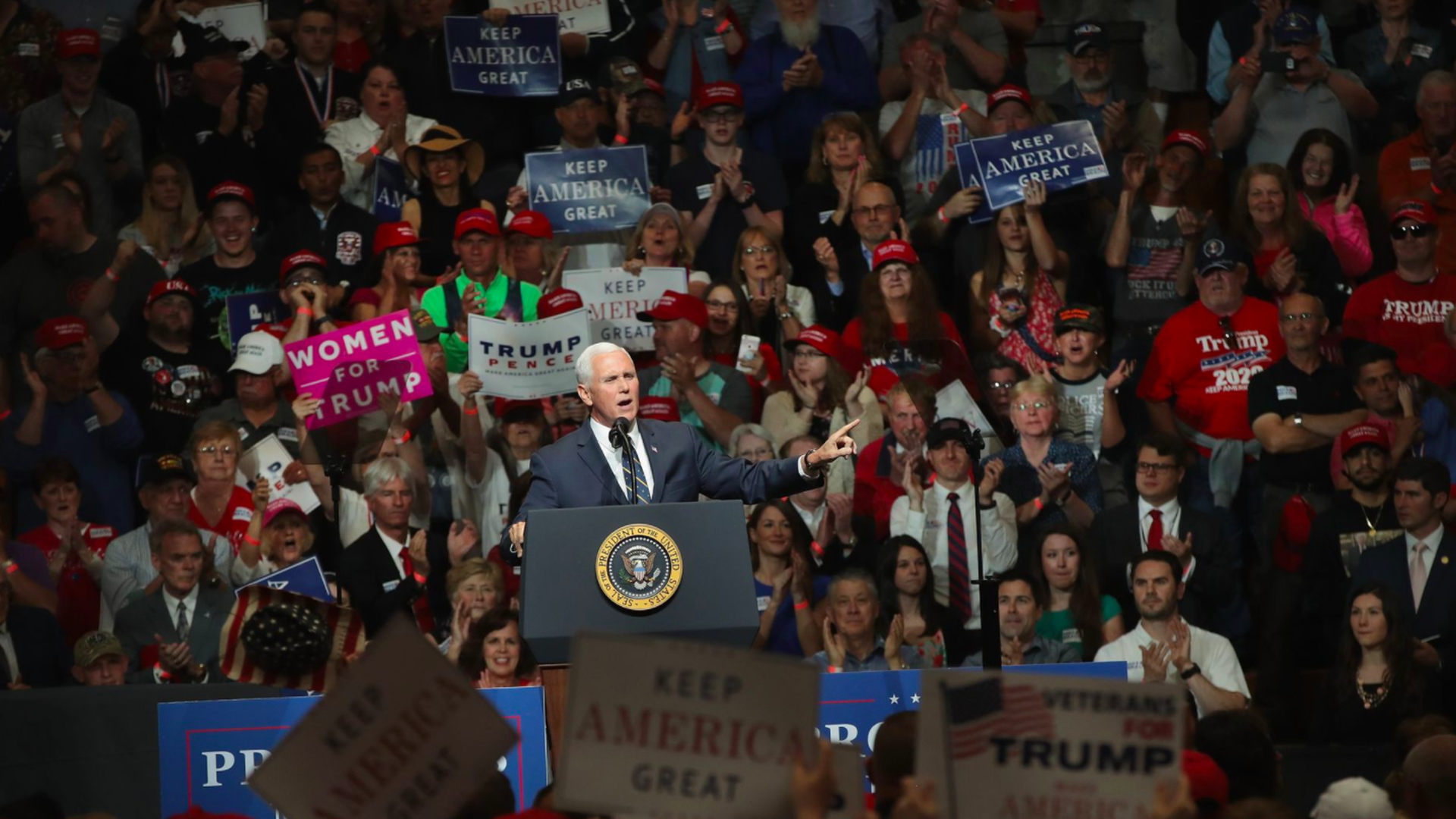 The president "is mostly uninterested in the mechanics of managing a political party. ... So Mr. Trump's supremely disciplined running mate has stepped into the void," the N.Y. Times' Alex Burns, Jonathan Martin and Maggie Haberman write. "Republican officials now see Mr. Pence as seeking to exercise expansive control over a political party ostensibly helmed by Mr. Trump."
Why it matters: "Even as he laces his public remarks with praise for the president, Mr. Pence and his influential chief of staff, Nick Ayers, are unsettling a group of Mr. Trump's fierce loyalists who fear they are forging a separate power base."
"Trump and Mr. Pence remain on good terms personally, and the president has largely welcomed the vice president's political guidance, according to people close to both men."
A great scene: "Pence ... joined Mr. Trump for the meeting where the president told Brad Parscale ... that he would manage the 2020 race. Mr. Pence stood behind Mr. Parscale, rubbing his shoulders, as Mr. Trump spoke."
Corey's back: "Pence allies sought to tamp down any suspicions of disunity by circulating word via Fox News that Corey Lewandowski, Mr. Trump's first campaign manager, was signing on as an adviser to the vice president's political committee."
Go deeper