Trump's CIA nominee starts to stack up Democratic support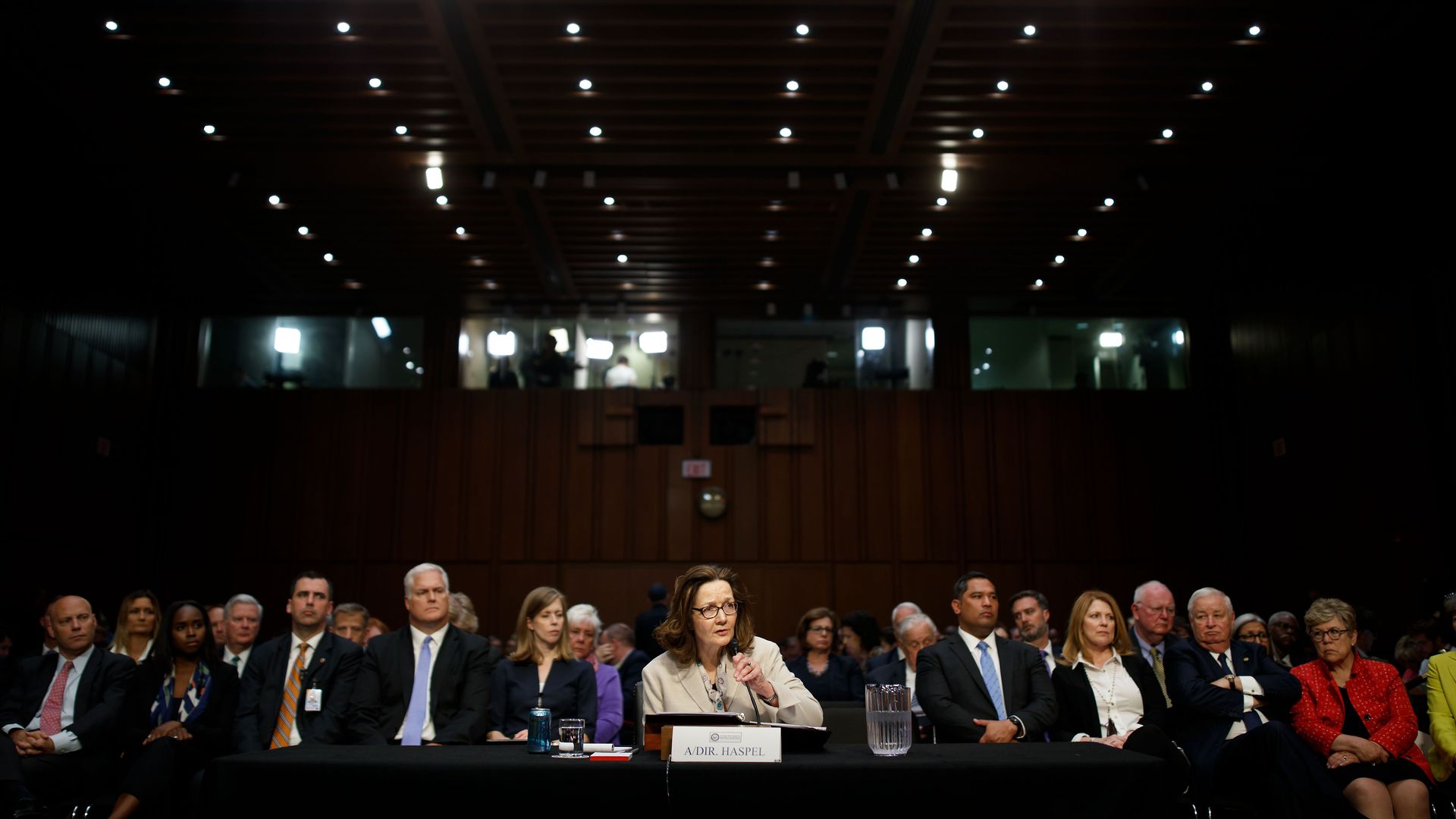 Sen. Mark Warner, Democratic vice chairman of the Senate Intelligence Committee, announced today he will vote in favor of confirming Gina Haspel as CIA director, the Washington Post reports. He joins a growing list of Senate Democrats voicing support for Trump's pick including, Heidi Heitkamp who announced her support today, and Joe Manchin, who announced his support last week.
Why it matters: This all but assures Haspel's confirmation. Warner announced his decision after receiving a letter from Haspel today, in which she said the CIA should never have used its "enhanced interrogation" program.
Go deeper