How Democrats are running on the economy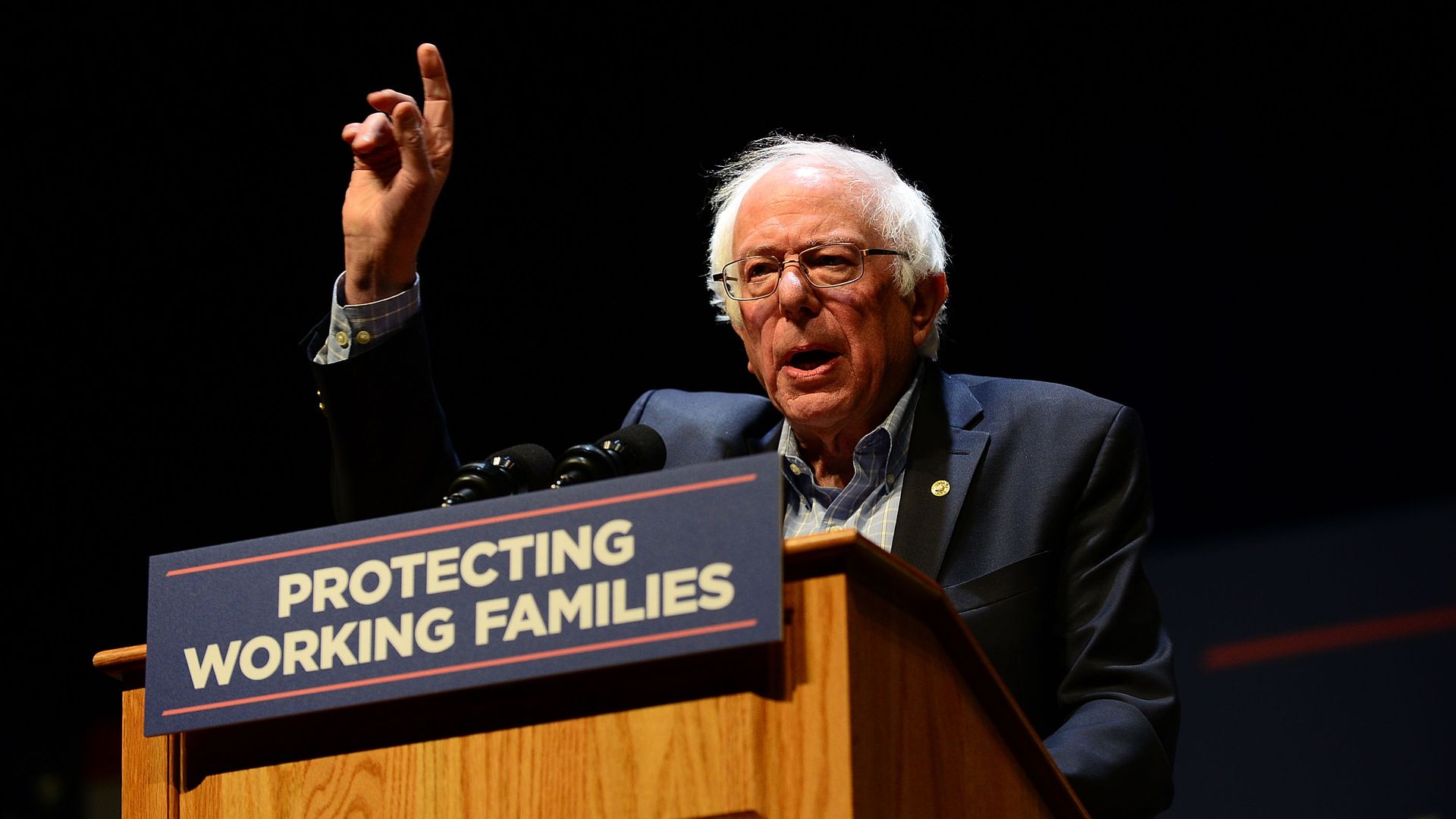 Prominent Democratic politicians and policy thinkers are finding ways to make economic issues front and center — even though the economy is doing relatively well — by emphasizing that opportunity is not equal and proposing solutions geared towards those left behind.
Why it matters: It's not easy to campaign against the party in power when the economy is in good shape. But as the speeches at the Center for American Progress's ideas conference today showed, it's also the Democrats' best chance of making gains, since pocketbook issues are the ones that are usually decisive with the voters.
"I don't talk about Clinton voters and Trump voters. I don't talk about white workers and black workers and Latino workers. I talk about workers and I talk about voters."
— Sen. Sherrod Brown, who's up for re-election
Many of the speakers at the conference — including those who are often floated as 2020 presidential hopefuls — found ways to focus either directly or indirectly on economic well-being.
Brown emphasized his support for increasing the minimum wage, funding infrastructure development, strengthening unions and emphasizing the "dignity of work."
Sen. Kristen Gillibrand, speaking on women's issues, connected women's success in the workforce to the success of the economy overall but also brought up the "chronic sticky floor for low-wage workers," the majority of which are women.
Sen. Cory Booker talked about "economic justice," throwing out statistics on how the United States is lagging behind other developed countries on economic measures. But he also focused on various demographics — like millennials, who are making 20 percent less than their parents did at the same age.
And Sen. Bernie Sanders argued that billionaires are wielding "extraordinary power over our economic, political and social life," and that workers across the country — including Amazon employees — are suffering because their wages are too low.
"The move toward oligarchy in our country not only impacts our political system. It impacts our economy and the standard of working people," Sanders said at the conference.
He outlined a platform that calls for Medicare for all, increasing the minimum wage to $15, equal pay for women, infrastructure and job creation, affordable housing, universal child care, tuition-free public colleges and universities, and guaranteed jobs.
The other side: The misfit of the conference was Sen. Doug Jones, who is by no means a progressive Democrat. Yet he said Democrats can win by focusing on economic issues, as he did in his election in ruby-red Alabama.
"I think that that can be replicated, but it takes an awful lot of discipline," Jones said.
Go deeper