Netflix plans huge investment in original content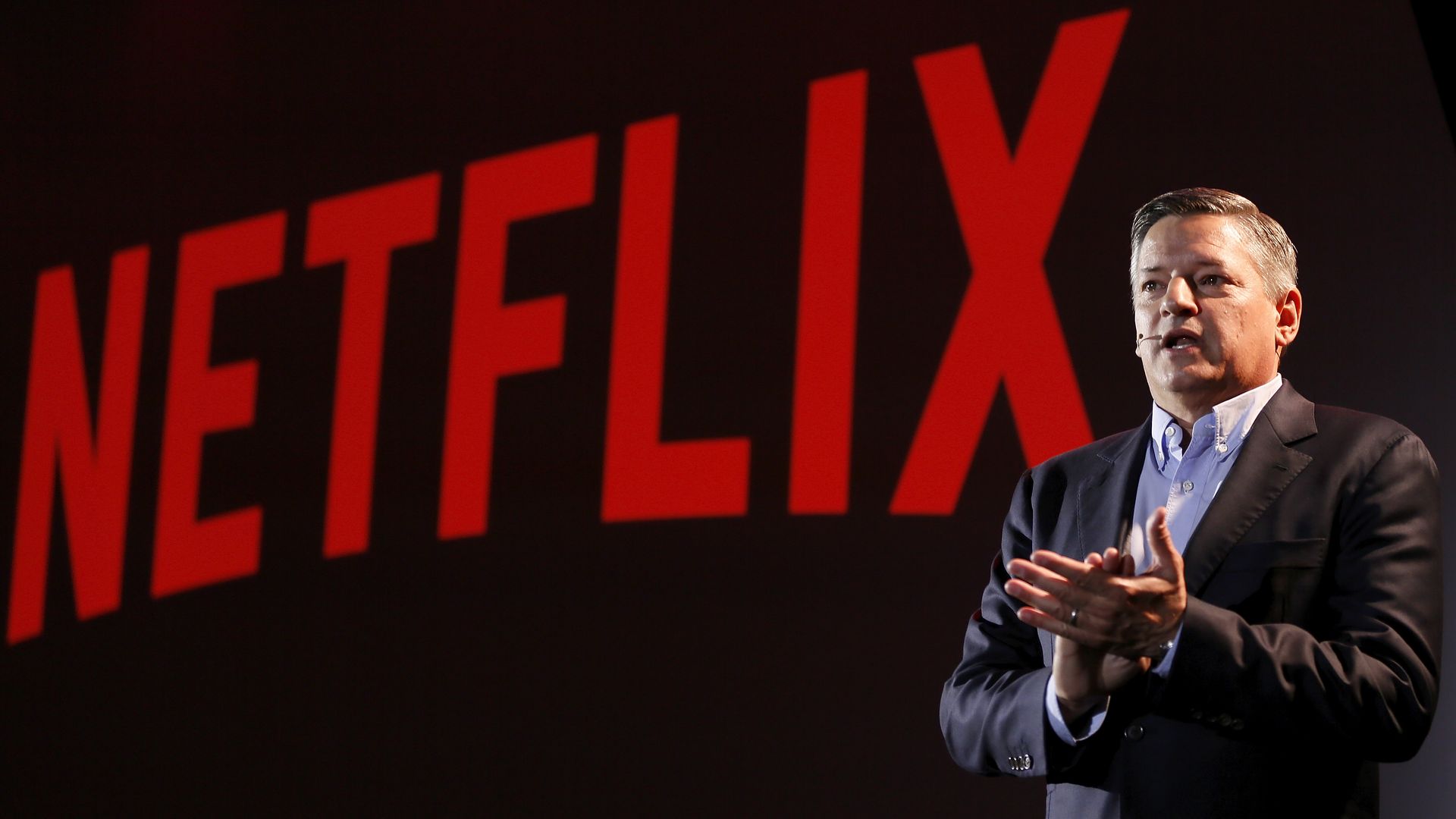 Netflix chief content officer Ted Sarandos said Monday that the streaming giant plans to spend 85% of this year's estimated $8 billion content budget on original series, Variety reports.
Why it matters: Netflix isn't just competing with other subscription video on-demand companies, like Hulu and HBO, for eyeballs, but also legacy media companies, tech companies and telecom firms that are also creating their own streaming properties and funding original content projects.
By the numbers, according to Sarandos, per Variety:
Netflix will have 1,000 originals by the end of 2018.
470 of those projects are set to premiere between now and the end of the year.
More than 90% of Netflix's audience regularly watches its original programming.
Netflix faces a growing number of threats to its booming global business. Most notably, Walt Disney Co. and 21st Century Fox have announced a merger that they hope will enable the combined company to rival Netflix with a robust library of original and traditional content available through an entertainment streaming platform in 2019.
Other tech giants, like Apple, have begun to create their own original content studios in order to compete.
Charter, one of America's largest telecom companies, hired TV production vet Katherine Pope to start its own original content push this year.
If those numbers sound mind-blowing, think again: Axios' Ina Fried reported last month that Netflix CEO Reed Hastings said he doesn't think $8 billion is enough to compete on a global stage.
Go deeper