The Mueller investigation is about to enter its 2nd year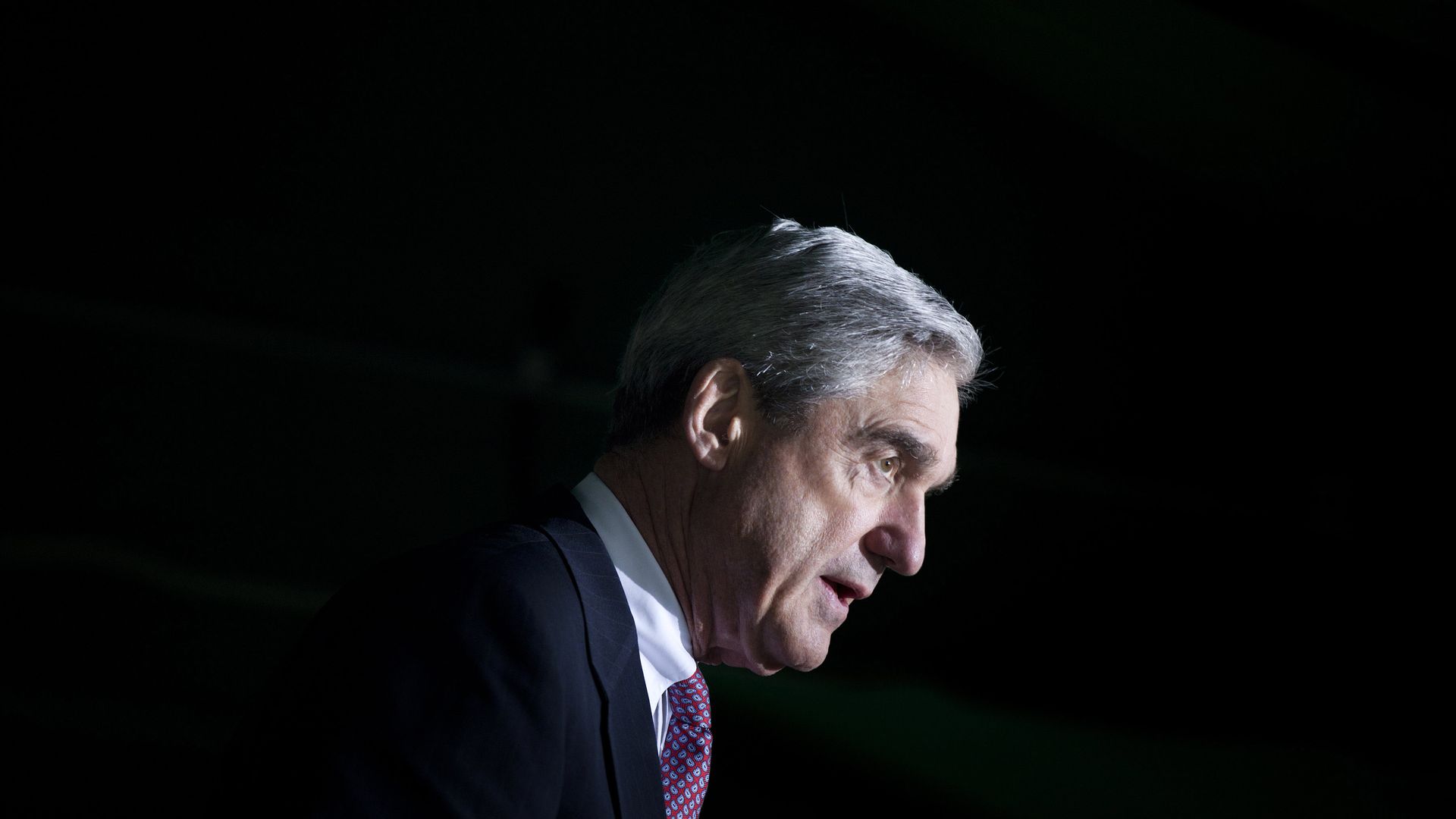 Thursday marks one year since Bob Mueller was appointed special counsel to lead the investigation into possible coordination between the Trump campaign and Russia.
The big picture: "The investigation ... has formed the cloudy backdrop of Donald Trump's presidency — a rolling fog of controversy, much of it self-inflicted, that is a near-constant distraction for the commander in chief," the WashPost writes.
"The president vents to associates about the FBI raids on his personal attorney Michael Cohen — as often as '20 times a day' ... and they frequently listen in silence, knowing little they say will soothe him."
"Trump gripes that he needs better 'TV lawyers' to defend him on cable news."
"The range of witnesses Mueller has called in has been breathtaking, from White House Counsel Donald McGahn — at least twice — to Avi Berkowitz, the 29-year-old personal assistant to Kushner."
Go deeper