China's debt-trap diplomacy is spreading across Africa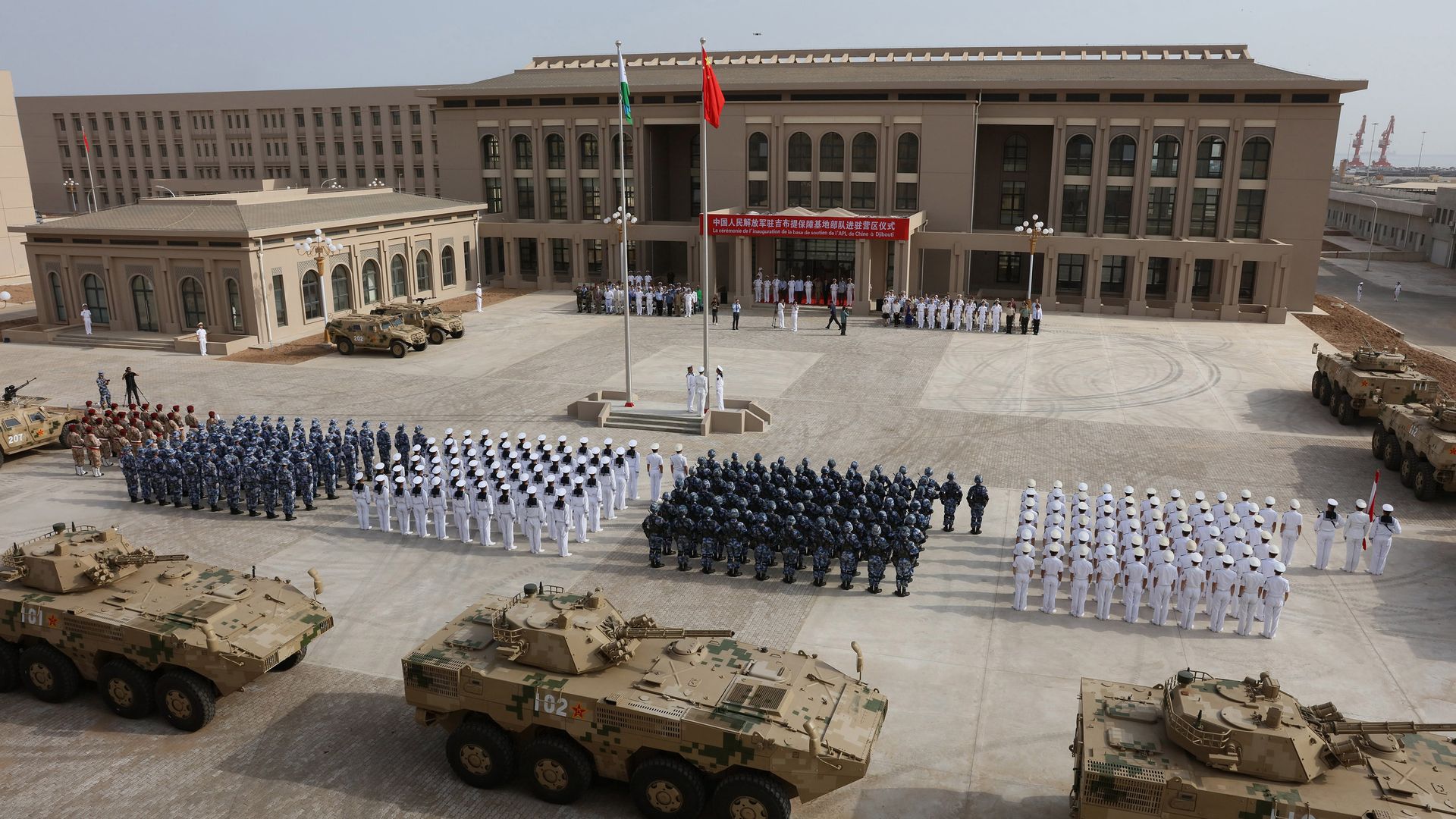 China is leveraging debts to gain control of strategic ports and secure primary access to African oil in Angola, Kenya and Djibouti.
Why it matters: The Chinese are offering up attractive infrastructure projects to the countries that need them most and following up with escalating demands for influence. That approach will spread to even more of the globe under Beijing's trillion-dollar Belt and Road Initiative.
Angola is using its precious resource, crude oil, to chip away at a $25 billion debt to China.
Since the two countries established diplomatic ties in 1983, China has loaned $60 billion to Angola through investments, loans and projects — one of the most recent being a $600 million deep sea port off the African nation's shores.
Instead of using cash, Angola pays China back with oil (it's Africa's second-largest producer) which means its ability to repay debt depends on the price of oil, writes Yinka Adegoke, Quartz's Africa editor, in his weekly brief. It also leaves less oil for Angola to sell to other trading partners.
Djibouti is home to China's only overseas military base, and it could soon give up a key port to Beijing.
The majority of Kenya's external debt is Chinese, and the country has a growing trade deficit with Beijing.
More than 70% of Kenyan foreign debt is owned by China, per Quartz. And Kenya has just joined the Asian Infrastructure Investment Bank, China's answer to the World Bank. "The growing interest in the multilateral financial institution in Africa points to China's emergence as a favored lender, rivaling the World Bank," per Adegoke.
But the Kenyan public is wary of China's influence, he writes. "The concern is Uhuru Kenyatta's government and others before had been naive in their lopsided dealings with the Chinese."
Go deeper: Sri Lanka falls into the Chinese debt-trap
Go deeper