Dreamers risk deportation due to fear, bureaucracy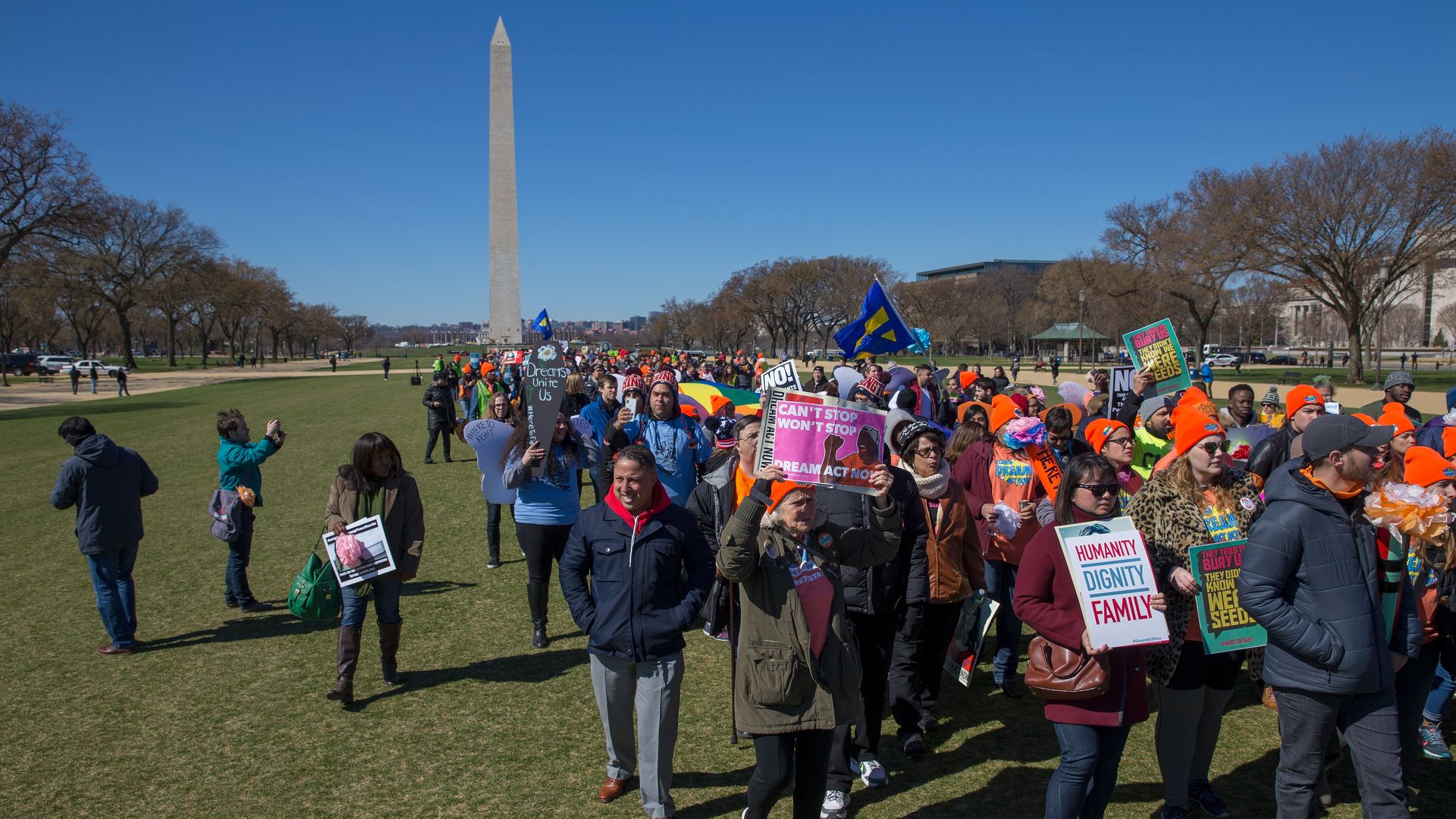 Fear and confusion keep many DACA holders from applying to renew their status, the L.A. Times' Joseph Tanfani reports.
What's happening: "The federal statistics tell a story of thousands of procrastinations, private calculations and personal gambles. ... There's a disincentive to applying too early: Renewals are good for two years from the day they're issued, not two years added on to the original period."
"More than 9,000 people formerly protected by DACA already have lost their status and are now at risk of being deported." The program shields from deportation people who were brought into the U.S. as children.
The problem: "Lawyers say some clients are afraid to put in renewal applications, worried about attracting attention from enforcement agents."
"[M]ore than 59,000 applications came in during February and March, and 32,000 were approved."
"Of the 694,000 people who currently hold DACA protections, nearly 200,000 are from California."
Go deeper