Dems' 2020 road tests could redefine the left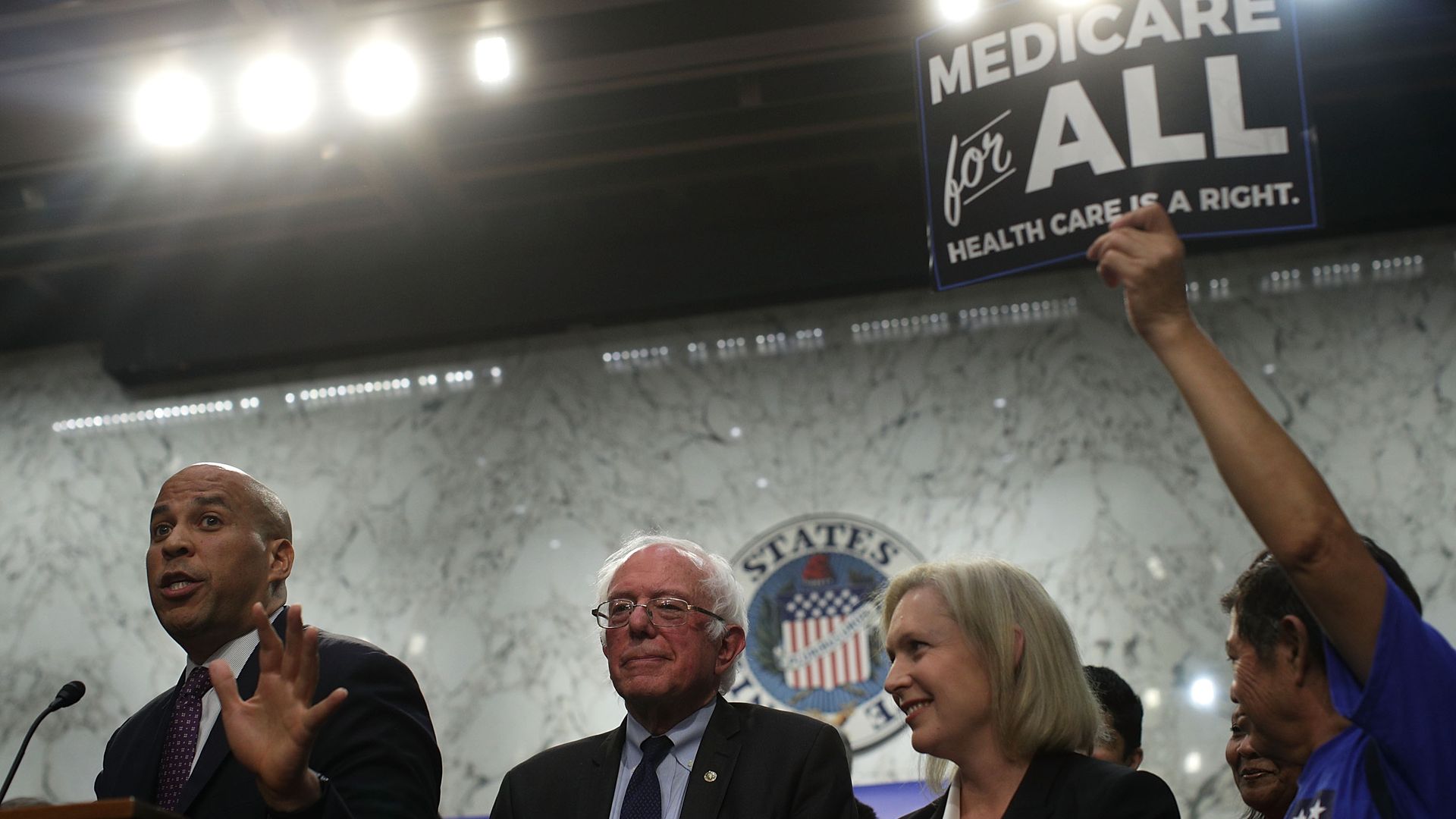 Redefining the left ... Policy ideas floated by potential 2020 Democratic candidates go beyond the 2016 promises of better health care, tuition relief and infrastructure spending, the WashPost's Michael Scherer writes.
Why it matters: Party leaders see "the next two years as a potential pivot point for what it means to be a Democrat, like the tumultuous 1968 Democratic convention or the business-friendly realignment that followed President Bill Clinton's nomination in 1992."
Sen. Cory Booker (D-N.J.) "has introduced a bill to both legalize marijuana and expunge the records of those with marijuana possession convictions."
"Sen. Kirsten Gillibrand (D-N.Y.) has put forward a bill that would allow the U.S. Postal Service to take on banking functions, including short-term loans to undermine the costly payday-loan industry."
"Several potential candidates, including Booker, Gillibrand, [Sen. Kamala Harris (D-Calif.)] and Sen. Jeff Merkley (D-Ore.) have signed on to a bill that would create a pilot program, offering guaranteed jobs paying at least $15 an hour in 15 high-unemployment communities."
Read more about the off-Broadway campaigns.
Go deeper