Angola's Chinese oil debt-trap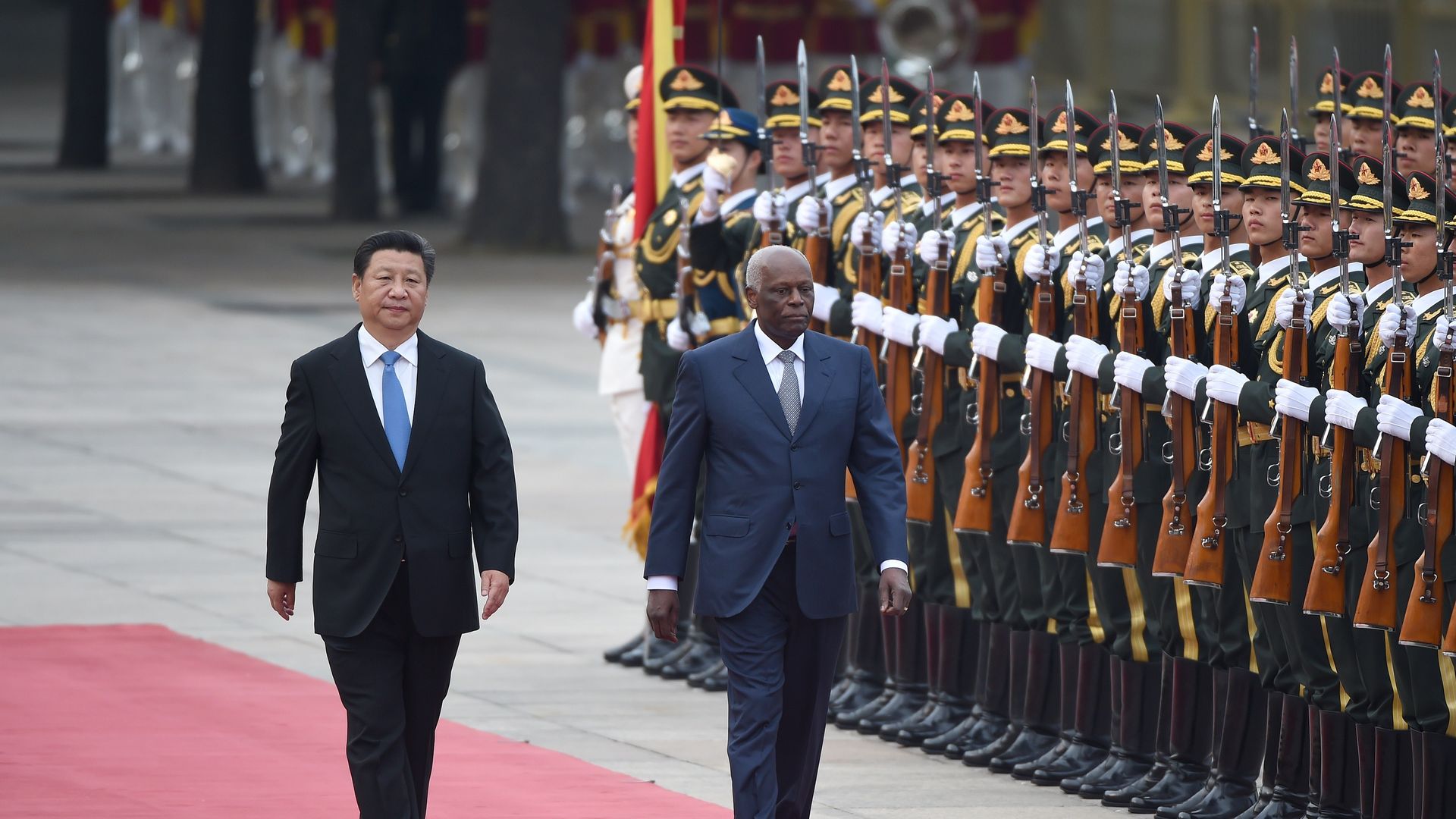 Angola repays its $25 billion debt to Beijing with crude oil, creating a host of problems for its economy, reports Yinka Adegoke, Quartz's Africa editor, in his weekly brief.
Why it matters: That means Angola's ability to repay debt is dependent on the price of oil. And it leaves the country with lower volumes of oil to sell to other trading partners.
The bigger picture: Angola is an example of the debt-trap in Chinese diplomacy, through which small countries accrue massive debts by accepting Beijing's offer to build much-needed infrastructure. Then China has leverage to set the terms of future engagement, whether that's determining the mode of repayment or demanding rights to use the infrastructure.
The backdrop...
Angola is Africa's second-biggest oil producer, and 99% of Angolan exports to Beijing are petroleum products, per the Washington Post.
Since establishing diplomatic ties with Angola in 1983, China has lent $60 billion to the nation through direct investments and infrastructure projects.
"Every Angolan owes $754 to China," as the local newspaper Expansão put it.
As China keeps growing, its demand for crude does too. It's also the largest consumer of Iranian oil.
Go deeper: How China trapped Sri Lanka under a mountain of debt.
Go deeper