Auto industry execs to meet with Trump amid policy tension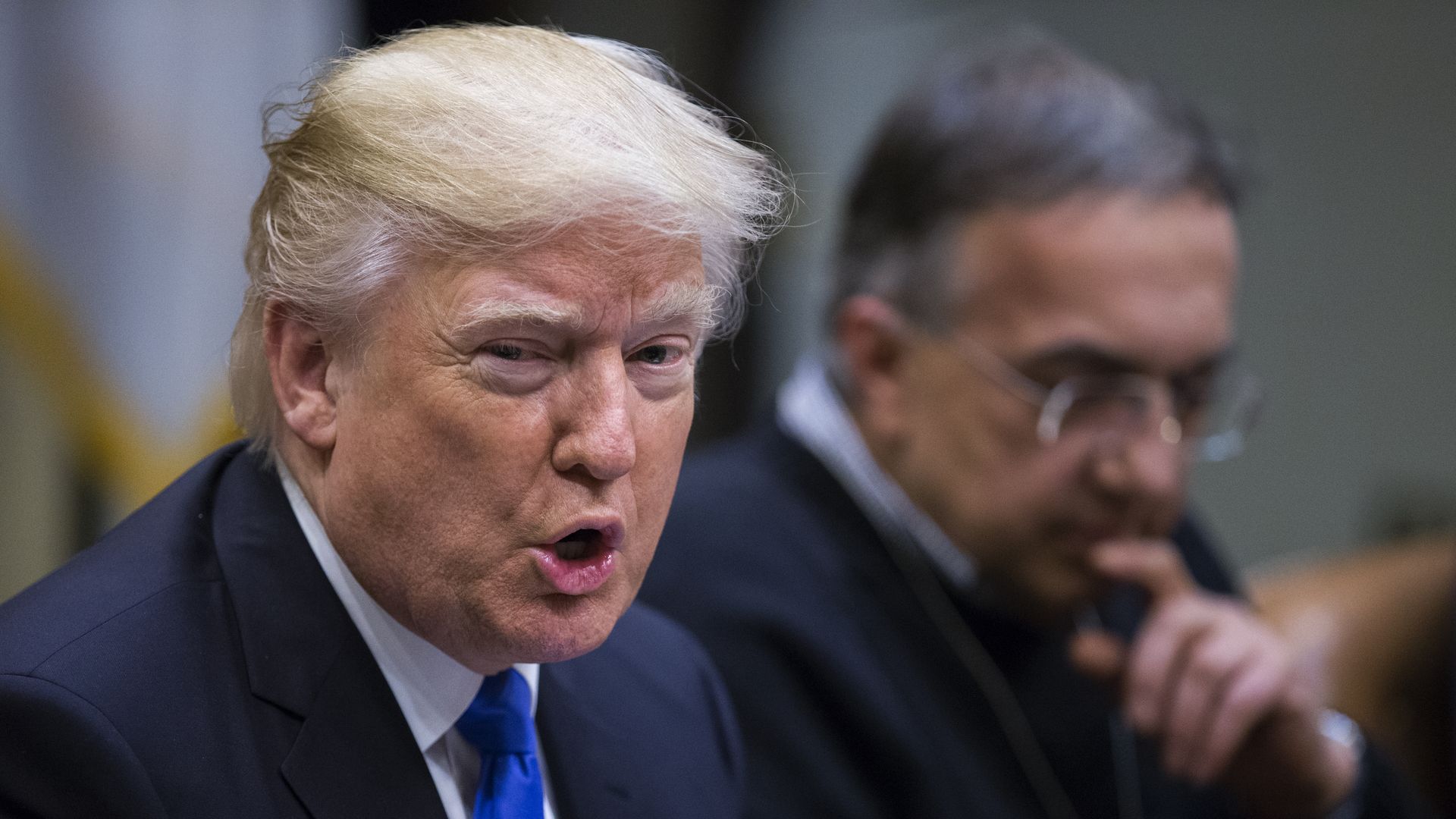 Executives with major automakers are headed to the White House to meet with President Trump at 11:45am ET.
Why it matters: Automakers are in a delicate spot, as we noted earlier this week. They've complained that Obama-era mileage mandates for model years 2022–2025 are unrealistically tough.
Yes, but now they're also worried that the Trump administration's rewrite is heading too far in the other direction — one option is simply freezing 2020 standards in place — and could provoke a messy showdown with California and states that follow its lead.
The strategy: Robbie Diamond, executive director of Securing America's Future Energy, is familiar with the industry's approach to the meeting.
He tells my colleague Amy Harder that the executives plan to put their message on mileage standards in Trump-ian terms, along the lines of: "This is the most important industry in the heartland of the U.S. This is the better deal, help us get there."
"Hopefully Trump understands that he's well positioned to make it happen," Diamond said. His group supports increasing mileage standards to help curb the nation's reliance on oil.
Full list of attendees:
Go deeper: Via NYT, the massive companies with global supply operations are also spooked by Trump's hawkish trade posture. The WSJ sets the table for the meeting here.
Go deeper