The Postal Service is losing billions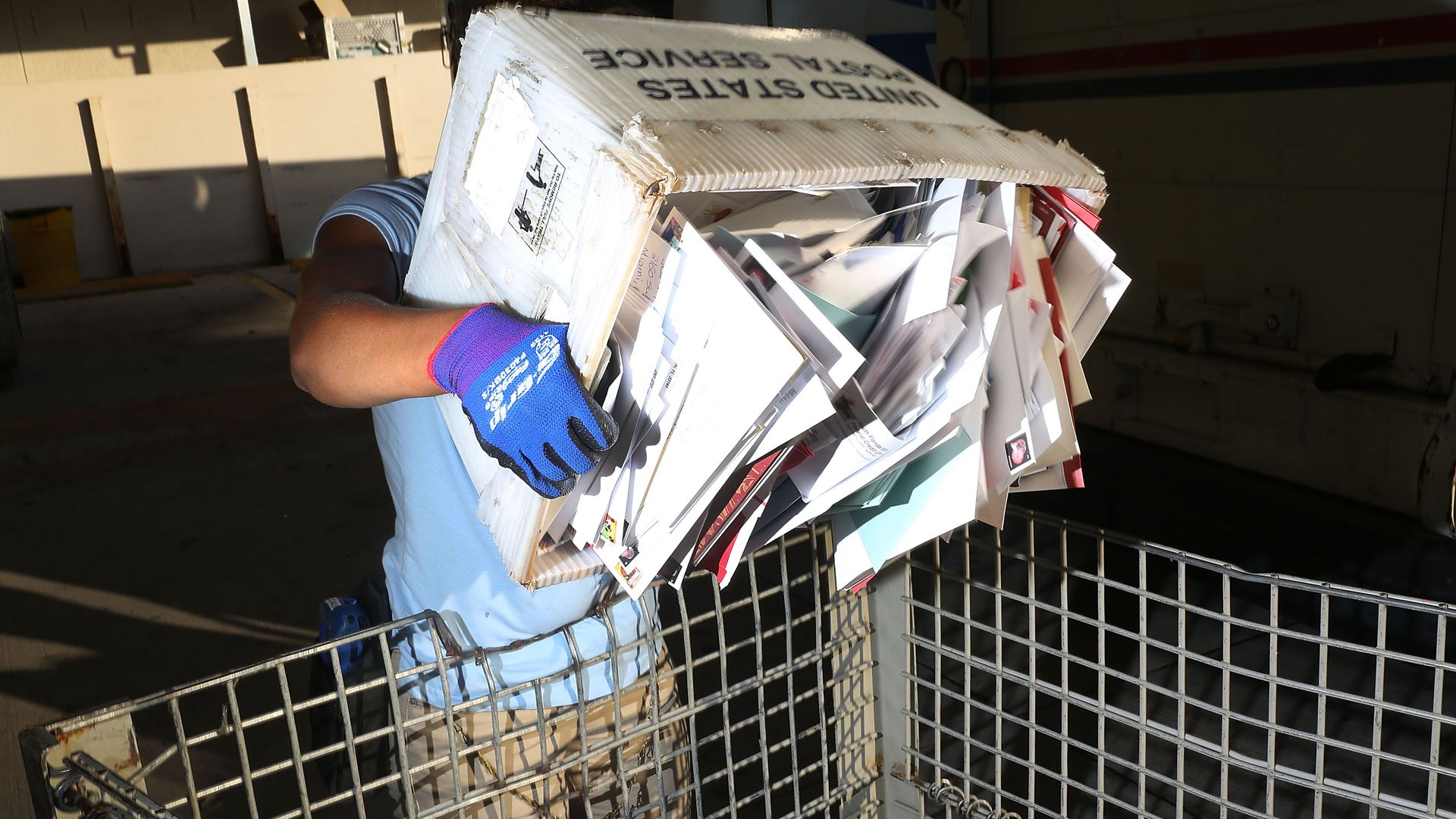 The Postal Service lost $1.3 billion in the first quarter of 2018, CNNMoney reports. The agency cites the decline of physical mail and the rising cost burden of retiree benefits — not Amazon's market dominance — as reasons for the blow.
The big picture: This quarter's loss adds to a years-long pattern at the Postal Service. The agency, which is affiliated with the federal government but operates as an independent business, has lost $65 billion in the last 11 years.
Go deeper