Health authorities brace for "worst-case scenario" Ebola outbreak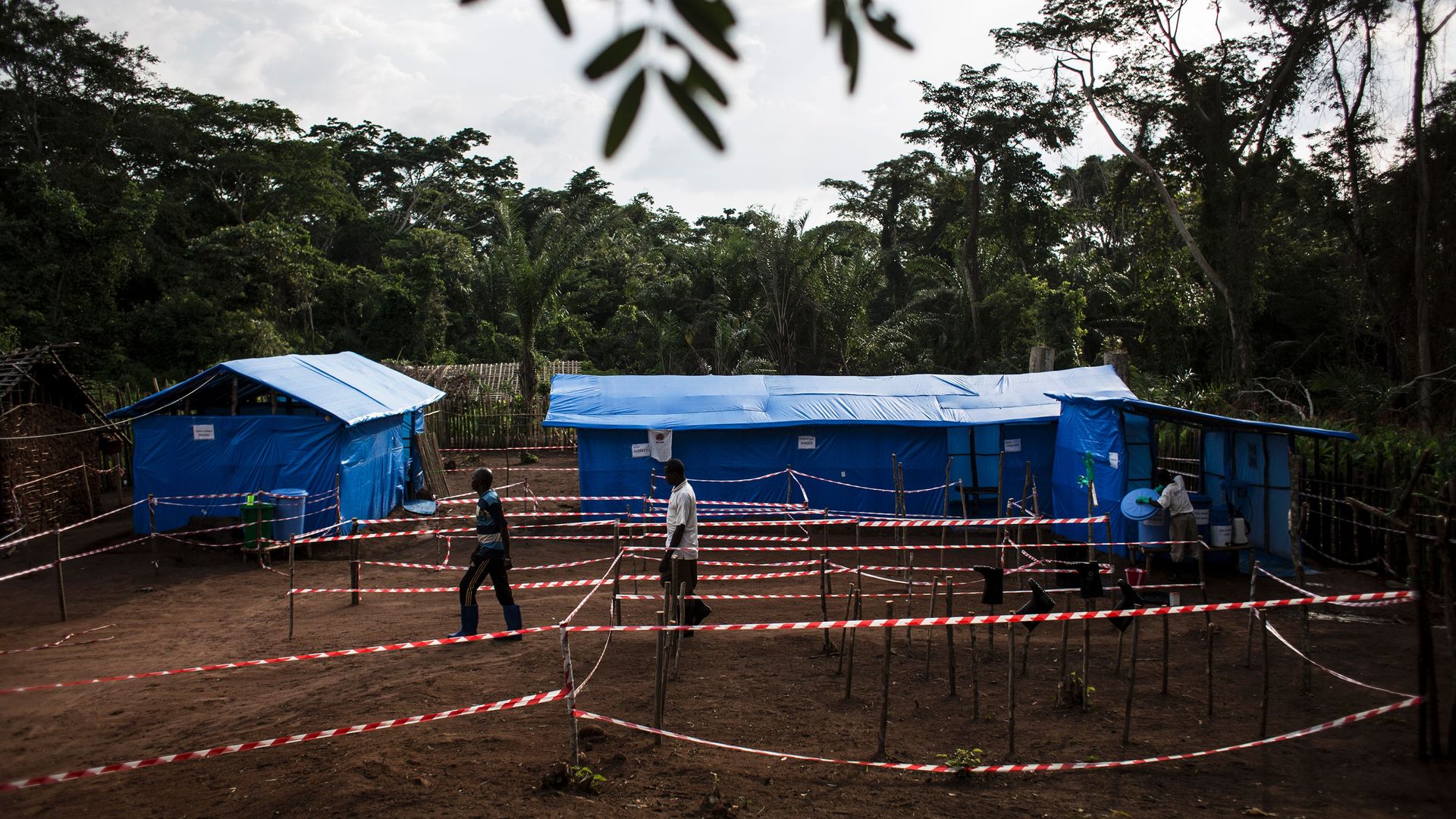 The World Health Organization is mobilizing to fight a growing outbreak of the Ebola virus in the Democratic Republic of the Congo (DRC) that health officials say will be particularly tough and costly to eradicate.
The toll: As of May 10, 32 people were suspected of having been infected with Ebola, which can cause high fever, fatigue, diarrhea, bleeding and bruising. At least eighteen people have died so far, including at least one health care worker, the WHO said.
The concern: The outbreak is currently confined to the Bikoro health zone in the western part of the DRC, which has a population of about 160,000. The WHO, along with local health workers, are trying to keep the outbreak contained in a rural area.
"The number of suspected, probable and confirmed cases is significant, so we are very concerned, and we are planning for all scenarios, including the worst-case scenario."
— Peter Salama, deputy director-general of emergency preparedness and response at the WHO,
during a press briefing
in Geneva on Friday
The big picture: This is nothing like the historic 2014-2016 outbreak that struck major cities in West Africa, which affected 30,000 people in three countries and killed more than 11,000.
The DRC alone has had eight outbreaks of the deadly virus during the last four decades. And, if needed, the WHO says it will seek to deploy an experimental Ebola vaccine to the affected region.
Go deeper