China's long game for Middle East influence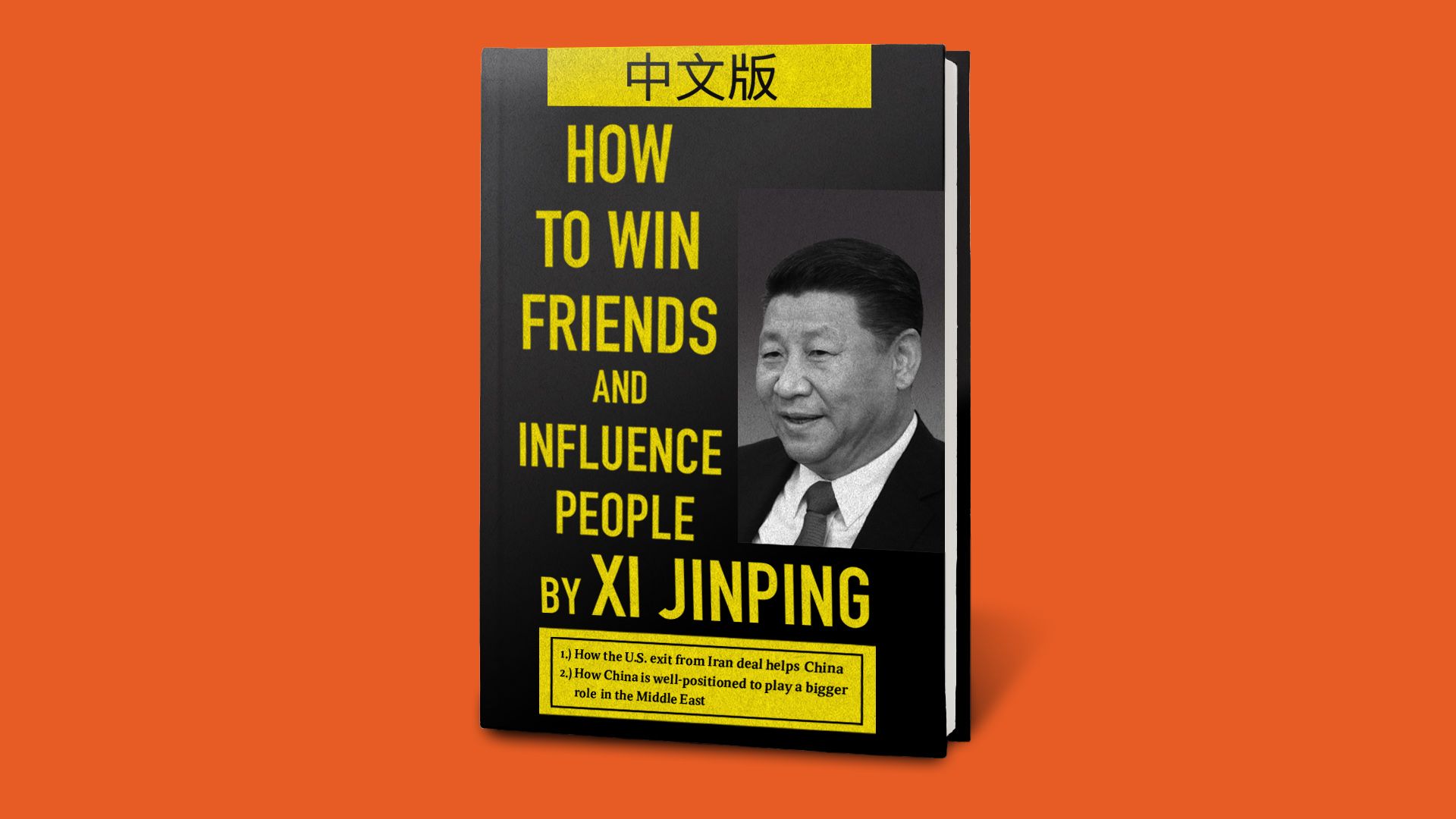 China has stayed out of regional conflicts in the Middle East for decades, but with its massive international infrastructure plan, Beijing is finally ramping up involvement — and it's determined to win influence.
Between the lines: If it's successful, a big reason will be that China hasn't taken sides or made enemies in the Middle East. The question is how long that can last.
The big picture: Middle Eastern countries are interested in seeing what China's up to, but they're all hedging, says Barbara Slavin, who leads the Atlantic Council's Future of Iran Initiative. Still, they can be much surer about President Xi Jinping's longevity than they can about that of President Trump, she says.
The U.S. exit from the Iran deal leaves a lane open for China.
China is investing money and human capital in the Middle East.
China is growing as a naval power in the Middle East and North Africa.
Beijing hasn't made enemies in the Middle East — yet.
Go deeper